Negreanu Explains Why He Is Supporting Andrew Yang At The 2020 US Presidential Elections
US Presidential candidate Andrew Yang has continued to gain backing from the poker community after announcing his support for the legalization of online poker throughout the country. He made the announcement on Twitter in late October, One of his leading supporters from the world of poker is six-time World…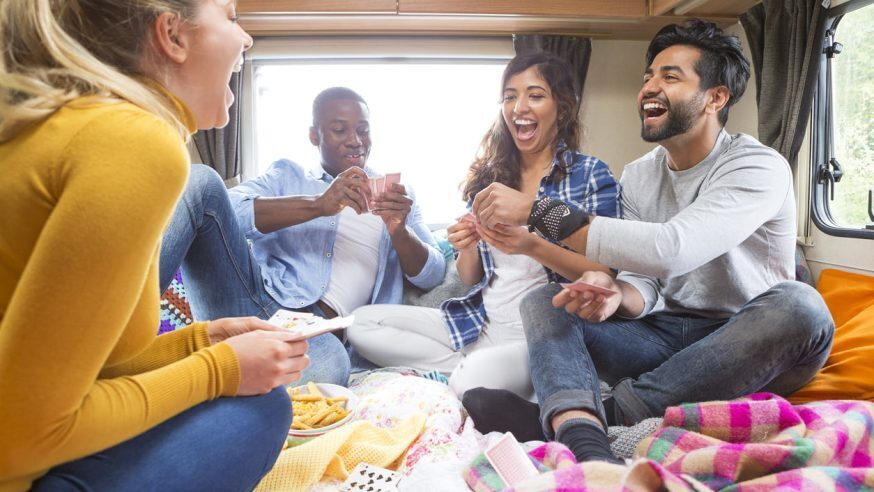 US Presidential candidate Andrew Yang has continued to gain backing from the poker community after announcing his support for the legalization of online poker throughout the country. He made the announcement on Twitter in late October,
One of his leading supporters from the world of poker is six-time World Series of Poker bracelet winner Daniel Negreanu who has already confirmed he will be attending the "Bet on Yang" rally which is scheduled to take place on November 17, in Las Vegas.
Yang's Online Poker Stance
Less than a month ago, Yang sparked excitement and interest among poker players and fans after calling for the nationwide legalization of online poker. In a tweet, the Democratic presidential candidate said the complicated state-by-state regulations regarding online poker constantly drive players towards offshore sites. Yang stated that this can be prevented by clarifying the rules once and for all, and making online poker legal in all 50 states.
Only 4 states currently allow online poker in their respective jurisdictions, they are: New Jersey, Delaware, Nevada, and Pennsylvania. Players living in other states have no clue as to when their respective states will legalize online poker. Things have been recently as there is more momentum to legalize online poker after the US Supreme Court decided to lift the ban on sports betting last year, opening the doors for expanded online gambling activities.
If Yang gets the nomination for the Democratic Party and proceeds to win the 2020 Presidential election, the American poker community can certainly look forward to a brighter future — this is a belief shared by some of the biggest names in the game, including Phil Galfond, Andrew Lichtenberger, Cliff Josephy, Adam Levy, Bill Perkins, and Joey Ingram, and Negreanu who was among the first to react to Yang's pro-online poker tweet in October.
Negreanu A Proud #YangGang Member
Daniel Negreanu has been running hot this year, hitting several cashes in the tournament arena and even came close to winning his third WSOP POY title. He recently ended his WSOPE campaign with seven cashes, and it was during his stay in Rozvadov, Czech Republic that he found time to express his support for Yang and his online poker stance and policies. One of those polices is to give every adult in America a sum of $1,000 each month under the Universal Basic Income (UBI) concept.
When asked about his initial reaction to Yang's tweet, Negreanu said it came as no surprise to him as he always thought the candidate to be logical and practical. The Canadian pro said a lot of poker players are now coming out to express their support for Yang because of his online poker stance, but Negreanu said it's just one small part of the equation, saying he has supported the American entrepreneur long before he tweeted about legalizing online poker in the country.
Yang Understands the Future
One of the main reasons why Negreanu wants to support Yang is because he feels he is one candidate who is more in the middle. He is a centrist who considers both sides of the argument, which means he is very much unlikely to run into conflicts and altercations when making decisions in the future if ever he becomes the next US President.
Negreanu said Yang is practical and just understands the future and lives in it. This is reflected in the candidate's UBI platform which fully embraces the possibility that a lot of Americans will lose their jobs due to automation and artificial intelligence. Negreanu said innovators are now working on self-driving cars, which could see millions of truck drivers lose their jobs in the future.
While some people simply brush off the UBI ideas as paying and incentivizing people to do nothing, Negreanu believes UBI is necessary for survival. He said people will more likely try to improve their social situation as they no longer need to worry about financial obligations. Other than that, UBI will also eliminate programs like food stamps, as people will be able to use their $1,000 for basic commodities.
Negreanu said Yang is the best candidate for poker players who also want to see online poker legalized in the US. The former All-Time Money List leader believes Yang's chances for the 2020 presidential elections are strong, as he has his own unique identity, much like Obama and Donald Trump!