NCLGS Discusses Pros and Cons of Forming Interstate iGaming Compacts
The National Council of Legislators from Gaming States' (NCLGS) winter meeting had a separate session for interstate iGaming policy. Among those who testified during this session were Richard Schuetz, commissioner of the California Gambling Control Commission; Jon Porter, former Nevada Congressman who turned into an iGaming lobbyist; Senator Greg…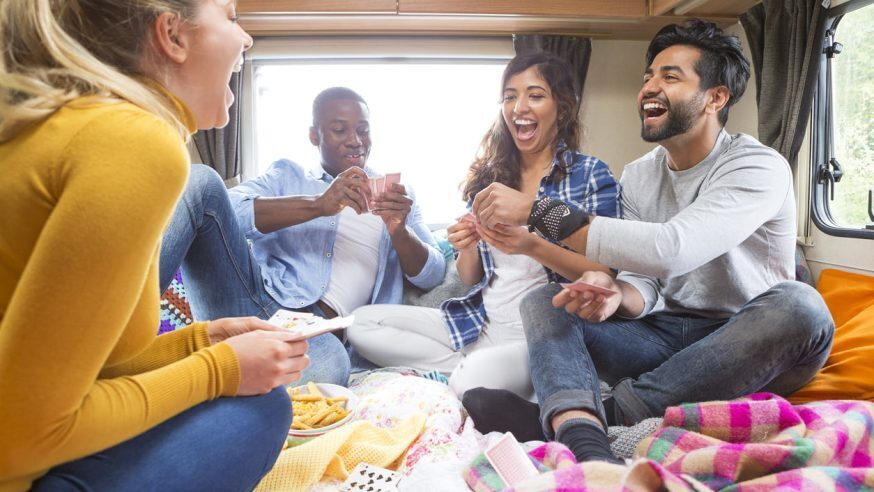 The National Council of Legislators from Gaming States' (NCLGS) winter meeting had a separate session for interstate iGaming policy. Among those who testified during this session were Richard Schuetz, commissioner of the California Gambling Control Commission; Jon Porter, former Nevada Congressman who turned into an iGaming lobbyist; Senator Greg Brower of Nevada; and John Maddox, vice president (government relations) for Caesars Entertainment.
Click Here For Sites Still Accepting USA Player
Richard Schuetz spoke about the importance of liquidity and quoted heavily from PokerScout.com to support his points. If California, which has a thick population of around 40 million, legalizes online poker, many other states would be interested in signing an interstate gambling compact with it. But Schuetz does not think that this is possible in the near future. He said: "People need to understand the complexity of getting a compact agreement on liquidity, where we're going to share customers. For one, you're going to have to convince us why we're going to give you those customers."
Schuetz is of the opinion that interstate online gaming compacts is more important to smaller states such as Delaware and Nevada than it is for larger states. He feels that California will never be short of player pools because of its enormous population and therefore will not feel the need to sign such compacts with smaller states.
Making no attempts to refute Schuetz's statement, Senator Greg Brower of Nevada said about liquidity, "In Nevada, this is a big, big deal. We don't have the liquidity to make this a success." However, he is confident that liquidity agreements will be signed among states that have online gambling in 2014.
The panel agreed that forming successful iGaming compacts will be fraught with various challenges. The key obstacles will be "harmonizing" various regulatory requirements and state platforms. For instance, the regulatory system in Nevada is quite liberal allowing any qualified operator to get an iGaming license, but in Delaware, only 888 is permitted to run online gambling businesses. If Delaware and Nevada were to sign iGaming compacts, the only beneficiary of such a compact would be 888. Maddox suggested that state lawmakers should pass bills that match those in states they would like to sign compacts with.
Besides, the federal government could also have a role to play in the formation of iGaming compacts as the US Constitution gives the Congress the power to approve any interstate compact, a term that had originated long before the iGaming industry began using it.