Nadal Plans to Play Professional Poker after Retirement
Although he still has years to go before he can retire from professional tennis, Rafael Nadal, the Spanish tennis star, has already decided to become a professional poker player after retirement. Nadal's interest in poker captured public attention thanks to PokerStars. Recently, a PokerStars.net video showed him playing…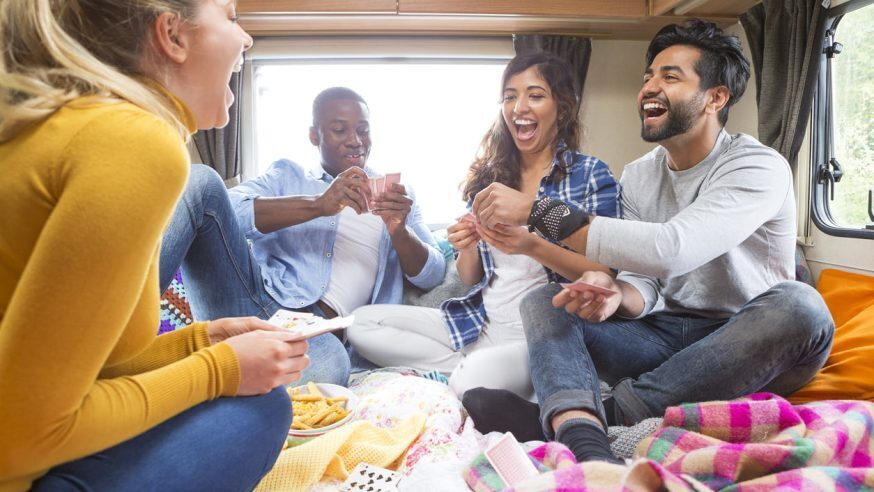 Although he still has years to go before he can retire from professional tennis, Rafael Nadal, the Spanish tennis star, has already decided to become a professional poker player after retirement.
Nadal's interest in poker captured public attention thanks to PokerStars. Recently, a PokerStars.net video showed him playing poker in his Mallorca house, showing off his bluffing skills, and enjoying himself.
Click Here For Sites Still Accepting USA Player
The tennis player, who has broken several records and won 14 Grand Slam championship titles, said at an exclusive interview, "My history with this game is simple. Those Sunday afternoons where it rains and not much to do, I played a little game with my friends or my family."
Nadal has shown his liking for the game several times in the past. Last year, he featured in a marketing video for PokerStars with other sports stars such as Cristiano Ronaldo. Although poker is not as important as tennis in Nadal's life at present, it nevertheless plays a very important role. Many of his fans already feel that he will do exceedingly well as a professional poker player as he has shown incredible poker skills.
The last Grand Slam of the tennis season, the US Open Championship, will be held in August at Flushing Meadows. Every year, Nadal tweaks his services a few weeks before this event as it will improve his skills and powers. When he did the same in 2010, tennis experts felt that his sudden decision to alter his service mechanics will get him into trouble. But he proved all these experts wrong when, after two weeks, he completed a Grand Slam and won the first US Open Crown of his career.
Last year, Nadal played a lot of poker while recovering from a knee injury. He had to stay away from tennis for nearly seven months and decided to spend that time improving his poker game. After his return, he presented a spectacular tennis performance against Novak Djokovic.
The winner of 14 Grand Slam championships has been having a tough time this season. But this isn't going to stop him from being considered a favorite for the US Open. He has also posted a photograph, showing him displaying a brand new serve, on Twitter.
Ever since he lost at the Wimbledon to Nick Kyrgios, Nadal has spent his time fishing, hard court training, and vacationing in Ibiza. Next month, he plans to return to Canada to begin a three tournament title defense.