Multi-Player Cricket Games Get Big Boost In India
The Indian gaming market has received a massive boost in recent months as the lockdown has forced millions of Indians to turn to online poker and social gaming platforms. The demand has been recognized as some of the top gaming developers in the world are expanding their presence into the…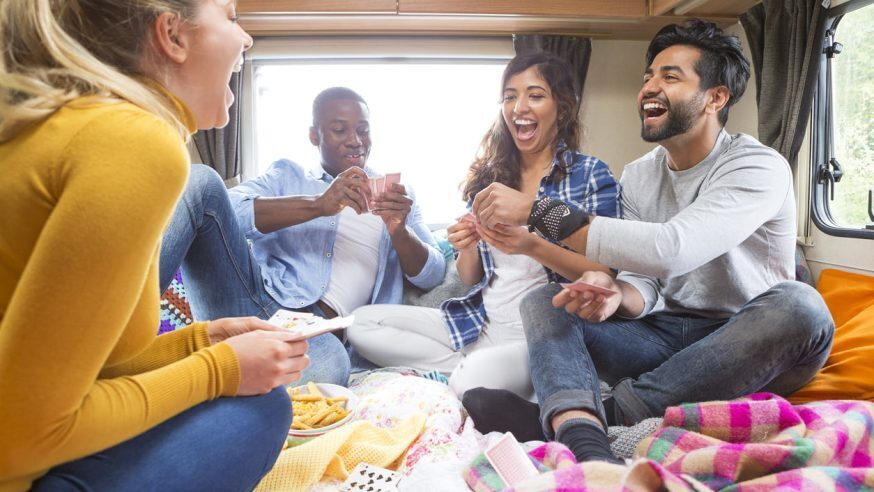 The Indian gaming market has received a massive boost in recent months as the lockdown has forced millions of Indians to turn to online poker and social gaming platforms. The demand has been recognized as some of the top gaming developers in the world are expanding their presence into the Indian market.
Multi-Player Cricket Games
 Cricket is the most popular game in India and over a billion people love to play the game, watch the game and talk about the game. Social gaming platform WinZO recently announced its partnership with Deftouch Interactive and Rein Games to offer live multi-player cricket and pool games to over 20 million users in lucrative Indian gaming market.
WinZO is supported by Hike, a mobile app for messaging, as well as the investment consortium Kaalari Capital, who is also one of the backers of Deftouch. Rein Games, in turn, is backed by Titan Capital.
WinZO is the only gaming platform in India that utilizes multiple regional languages to reach the diverse Indian market, where multiple languages are spoken throughout the country. WinZO now supports 12 languages on its platform. This strategy has helped WinZO serve Indian players who would otherwise feel confused or out of place in platforms that do not carry their particular language.
WinZO Making Moves To Expand Presence In India
WinZO has entered into deals in recent months with dozens of indie studios and developers, such as Nazara Technologies and Garena, creator of FreeFire, helping both firms fix their monetization issues by including them in WinZO's micro-transaction backed platform. WinZO also entered an agreement with Tencent to offer PlayerUnknown Battlegrounds (PUBG) tournaments in the 12 languages WinZO supports.
WinZO's success has been attributed to its use of micro-transactions, which renders gaming reachable to a large audience. In the past year, this strategy has driven WinZO's 10x growth.
WinZO's technology infrastructure also ensures that its social games are able to be played even in areas where Internet connections are not as stable. WinZO's partnership with Rein and Deftouch helps both developers make sure that their games are able to millions of players in India without lag or issues that would make them unplayable.
The co-founder of WinZO Saumya Singh Rathore was very happy with the new partnerships and said that this was just the beginning of what is to come in the Indian mobile gaming scene. Rathore said that their new partners' access to WinZO's Game Developer Console (GDC) will help them gain access to a massive pool of players who are willing to spend cash for their games. India is now in a position to fully experience live social gaming experience which will help multiple gaming operators reap dividends for the whole gaming ecosystem in India.
Rein Games' founder Vaibhav Gupta noted that his firm's new partnership with WinZO is a slam dunk deal that benefits both sides immensely, which is why he did not hesitate to proceed with the new partnership. The entire player base of WinZO will now be able to play the most authentic virtual pool game in the market, Gupta said, while Rein is able to reach more potential players.
According to Gupta, Rein's access to WinZO's reliable player base, especially among non-metropolitan users, will help the developer surge in growth. Both firms' customers will also benefit from this new and strategic partnership.
WinZO, Rein and Deftouch to Reach Previously Untapped Markets
Rein Games, a start-up hailing from Noida, was established in 2018. Rein is most famous for their game R8 Ball Pool Pro, which inspired WinZO Pool, the new product borne of the two companies' partnership.
WinZO's expertise has helped spur Rein's recent efforts to include more hyper-realistic features to this new game, as well as the programming know-how to help the developer build a multi-player component that allows friends to play with each other, the first ever real-time pool game ever in India.
The resulting game from the tie-up between WinZO and Rein is WinZO Pool which uses complicated physics and dynamics to ensure that players are brought as close as possible to real pool on the virtual felt. In the first week of its launch, WinZO Pool is now averaging 50-60 minutes of playtime on average.
WinZO partnered with Deftouch, the creator of Cricket Dangal's to monetize the developer's most popular game 'All Star Cricket' which is one of the hottest games in the famously cricket-crazy nation of India. WinZO's expertise helped expand the scope of the game into the multiplayer realm, allowing players to bowl while their friends bat, as well as the reverse making the game even more popular.
All Star Cricket is currently one of the hottest games on WinZO, with 40 percent of its users selecting the Hindi language option. Players spend an average of 40-45 minutes playing the game. Indian players will soon have access to even more exciting multi-player cricket games!