Morris Receives Life Sentence for Murder of Susie Zhao
(Trigger warning: This article contains information and links pertaining to sexual assault, torture, and murder.) More than two years after Susie Zhao – born Shu Zhao – lost her life in a most horrific way, the man who took her life received his sentence. For perspective, please refer back…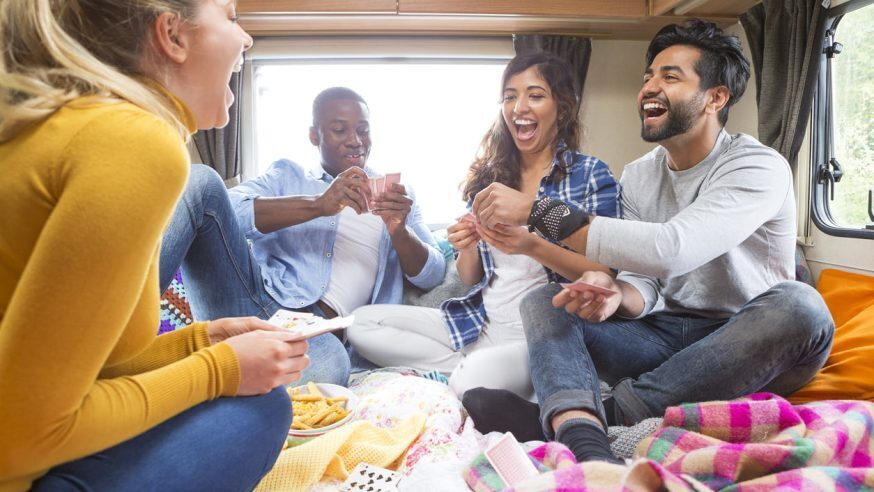 (Trigger warning: This article contains information and links pertaining to sexual assault, torture, and murder.)
More than two years after Susie Zhao – born Shu Zhao – lost her life in a most horrific way, the man who took her life received his sentence.
For perspective, please refer back to this look at Susie Zhao's life and her part in the poker community. The article also provides information as to how someone ended her life at the age of 33.
The trial for Jeffery Bernard Morris took place during the first week of October 2022. The agonizing and heart-wrenching trial took several days. In the end, a jury took less than one hour to find Morris guilty of first-degree, premeditated murder of Zhao on July 13, 2020. They also found him guilty of felony murder, one committed while perpetrating the crime of criminal sexual conduct. A detailed recap of that trial and verdict is difficult to read but provides context for the sentencing.
A Loving Tribute
The sentencing hearing on November 10 started with an explanation that Susie Zhao's mother, Dai Fang, was still in China, caring for her ailing parents. In lieu of her impact statement, Meredith Rogowski read a beautiful tribute she wrote to her longtime friend.
"The court has seen many disturbing images and heard the tragic account of what's happened to Susie Zhao in July of 2020, but this is just a small, gruesome glimpse of an otherwise beautiful life. As Susie's oldest friend, I feel it's important to offer the court a more complete picture of who she was and how she'll forever be remembered by those who loved her.
"Susie moved from China to Detroit, Michigan with her mother when she was eight. Because they didn't have other family in the area, they quickly became family to me.
"I met Susie on the school bus at the beginning of sixth grade. I was new to the district, and she was my first friend, a friendship that significantly shaped the course of my life.
"As a ten-year-old recent immigrant, she commanded intimidating authority. Right away, she suggested that we walk home from middle school to her apartment a mile south. Unfortunately, my parents didn't allow me to cross the major road without adult supervision, but she assured me that we would not have to cross the street. Instead, we would go through the mall and take the skywalk, which goes over the road. This was the first of many such adventures we would embark upon, bending the rules to our objectives.
"Susie and I walked home from school every day of sixth grade after that. By the end of the year, we had befriended employees at the candy store, Rocky Mountain Chocolate Factory, and Mrs. Fields. Each afternoon was a parade through the mall to collect the free cookies, candy, and the large Mountain Dews that we rightfully earned with our charm and cuteness.
Michiganers lead fruitful lives too! pic.twitter.com/3QDgdAEC

— Susie Q (@ChompChompMoFo) December 28, 2012
"At ten, Susie was conspicuously adult. She loved dark comedies and suspense thrillers. I'll never forget watching The Usual Suspects with Kevin Spacey as she paused the film every few minutes to ensure I was following along and explain the major plot points that flew over my sixth-grade head.
"To me, this agelessness was Susie's most endearing quality. While very adult at ten, she remained equally childlike and innocent as a young woman.
"In addition to grown-up things, she had an enduring love for unicorns, glitter, and playing games.
little fishie wrapped around my finger 😀 #symbolism is fun! pic.twitter.com/WUffrmVE

— Susie Q (@ChompChompMoFo) December 5, 2012
"Susie started playing poker in middle school and organically absorbed it into her identity. After school, she would routinely meet other kids in the basement of the apartment complex and win their allowance. After high school graduation, she cashed her graduation checks and went to Soaring Eagle Casino to multiple her payout.
"Poker was how Susie discovered the American dream. Poker enabled her to turn nothing into tremendous wealth. This was freedom.
"Susie liked that it was a boy's game, and with her natural charisma, mathematical aptitude, and skill for reading others, she found a lot of power in a deck of cards. With a world-class education and unrelenting grit, Susie decided to move west after college to pursue her dream to become a professional poker player.
If i cut this pic the right way it looks like i have heaps pic.twitter.com/TvMxZiV0

— Susie Q (@ChompChompMoFo) July 14, 2012
"Friendships remained important over the years. Even with compiling success and tournaments, like World Series of Poker, winning more cash than we'd ever seen before, she always came home to her friends, unchanged from her emerging career.
"Celebrating Christmas and New Year's Eve together was our tradition. We were always in the process of making extravagant arrangements for our next visit. She spoke modestly about her gambling success, but her friends were also proud and loved the colorful stories from the poker circuit.
ZOoOoooOooMYyyyyGoooodddD.
Remember this now susie. happy new years to u. live to the max. prepare for the next.#onetime #bestime

— Susie Q (@ChompChompMoFo) January 1, 2013
"Susie was always there, day or night, for a friendly chat. Because she kept late hours, she was my default candidate for the occasional drunk dial or if I was feeling lonely. As changes and events happened in my own life, no one was more enthusiastic than Susie. We took trips together on several occasions, and although she lived an apparently wild life in L.A., she was always content to just stay in the hotel room, eating Kraft Lunchables like we were still ten.
"More recently, she confessed she was beginning to consider a 'normal' future, maybe one day even getting married and having a family life like she experienced at my house over Christmases and holidays.
"She was overjoyed that her mom had recently remarried into a big family with step-siblings and cousins. For her, this meant she was finally part of a real family, something she realized she was missing in her life.
Soo pumped on my heaps! pic.twitter.com/2XbP1wnRww

— Susie Q (@ChompChompMoFo) September 18, 2014
"Though I didn't know it at the time, she had been diagnosed with schizophrenia about a year prior, and the desire for normalcy meant much more than I realized. In more recent years, friends had noticed changes in Susie's behavior. When confronted, she assured us everything was fine. But one thing was certain about Susie; she never expressed any vulnerability or weakness. Her poker face was unbreakable. If she told us what she was going through, what was inside her head, we would've been there for her.
"Though Susie is no longer here with us in this moment today, I do take some comfort in the thought that there are infinite other moments out there where she's still alive and smiling. Those horrible hours at the cap of her life are a dark scar on an otherwise spectacular existence.
"Everyone who crossed Susie's path was touched by her extraordinary warmth and joyous presence. Susie was fun, and people always had fun when they were with her. And in the vast majority of her moments, I believe she's still out there having fun – in basements, on roofs, on beaches, and dancing until the sun rises with glowsticks and reckless abandon. Her friends and family, we're still there having fun with her, too, and in those moments, we'll always be happy together.
"Susie's murder has caused so much pain, and her loved ones will never truly recover.
It is, however, inspiring to see the helpers that fill this void – the police officers, detectives, FBI agents, crime scene investigators, lab technicians, prosecutors, and representatives of the court who faithfully do their jobs to ensure we have a society based in fairness and decency; and also the witnesses who bravely answered questions about what's probably a traumatic event in their lives. It helps remind myself that there are countless others out there who just want to make the world a better place and try to do the right thing.
"It's important for me to honor my friend as the legend she really was. Susie was bold and unconfined by the rules of the world but also kind and gentle. She could win all of your money and make you smile at the same time. Most importantly, she was a loyal friend.
"Not a day goes by that my heart doesn't ache for Susie and her mother. Her friends will keep her memory alive and carry her spirit with us always.
i can do magic

— Susie Q (@ChompChompMoFo) March 10, 2009
"Today marks an important milestone in our healing journey as justice is finally received for our friend."
A Life Sentence
Judge Martha Anderson did ask Morris if he had anything to say to the court. He said that there was a lot he wanted to say but wouldn't do it at that time. "I'll wait until we come back on appeal," he said.
Evidently, Morris believes he has grounds for an appeal.
Anderson then reiterated the guilty verdict. She noted that the trial was particularly agonizing, even considering the many trials over which she has presided. "I can't get over the brutality of this murder and the needlessness of it all," she said. "You took advantage of an individual who was fragile, and basically, destroyed everything that she had accomplished in her life, and I don't believe that there's any sentence that this court can impose that will ever make those close to Ms. Zhao feel good about the situation."
With that, Anderson sentenced Morris to life in prison without the possibility of parole. She instructed him to pay a small amount of money to a victims' rights fund and to have no contact or association with the victim's family.
Being in poker has allowed me to meet some coolass people. Susie was one of them, and she is a big reason why S Africa is one of my favorite trips. She brought incredible energy everywhere she went, but also struggled as many of us do. May her case be met with justice. pic.twitter.com/SormScAlW8

— Xuan Liu (@xxl23) July 23, 2020