Montana Poker Rooms See A Decline As Players Prefer To Keep Away
Poker rooms in the state of Montana are seeing a slow but steady decline as customers move to more attractive options like online poker and video gaming.  Owners of poker rooms like the Poker Parlor in Montana noted that although loyal poker players continue to patronize their rooms,…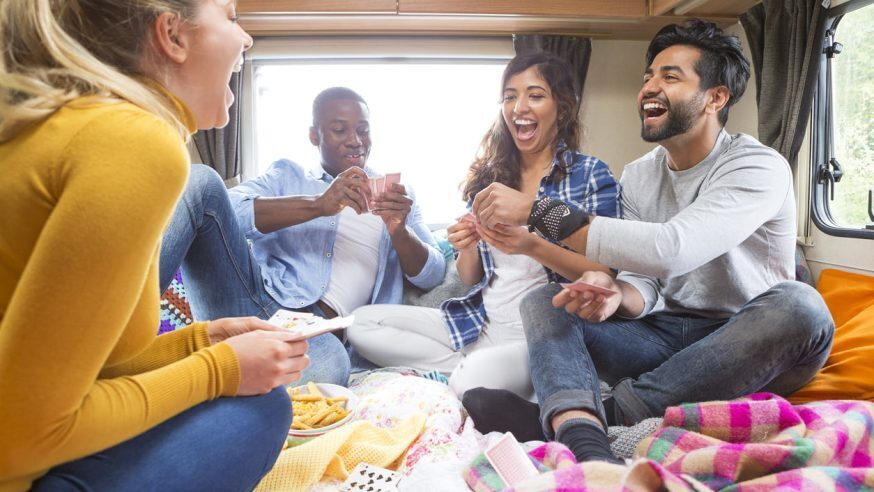 Poker rooms in the state of Montana are seeing a slow but steady decline as customers move to more attractive options like online poker and video gaming.  Owners of poker rooms like the Poker Parlor in Montana noted that although loyal poker players continue to patronize their rooms, there has been little to no increase in new customers visiting their rooms.
According to the operators, the popularity of poker in Montana hit its highest peak after Chris Moneymaker won the 2003 World Series of Poker as a dark horse. That incredible win along with an increase in televised poker tournaments spiked people's interest in poker.
Click Here For Sites Still Accepting USA Player
The growth in the number of licensed dealers in the state reflects this. In 2002, there were 220 dealers in Montana which rose to 375 in 2004 and by 2006 it had hit an all time high of 901. Similarly live poker tables which are regulated by a division of the Montana Department of Justice rose from 163 in 2003 to 491 in 2006. But in the recent years the interest has steadily declined and most poker room owners say that players are no longer turning up.
In a statement, George Frank, owner of the Doc and Edy's chain of liquor stores and bars said, "When we opened we had five tables. And it was very good for a while, and it just petered out."
He subsequently shut down the live poker rooms in his bar. Many poker rooms in the state have since followed suit after the owners realized that the costs of running a poker room could no longer be justified given the number of customers.
Casinos in Native American reservations have also experienced a similar trend and have fared no better. The Apsaalooke Nights Casino in Crow Reservation offered live poker until April 2015 but Lane Simpson the general manager said that the personnel cost required to keep the poker room running was making it a tough proposition and hence decided to go ahead and close it.
Poker room operators feel a number of reasons have contributed to the decline. Some of the key reasons mentioned by them include a rising preference to play poker online which offers the ease of playing at home, an economy that does not encourage spending money at will and availability of other options like video games. The steady increase in taxes collected from video gaming machines seems to confirm this.
The decision by Montana Legislature to raise pot limits on poker games from $300 to $800 in 2013 did help, according to poker room owners but only to just about maintain the industry. It did not really make a significant contribution towards growing it and bringing in new players.