Molly's Game – Movie About Infamous Poker Princess Could Hit Theatres This Year
Molly Bloom also known as the Poker Princess made a name for herself in the high-stakes poker circuit by organizing illegal poker games on a regular basis for a celebrity and VIP clientele that included the likes of Ben Affleck, Tobey Maguire, Leonardo DiCaprio, Rick Salomon and Alex Rodriguez. These…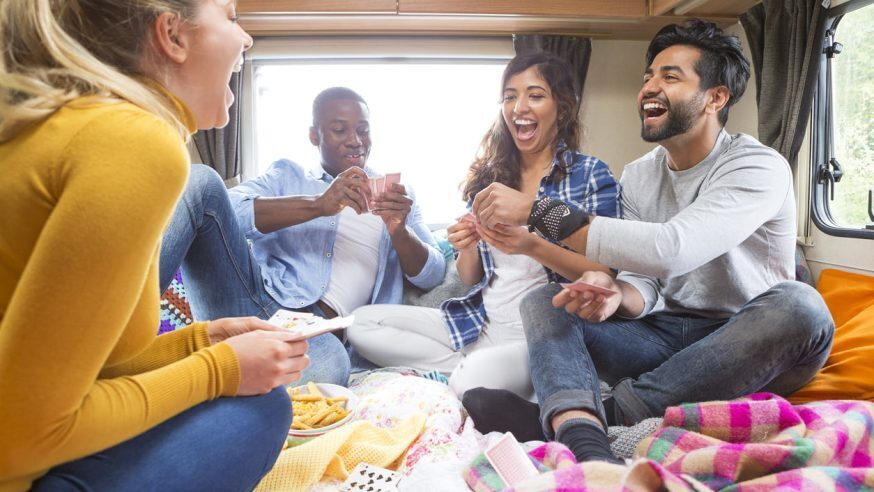 Molly Bloom also known as the Poker Princess made a name for herself in the high-stakes poker circuit by organizing illegal poker games on a regular basis for a celebrity and VIP clientele that included the likes of Ben Affleck, Tobey Maguire, Leonardo DiCaprio, Rick Salomon and Alex Rodriguez. These poker games used to take place during 2007 to 2012 at Hollywood's Viper Room and at the Beverly Hills Hotel – Bungalow No 1.
Bloom was eventually arrested by the FBI after these VIP games started gaining a lot of attention as these celebrities and VIP poker players were spending hundreds of thousands of dollars each night and the pot would run into millions. Although she pleaded not guilty initially, she would later change her plea deal to guilty in 2013 and receive a sentence of 12 months of community service and a fine of a $125,000.
Molly who was often referred to as the California poker princess would go on to write a memoir depicting her days as a VIP poker hostess. She goes into a lot of detail in the book to share her journey of how she started out as a cocktail waitress and turned into arguably the biggest illegal VIP poker game facilitator in the United States and the millions she would go on to earn during this period of time.
While Molly has cleaned up her act, it looks that her name will still continue to be associated with her poker princess days as Aaron Sorkin, a well known Hollywood screen writer has decided to direct a new movie called 'Molly's Game' which is based on the life of Molly Bloom and her high stake poker games. Sorkin who wrote the script for 'A Few Good Men' will debut as a director and has based his movie largely on the memoir. There have been reports that the filming for the movie has now been completed and it is now in the post production stage.
The movie has some big names as part of its case with the likes of Kevin Costner, Idris Elba, Jessica Chastian and Michael Cera. The post production phase of a film usually lasts between 30 to 60 days, which means that Molly's Game could be in theatres within a few months time, definitely before the end of 2017. Kevin Costner was the last big name actor to sign to the film and will play Molly's father who in real life went on to say that his daughter made a mistake by getting involved in these illegal poker games and has paid a high price for that mistake but in the end has turned out to be a better person.
Bloom organized these high stakes VIP poker games initially in California but would then take it to other places such as New York, Miami and Las Vegas. She would personally go after an A-list celebrities, sportstars and businessmen who had a high-net worth in order to keep increasing the stakes at the poker table. In her memoir, she talks about the early days when the buy-ins used to start at $10,000 and how she worked her magic over the months to bring it to a place where the buy-ins could go up to $750,000. She followed a simple rule of not allowing professional poker players to be a part of these high profile games as it would have scared away her A-list clientele who had no professional poker playing experience.
Bloom started getting into trouble as these high stakes poker games could no longer be kept a secret and it became common knowledge in Hollywood as everyone was trying to get a seat at the table. The notoriety and high-stakes involved in these games also drew the attention of the Russian mafia who wanted a piece of the action. Bloom also goes into detail to describe a few of the Hollywood celebrities and specifically points out an incident regarding Tobey Maguire who tried to humiliate by offering her a $1,000 chip for getting up on the table and pretending to bark like a seal – something which Bloom declined and ended up offending Toby in the process.
While we can only speculate as of now as to what scenes the movie will actually cover, it will definitely be of interest to the poker community and high stake poker players. Bloom no longer has ties to the poker industry and is now involved in teaching women entrepreneurs on how to grow their business.