Mohammed Abedi-Arani Wins CPPT Choctaw $1,500 Main Event
Mohammed Abedi-Arani won the Card Player Poker Tour (CPPT) Choctaw $1,500 Main Event championship. He said: "It feels great but it still hasn't hit me. Blair was on my left the whole time and he busted early, so that was lucky. Then everything else just worked…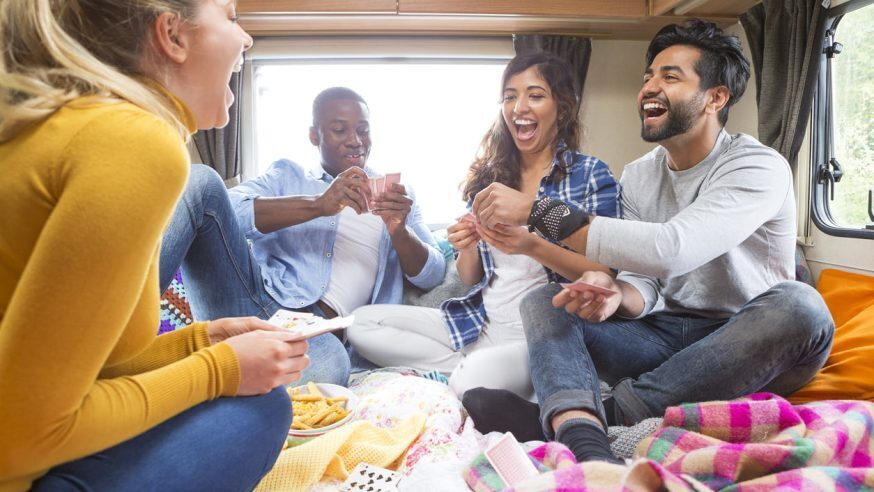 Mohammed Abedi-Arani won the Card Player Poker Tour (CPPT) Choctaw $1,500 Main Event championship. He said: "It feels great but it still hasn't hit me. Blair was on my left the whole time and he busted early, so that was lucky. Then everything else just worked out the entire time. It felt good."
Click Here For Sites Still Accepting USA Players
Nine poker players emerged as the finalists of the Card Player Poker Tour Choctaw $1,500 Main Event after the second day of exciting poker action. The winner not only nabbed the coveted title, but also the first-place cash prize of $220,626.
Lou Barlow had the largest stack of chips among the nine finalists. His stack had 3,815,000, which is over one-third of the total number of chips on the final play table. The player with the shortest stack was Bruce Guin, who has just 285,000 chips in his stack. Among the nine finalists was Blair Hinkle, who has to his credit four titles and more than $3.22 million in online and live poker tournament winnings.
Allan Farber, who plays the Choctaw event regularly, was also among the nine finalists. Farber has won cash prizes five times at the Choctaw tournament. Another finalist Matthew Ludlow had won a CPPT Choctaw title while playing the $100 buy-in NLHE tournament earlier.
As many as 96 players survived through Day 1A and Day 1B, but on Day 2 many of them busted out. Players continued to bust out till after dinner break on Day 2. The event guaranteed cash prizes to the top 81 players, and here is a list of players who finished in the cash. Justin Gardenhire, Jordan Morgan, T. J. Cloutier, and Kunal Patel finished in the 76th position and won $2,747 each. Cary Marshall, the winner of WSOP Circuit Harvey's Lake Tahoe tournament; Rob Salaburu, one of the nine finalists of the WSOP 2012 Main Event; Doug Paxton, twice winner of the Oklahoma State Championship of Poker; and Allyn Jaffrey Shulman, winner of the CPPT Venetian event, also finished in the 76th position and won $2,747 each.
The runner up of the event is Allan Farber, who won $136,011. The players who finished third, fourth, and fifth were Lou Barlow, Bruce Guin, and Matthew Ludlow, who won $100,271, $74,734, and $56,445, respectively. The players who finished sixth, seventh, and eighth were Donald Thurman, Blair Hinkle, and Bill Donnelly, who won $43,186, $33,457, and $26,243, respectively. The player who finished ninth was Thao Truong, who won $20,837.