Mike Postle Fights To Avoid Going Into Bankruptcy With Over $270,000 Outstanding
Mike Postle made headlines in the poker world in 2019 when it came to light that he was involved in a massive poker scandal involving the Stones Gambling Hall in California. Veronica Brill accused him of cheating during livestreamed cash games and alleged that he was cheating with the help…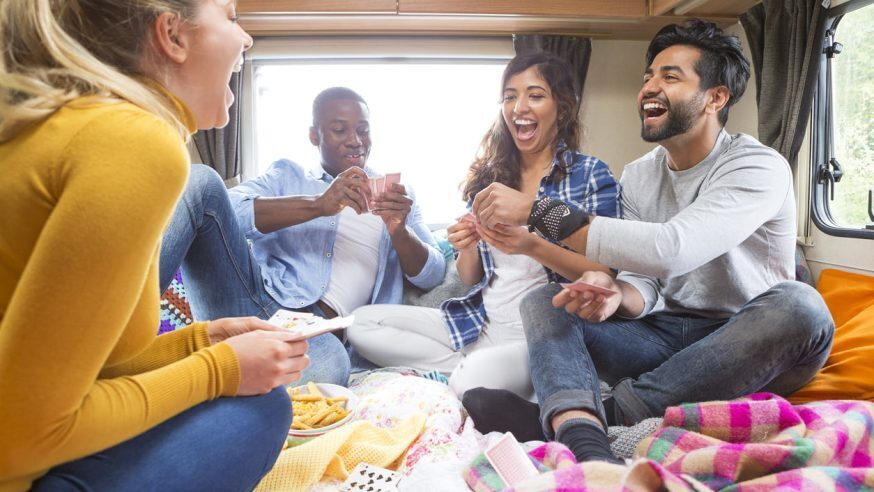 Mike Postle made headlines in the poker world in 2019 when it came to light that he was involved in a massive poker scandal involving the Stones Gambling Hall in California. Veronica Brill accused him of cheating during livestreamed cash games and alleged that he was cheating with the help of Stones manager Justin Kuraitis.
Postle's Troubles
Postle received a lot of flak from the poker community and he was hit with a multi-million dollar lawsuit along with Stones Gambling Hall and Kuraitis. The entire lawsuit was played out in the media and the poker community were kept informed of all the proceedings. Postle never came out and cleared the air during this time.
Over 90 defendants filed a lawsuit against Stones Gambling Hall, Postle and Kuraitis claiming that they were fleeced for over $250,000. In June 2020, the lawsuit was dismissed as the Judge ended up dropping the lawsuit based on state law and prevented the defendants from recovering their gambling losses.
Postle went on to file his own lawsuit as he brought charges against a number of players and hit them with a $330 million defamation lawsuit. Some of the individuals targeted in the lawsuit include Brill, Joey Ingram, Daniel Negreanu, Todd Witteles and ESPN.
A lot of these players just ignored the lawsuit but Brill and Witteles fought back and filed an anti-SLAPP motion against Postle. The lawyers representing Postle in the defamation case withdrew suddenly claiming that Postle wasn't complying with the terms and conditions of the case.
Postle decided to drop this lawsuit in April 2021 but by this time had accumulated thousands of dollars in legal fees. When Witteles and Brill won their anti-SLAPP motion against Postle, he was also in the hole for thousands of dollars.
Postle Claims He Has No Money
When you look at the total outstanding debt that Postle owns it comes up to more than $270,000 which is a lot of money. The Hendon Mob shows that Postle has won over the course of his career over $530,000 in live career winnings. Postle claims he no longer has any money and is on the verge of bankruptcy.
A breakdown of his debts shows that his biggest creditor as of now is his mother whom he owes over $80,000. The combined debt that Postle owes Brill and Witteles is just over $52,000 and the remaining money is debts owed to another 25 different individuals and companies. Postle claims his mother funded his legal proceedings against his former wife Sabina Johnson.
Nearly 20 of the names on the list are loan companies or credit card companies. Postle appears to have maxed out the balances for most of his credit cards and has taken as many loans as he possibly can. There is talk that Postle is looking to scam the system once again as he looks to fight off bankruptcy.
Postle says that as of now the only debt that he is able to take care of is the outstanding amount that he owes the Ford Motor Credit Association. This looks like Postle is only taking care of his car loan.
A bankruptcy court in California is currently looking at the entire case and will make a ruling on the proceedings shortly. Whether Postle is being genuine about his financial situation or whether he is abusing the system is up for speculation. What we do know for a fact is that Mike Postle has completely lost his reputation in the poker community and he isn't going to get it back anytime soon!