Mike Postle Cheating Scandal Update: Judge Hears Oral Arguments To Dismiss
This is the latest update in the Mike Postle cheating scandal: a hearing on three Motions to Dismiss separately filed by the defendants in a multi-million lawsuit in relation to the Mike Postle cheating scandal took place before Judge William B. Shubb on May 18. Mark Mao and Richard…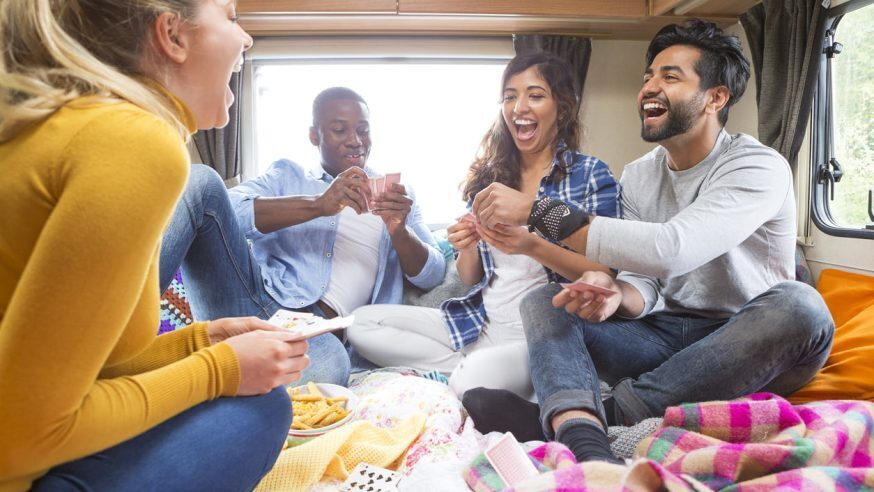 This is the latest update in the Mike Postle cheating scandal: a hearing on three Motions to Dismiss separately filed by the defendants in a multi-million lawsuit in relation to the Mike Postle cheating scandal took place before Judge William B. Shubb on May 18.
Mark Mao and Richard Pachter, representing King's Casino (the parent company of Stones) and Justin Kuraitis respectively, both laid out their oral arguments. Mike Postle was also there to represent himself but the poker player had very little contribution to the hearing.
Postle Plays The Safe and Quiet Game
The proceedings, which took place via video due to the ongoing coronavirus pandemic, began with Judge Shubb asking Postle if he clearly understood the arguments in his own motion, considering that he has no formal law training. The player replied with a short and shaky "I'll do my best". As you might remember, the plaintiffs filed a separate motion for sanctions against Postle accusing him of using a ghostwriter to craft his motion to dismiss.
Throughout the hearing, Postle had remained tightlipped, choosing to let his written motion speak for him. At one point, when the judge asked him if there's anything he wanted to say, Postle merely said "I'm good for now", and those were the last words he uttered at the proceedings.
Postle's responses may have been unsubstantial but if his main purpose was to avoid scrutiny and further questioning from the judge (which could include a lot of legal specifics which Postle had no knowledge about and couldn't have answered anyway), staying silent actually worked for him.
But the downside was that he was unable to defend his arguments and failed to verbally answer the accusations that the plaintiffs' lawyer Maurice "Mac" VerStandig made against him during the hearing.
Main Points
The judge listened to arguments from both parties in relation to the claims of damages, which the defendants argued are too speculative. Mao and Pachter also emphasized that there's no legal precedent to support the case, citing the 1999 Kelly case, and many other cases proving that there's no judicial remedy to gambling debts. Judge Shubb challenged this, saying gambling laws have changed and evolved over the years.
VerStandig countered the defendants' lawyers by saying that livestream footage containing key information such as player details, rake, pot size and hand replays, helped them figure out the plaintiffs' amount of losses.
Confusion on Poker Methods
When VerStandig discussed some poker technicalities and methods serving as evidence of Postle's alleged cheating, the judge was confused, saying the claims had been made even more complicated with several factors that needed to be looked into, including speculation. Judge Shubb also sounded unconvinced on the manner by which the damages were determined.
VerStandig maintained they can explain things in a less-complex way to prove their point, and that everything would soon be clarified in the discovery process. The noted gaming lawyer will have a lot of explaining to do, breaking down things in their simplest form, from poker basics to how livestreamed cash games work.
Who Wins?
It's hard to pinpoint who gained the edge during the hearing. The judge could rule in favor of the plaintiffs, allowing them to proceed with their case and seek millions in damages against the defendants, or he could go the other way around, dismissing the lawsuit which would mean Postle, Stones Gambling Hall and Kuraitis would legally get themselves out of trouble.
While there is an ongoing investigation, it's still too early to say whether or not the defendants would ultimately be charged, though it remains a possibility. If the case pursues, Stones, Postle and Kuraitis could face steep consequences, including shelling out millions in damages and having to deal with tainted reputation.
But regardless of the outcome of this case, Mik Postle's career is now at risk, as majority in the world of poker now believe he is a cheat.
Judge Shubb will take the oral arguments into consideration and will deliver his ruling on a still unspecified date.