Mike Postle Accused of Leaking Own Court Documents For Media Attention
Earlier this month, Stones Gambling Hall filed a motion to dismiss the civil suit lodged against it in relation to the massive cheating scandal involving its livestreamed cash games. The company maintains that there is no evidence that cheating occurred, and denies any liability in the matter. Postle's Motion…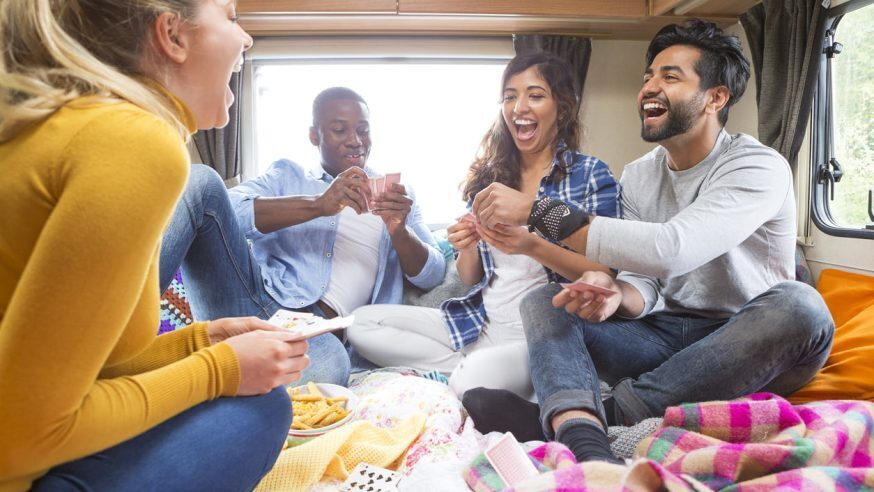 Earlier this month, Stones Gambling Hall filed a motion to dismiss the civil suit lodged against it in relation to the massive cheating scandal involving its livestreamed cash games. The company maintains that there is no evidence that cheating occurred, and denies any liability in the matter.
Postle's Motion To Dismiss Published on Affiliate Site
We have not heard that much from Mike Postle, the person who is at the center of this cheating saga. The last time his name was on the headlines was over two months ago, when he was accused of avoiding court summons. This week however, Postle appears to be fighting back. According to Rounder Life, the former casino supervisor is also seeking a dismissal of the charges against him.
The affiliate site reports that Postle filed a motion to dismiss on March 24 to the United States District Court for the Eastern District of California. Rounder Life also obtained and published the actual court documents, detailing Postle's contentions.
In the filing, Postle argues that the allegations against him are unfounded and that the plaintiffs have failed to present any evidence or point out how the cheating happened by describing a specific hand or fraudulent act that caused specific injury.
Plaintiffs accused Postle of committing the crime with co-conspirators who had access to players' hole cards. The alleged cheating was initially exposed via Twitter by poker player and former Stones commentator Veronica Brill in September of last year. Postle was a regular on Stones' livestreamed cash games and would rarely lose. Many believe his winning at an almost impossible rate, that even the best players in the game would find hard to achieve.
Considered the biggest cheating scandal to hit livestream poker, Brill's expose took the poker world by storm, prompting members of the poker community to do their own investigation by reviewing footages of Postle's games. Majority think the allegations were true.
Postle's filing also hits out at the plaintiffs, saying cheating accusations directed towards winning gamblers are usually made by losers. The motion to dismiss also mentioned a contention in Stones' own filing, which states that gambling losses cannot be recouped based on California's gambling policy.
Questions Raised Over Document Leak
While Postle's motion to dismiss is an indication that he is willing to clear his name in this ongoing saga, the source of the documents has now gone under scrutiny.
Questions have now been raised as to how the motion was quickly posted on Rounder Life even before it was filed to court. Attorney for the plaintiffs Mac VerStandig thinks the premature publication of the documents was odd, considering that the motion had not been filed yet, and therefore there was no clerical stamp yet.  VerStandig said he'd refrain from issuing any comments on the motion.
Kickass Poker, which managed to obtain a copy of the filing from Rounder Life, also noticed that the document was slightly altered; leading to the idea that it may have been Postle himself who leaked his own documents. The original email listed in the Rounder Life file which was roundermagpro@gmail.com, was later changed to jrstox@yahoo.com.
Motion Was Crafted By Another Person
Postle is officially representing himself in this legal battle, but the filing tells a different story. Further data gathered by Kickass Poker show that a Postle may have been working with a legal team, comprising of one Owen Hughes, which is believed to have crafted Postle's motion to dismiss. Hughes was a former client of William Portanova, a criminal defense attorney from the Sacramento area who happens to also have a connection with Postle.
Interestingly, some lines in the Postle filing appear to have been a boilerplate. Documents obtained by Kickerass show that some paragraphs from Postle's motion are exactly similar to Portanova's legal defense of Hughes.
Therefore, it could also be possible that Postle's motion was crafted with the help of Portanova himself, though the criminal defense attorney already stated previously that he was not representing Postle in this legal battle.