What Mid-Term Election Results Mean for iGaming
There are only a few states that appear to be ready to consider online poker as a form of gambling expansion in the coming year. The lawmakers within those states who might propose legislation and support said bills are subject to elections. Let's look at states with online poker potential…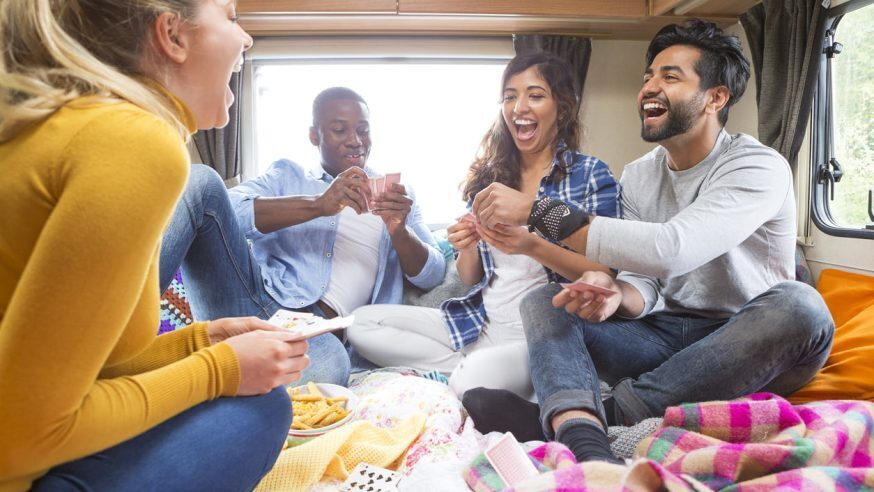 There are only a few states that appear to be ready to consider online poker as a form of gambling expansion in the coming year. The lawmakers within those states who might propose legislation and support said bills are subject to elections.
Let's look at states with online poker potential and the results of their mid-term elections. We'll add in a few other states with gambling expansion potential because of their high-profile results.
Kentucky
Support for online poker in Kentucky starts with Governor Andy Beshear and works its way down. Beshear was not in a fight for his role in state politics this month, so he remains in control of the process.
Kentucky State Senator David Yates, the person responsible for the Senate bill to legalize online poker in 2022, only took his seat in 2021 and won't be up for reelection until 2024.
State Representative Adam Koenig, on the other hand, campaigned this year to keep his seat, but he lost that seat in the Republican primary in May. He had been pushing for online poker in his state for several years. Another member of the legislature will need to take up the banner.
New York
Year after year, the topic of state-regulated online poker rises and falls in New York. State Assemblyman J. Gary Pretlow has sponsored bills throughout most of the past decade but never pursued it with much fervor. He was up for reelection during this election cycle and essentially ran unopposed with the exception of a third-party candidate. He will remain in office.
On the New York State Senate side of the legislature, Joseph Addabbo handily kept his seat in this month's election. With any luck, Addabbo will continue to push proposals that expand gambling to the point that online poker operators can be licensed by the state.
— SenatorJoeAddabbo (@SenJoeAddabbo) November 9, 2022
New York Governor Kathy Hochul kept her place in the governor's mansion in this election. She originally took the job when Governor Andrew Cuomo resigned in 2021. Hochul has been a supporter of new land-based casinos for New York.
Indiana
Only in the last few years has Indiana emerged as a strong candidate for online poker. And a recent study showing the billions of dollars in projected revenue from a thriving igaming industry in Indiana only boosts the chances that lawmakers might legalize more gambling.
Indiana State Representative Doug Gutwein was one of the sponsors of the 2022 legislation, but he decided to retire at the end of his term this year. Fellow poker supporter and cosponsor of said legislation Ethan Manning will remain in office. He ran unopposed this year and retained his position in the state legislature.
In the State Senate, there were three cosponsors of that gambling bill in 2022. Senator Jon Ford retained his seat, as did Chris Garten.
#Indiana consumers are #gamblingonline on illegal sites.😮
A legal, competitive market can meet consumer demand for #iGaming, protect consumers, put #responsiblegaming tools in place and generate state tax revenues. 😊
Check out our Indiana iGaming Study https://t.co/CvZ2ve3hAt pic.twitter.com/wCp52NXHFa

— iDEA Growth (@iDEA_Growth) August 28, 2022
North Dakota
State Representative James Kasper loves poker and has for many years. For several years, the North Dakota Representative has been pushing for more poker in his state. He did not participate in this month's election, as his term is valid through the end of December 2024.
His goal has been to put the issue on the ballot for people of North Dakota to decide. However, his most recent efforts – and his proposal – did not make it as far as he'd hoped. He did push it through to a committee, but most lawmakers were not prepared to take it further.
Georgia
While Georgia has never been and will likely not be a contender for online gambling any time soon, there has been occasional talk of land-based casinos and, more recently, sports betting.
Stacey Abrams, however, did not shy away from the topic during debates in her bid for the governorship of Georgia. She had announced that she supported the two forms of gambling to provide revenue for technical college education, student aid, pre-kindergarten, school technology needs, and the obligatory programs for gambling addiction and related mental and health issues.
Abrams took on Governor Brian Kemp for his job – for the second time – but fell short of winning the election. Kemp has not indicated any support for gambling in his state.
Here's my proposal to make sure we can expand access to education for our young people and grow our economy:

✅ Pass legislation providing for online sports betting
✅ Champion a constitutional amendment to bring casinos to GA
✅ Increase support for gambling addiction services

— Stacey Abrams (@staceyabrams) August 11, 2022
Illinois
There are casinos in Illinois, though they are on the periphery of the state and relegated to certain areas. Even so, the state expanded gambling options recently with the legalization of sports betting. And some lawmakers have discussed the possibilities of online gambling.
In 2021, several members of the state legislature led the way for the issuance of a report analyzing igaming possibilities for Illinois. The Commission on Government Forecasting and Accountability , led by co-chairs State Senator David Koehler and Representative C.D. Davidsmeyer, commissioned the study. And it predicted that Illinois could generate igaming income of $622M to $1.25B in a 16-month period, depending upon tax rates and casino partnerships.
Koehler handily kept his seat in the 2022 mid-term election and will remain in office. And Davidsmeyer ran unopposed in his district to keep his position in the House of Representatives.
Do you think #illinois should legalize and regulate internet gaming, like they already have with #sportsbetting? @Play_illinois looks at the fact v. fiction on how iGaming impacts land-based gaming. https://t.co/BJp7KNc4sa pic.twitter.com/5JtwfhqZZ1

— iDEA Growth (@iDEA_Growth) September 26, 2022
California
Every group or entity with an interest in gambling in California has a different opinion about expansion. There are horse racing groups, Native American tribes, card room operators, and lawmakers – all with different interests and none with much incentive to change their minds.
California had debated online poker legislation from 2006 forward. For more than a decade, proposal after proposal found their way to trash bins because of the deep divisions, usually involving card rooms and Native American tribes.
The same divisions have prohibited California from legalizing any type of sports betting. This November, there were two initiatives on the ballot for voters to consider. Proposition 26 would have legalized sports betting at Native American casinos and licensed racetracks only. Proposition 27 promoted the legalization of sports betting – both live and online – to provide tax revenue to help the unhoused population in the state. However, many tribes opposed that bill because it undermined their gambling rights and tribal sovereignty.
In the end, as predicted, voters turned down both offers, as 70% of them voted against Prop 26 and 83% voted against Prop 27.
#BREAKING NEWS: The dueling measures would have allowed either sports betting at tribal casinos and horse tracks or on mobile devices and online. But California voters did not want a piece of that action as both Prop. 26 and Prop. 27 are projected to fail. https://t.co/rlQgqqnXG0 pic.twitter.com/sV4TIZdvTp

— ABC7 Eyewitness News (@ABC7) November 9, 2022