Michigan Reform Committee Vote 7-1 In Favor Of Online Gambling Bill S 203
When it comes to the legalization of online gambling in the United States, the focus has primarily been on the states of Pennsylvania and California who were expected to be next in line to join the likes of Nevada, Delaware and New Jersey who have legalized online gambling. However online…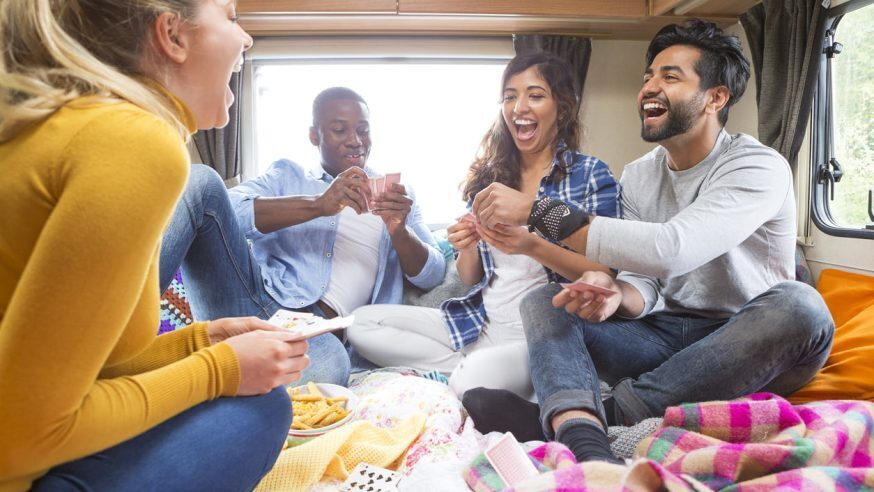 When it comes to the legalization of online gambling in the United States, the focus has primarily been on the states of Pennsylvania and California who were expected to be next in line to join the likes of Nevada, Delaware and New Jersey who have legalized online gambling. However online gambling legislation in Pennsylvania and California are yet to take place and there are now a number of other states who have started to push harder.
Michigan is one of these states who has now made progress in its attempt to get the online gambling ban lifted. On March 1, Republican State Senator Michael Kowall introduced an online gambling bill S 203 titled 'Lawful Internet Gaming Act' which looks to create a new online gambling division in the state and roll out new regulation that will govern online gambling. Bill 203 proposed that online casino operators pay an application fee of $100,000 to obtain a 5 year online casino permit. Operators who are issued with a license will thereafter have to pay $200,000 in the first year and $100,000 from the second year onwards. The state of Michigan would also impose a ten percent gaming tax on gross gaming revenues.
Meeting Participants
Bill S 203 received a 7-1 vote from the Senate Regulatory Reform Committee this week which was not a surprise as the committee was largely made up of members who had backed the bill. The committee meeting was also attended by a number of stakeholders including from organizations like the Coalition to Stop Internet Gambling, Poker Players Alliance (PPA) and PokerStars. The bill will now be sent to the full senate for review who will then decide if it will be dropped or pushed forward.
Those in favor of legalizing online gambling highlighted the key benefits that the industry would bring to the state of Michigan. The S 203 bill pointed out that the internet has become an integral part of an individual's daily life where they use it not only for business and communication purposes but also for entertainment which involves games of chance and skill. The bill also stated that there were a number of governments who had found it safe and beneficial to legalize online gambling as it not only generated millions of dollars for the state but also ensured that its citizens were protected through legalized and regulated online gambling and prevented them from being exposed to illegal online gambling websites where they can be exploited and conned.
Michigan Gaming Regulation
The bill also highlights the strict regulation that would come into play should Michigan decide to legalize online gambling. Only residents who are 21 years or more and located within the state borders would be allowed access to these online gambling websites. Online gaming operators will have to adopt robust technologies such as geo-location technology to ensure that they strictly comply with the gaming legislation and will also provide players the opportunity to self-exclude themselves from playing online should they feel that they have a problem with an online gambling addiction.
Poker Players Alliance
The executive director of the PPA, John Pappas told the committee that there were thousands of players in Michigan who were playing at unlicensed online gambling websites thereby causing the state to lose out on a significant amount of gaming revenue. Pappas appreciated Senator Kowall for his efforts to introduce online gambling in Michigan and urged legislators to not delay the legalization process any longer and cause the state to miss out on millions of dollars in revenue which could be used to fund a number of important projects in Michigan.
Opposition To Online Gambling
It is important for the land based casinos in Michigan and the tribes to back the online gambling bill, if it is to progress smoothly. The majority of casinos in the state chose not to send in any representatives to the meeting and the MGM Grand Detroit casino stated that as of now they were neutral. However the tribes made their views clear as the majority of them were not in favor of legalizing online gambling in the state while some of them chose not to voice their opinion.
The Coalition to Stop Internet Gambling which is funded by billionaire and Las Vegas Sands Chairman Sheldon Adelson continued to oppose the legalization of online gambling in Michigan. While it does not look very positive for proponents of online gambling in Michigan, they will be happy that some progress has taken place during the first quarter of this year.