MGM Resorts Expects Better Cashflow As Five Projects Get Completed In 2018
MGM Resorts is looking forward to 2018 as the company has five major projects that are expected to be completed next year. The casino operator has invested billions of dollars into these projects which are being carried out in both domestic and international locations. Once these projects are finished and…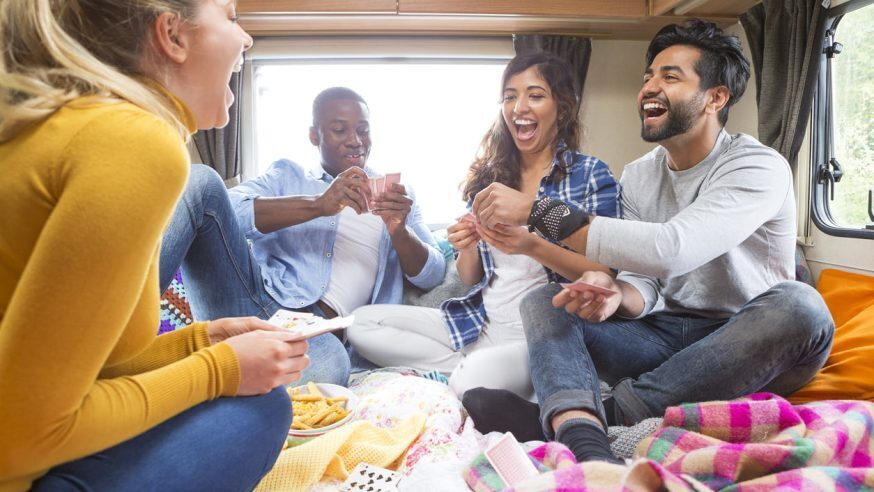 MGM Resorts is looking forward to 2018 as the company has five major projects that are expected to be completed next year. The casino operator has invested billions of dollars into these projects which are being carried out in both domestic and international locations. Once these projects are finished and opened to the public, they are expected to bring in a significant cashflow to MGM Resorts.
MGM Resorts has poured in over $8 billion during the last few years to develop new casino resorts, make upgrades to existing properties, renovate and rebrand out-dated properties in an effort to bring in new patrons and boost company revenues. The five projects have consumed more than fifty percent of the $8 billion in expenditure and MGM Resorts has high hopes of seeing a significant return on investment in the coming years.
Projects That MGM Resorts Has Invested In
MGM Cotai: MGM poured in $3.5 billion to develop its MGM Cotai casino in Macau. The Cotai district has become the spot for gaming entertainment as Sands Corp has already opened its Parisian Macao and Wynn Resorts opened Wynn Palace in 2016. MGM Cotai will be a late entrant but MGM has invested billions in the hopes that this property will be a game changer for its Macau business.
The property is expected to open towards the end of Jan 2018 in time for the popular Chinese New Year holiday. Macau's casino industry has witnessed a turnaround during the last 12 months and MGM is hoping to ride the new wave of gaming recovery.
MGM Springfield: MGM is making its entry into Massachusetts with its $950 million MGM Springfield casino resort. The property is expected to open in September 2018 and market analysts expect it to be the top casino resort in the state.
MGM National Harbor: MGM entered the established market of Maryland in December 2016, opening out its $1.4 billion MGM National Harbor casino which has already turned into a great success. The property is now the number one casino in Maryland and attracts patrons from neighbouring states as well.
Park MGM & NoMad: MGM has invested $550 million to make upgrades to the Monte Carlo casino in Las Vegas which has been around for the last 20 years. The upgrades include major makeovers and a rebranding into the Park MGM. The project is expected to be completed by the end of 2018 but MGM has confirmed that it will open the property while work goes on simultaneously.
MGM Grand Convention Expansion: MGM Resorts partnered with Unikrn to invest $130 million to expand its popular MGM Grand Convention center. The project is expected to be completed by the end of 2018.
Aria Convention Expansion: The global convention market is growing at a rapid pace and MGM has invested heavily to expand and upgrade its popular convention centers. The company has poured in $150 million to expand its Aria Convention center and the project is expected to be completed during the first quarter of 2018.
MGM Resorts has confirmed that it will not be investing heavily in the next couple of years as it looks to consolidate and give back to its shareholders. The only exception would be the Japanese market and Connecticut. Top casino operators including MGM Resorts, Las Vegas Sands Corp, Caesars and Wynn Resorts are all competing to secure a casino license for Japan. Should MGM secure a casino permit, the company is likely to spend close to $10 billion to develop an integrated resort in Japan. However this $10 billion will be pumped in only after 2020 as market analysts expect the company to shell out only $800 million by the end of 2020.
MGM has a current debt of around $12 billion based on estimates from Wall Street analysts. If the company does not invest in new projects in the next couple of years, its net debt is expected to drop to $10 billion by the end of 2019. MGM Resorts did not do as well as other casino operators in 2017. The company saw its share prices increase by 17 percent whereas Las Vegas Sands Corp saw a 32 percent increase, Boyd Gaming saw a 78 percent increase and Wynn Resorts saw a 95 percent increase.