Casino Gamblers Want the Change per Class Action Lawsuit
The trend has been a long time in the making. Casinos long ago transitioned from slot machines that receive and distribute coins to ones that take bills or tickets and produce only tickets. There were many reasons for that evolution, predominantly to make it easier for players to cash in…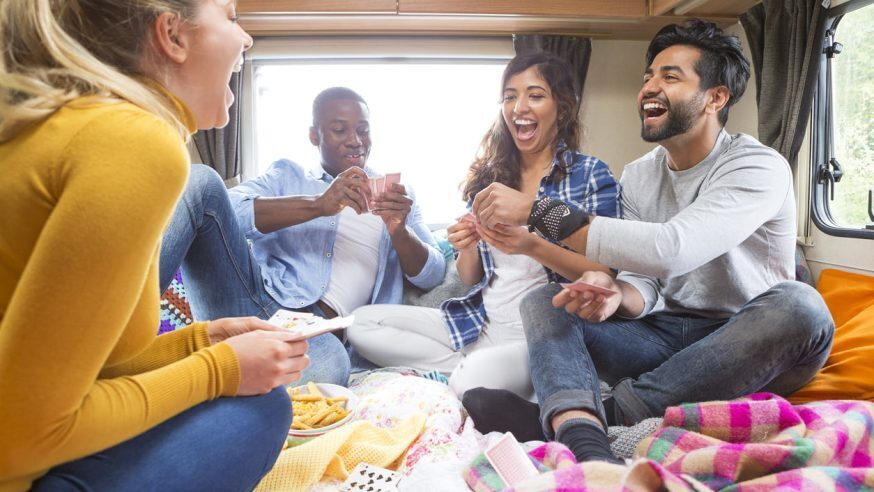 The trend has been a long time in the making.
Casinos long ago transitioned from slot machines that receive and distribute coins to ones that take bills or tickets and produce only tickets.
There were many reasons for that evolution, predominantly to make it easier for players to cash in and out without toting around buckets of coins. To cash in the new tickets, players had to become accustomed to visiting the cashier cage or the new and convenient kiosks. They inserted their tickets from the slot machines and receive the value of those tickets in cash – predominantly bills and coins just for the change.
The trend of "keeping the change" seems to be everywhere. Banks want customers to round up their purchases and put the difference into a savings account. Fast food restaurants used to simply provide donation containers into which patrons could dump their unwanted change for a particular charity, but they now ask customers if they would like to round up to donate the difference to charities. Grocery stores ask customers if they want to round up.
Recently, casinos also decided that they could do the same. When gamblers cash in their tickets at those convenient kiosks, the casino will just keep the change after it distributes bills for the majority of the tickets. Customers can get their change if they cash out their tickets with a human cashier, but they might have to wait in a line to do that.
Is that line worth $0.26?
Do you really care if the casino takes that $0.26 and donates it to a charity?
Is it even so bad if that casino keeps that $0.26 for itself?
Sure, in a world where virtual currency is a reality and many people do all of their transactions electronically, coins can be annoying.
However, those coins add up. And at least one customer has had enough.
Leane of Louisiana
Leane Scherer of New Orleans certainly had enough. She hired attorneys and filed a lawsuit in the US District Court for the Southern District of Mississippi in September.
Scherer's personal story is that she checked in to the Beau Rivage Resort and Casino – an MGM property – on June 14, 2022. She played a penny slot machine with $40, lost some, and cashed out a gaming voucher for $18.19. And when she took it to a kiosk to collect her money, the payment was $18.00, along with a TRU ticket for $0.19.
To cash the TRU ticket, Scherer had to go to the main cashier's cage to retrieve the $0.19.
The plaintiff contended, however, that there was no notice that she could cash the TRU ticket at the cage. She took the ticket with her when she left the casino, and the ticket expired 30 days later.
The lawsuit noted, "For the last few years, Defendants have essentially been keeping the change off of hundreds of thousands of gaming vouchers, essentially robbing their customers a few cents at a time, on millions of transactions."
CLASS ACTION LAWSUIT: A lawsuit alleges MGM is breaking its contract with customers when cashout kiosks don't give change https://t.co/AVzw1qDIZW #8NN

— 8 News Now (@8NewsNow) September 22, 2022
The causes of action are:
1. Breach of contract: By concealing that TRU tickets can only be cashed at the cashier cage of "donated," the casino breaches its contract with customers that they can cash out the funds remaining after playing the casino's games.
2. Conversion: By depriving customers of a way to exchange their tickets for cash, the casino took possession of customers' property.
3. Unjust enrichment: The casino is in possession of money that belongs to customers and should return it, in good conscience.
4. Quantum meruit: The casino rendered valuable materials (funds) to customers, who expected to be paid what they did not use.
All Welcome
Scherer is not the only one. In fact, many people have the same experience every day, as they lose their change to the casinos. The civil action contends that casinos conduct hundreds of thousands of transactions per day, many in this manner of rounding tickets down to the nearest dollar and keeping the change. Casinos then make millions of dollars in profits from this practice.
This is why the attorneys for Scherer have requested that the lawsuit be certified as a class action matter. The plaintiff seeks to represent "all visitors to a casino owned or operated by Defendant between September 19, 2012 and present who were deprived of their change by Defendant."