MGM CEO Makes First Public Appearance To Call On IMEX Attendees To Support Las Vegas Conventions
Las Vegas casino operators were concerned that business would take a hit after the October 1 mass shooting that resulted in 58 deaths and saw more than 500 injured. MGM Resorts International in particular would have had major concerns since the shooter Stephen Paddock stayed at the Mandalay Bay Hotel…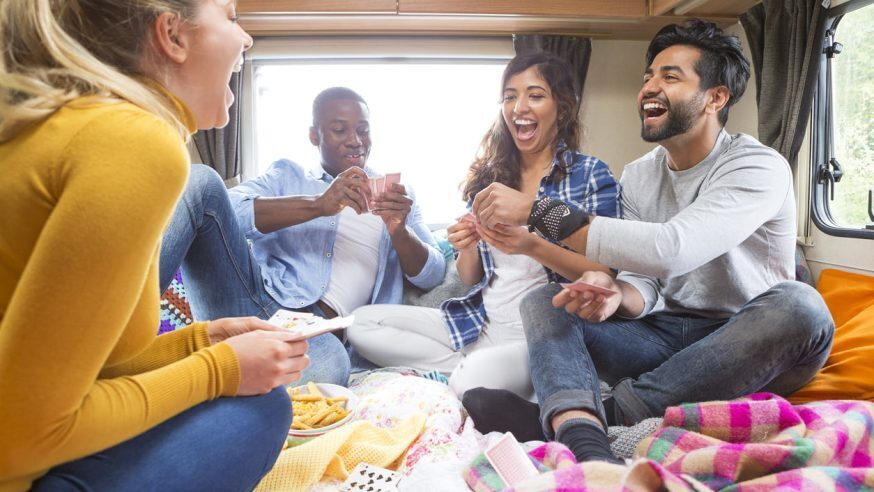 Las Vegas casino operators were concerned that business would take a hit after the October 1 mass shooting that resulted in 58 deaths and saw more than 500 injured. MGM Resorts International in particular would have had major concerns since the shooter Stephen Paddock stayed at the Mandalay Bay Hotel which is one of its properties.
MGM Resorts has not made any statement regarding the shooting or released any information as to how the 64 year old Paddock was able to sneak past hotel security and smuggle over 20 guns into his room on the 32nd floor. MGM CEO Jim Murren has also kept a low profile and stayed away from the media.
Murren Makes First Public Appearance
Murren made his first public appearance since the shooting when he attended the IMEX America convention that is currently taking place at the Sands Convention Center at the Venetian. IMEX brings together the largest gathering of convention and meeting organizers and will run till October 12. Key stakeholders from the global convention and meetings industry attend the event and Murren wanted to ask them for their support and commitment to keep coming back to Las Vegas.
It is interesting to note that a couple of weeks before the shooting, IMEX said that it would shift its annual conference over to the Mandalay Bay Convention Center from 2021. The popular IMEX conference gets around 3000 exhibitors from over 150 countries setting up stalls and showcasing their products and services and also welcomes close to 12,000 visitors each year.
MGM Invests Heavily Into Convention Space
MGM Resorts has invested heavily during the last couple of years into expanding and revamping convention and meeting space at a number of its properties. MGM pumped in $70 million to upgrade its Mandalay Bay Convention Center, invested another $130 million to expand its convention space at its flagship MGM Grand Resort and is about to invest an additional $150 million to expand meeting and convention space at the Aria.
CEO Jim Murren knows how important it is for convention and meeting organizers to keep coming back to Las Vegas. MGM Resorts could lose significant revenue if organizers decide to take their business elsewhere and Murren asked them for a show of support and commitment reminding them that thousands of Las Vegas casino employees earned their living and supported their families because of these conventions."
There were a number of key executives present during Murren's speech. Some of them in attendance included MGM Resorts Senior Vice President and Chief Sales Officer Michael Dominguez, U.S. Travel Association President Roger Dow, IMEX Group Chairman Ray Bloom and LVCVA President Rossi Ralenkotter.
Organizers Pledge Support To Las Vegas
Murren did not answer questions from reporters and quickly left after his speech but Dominguez did share some information and confirmed MGM had witnessed a few cancellations after the shooting but overall groups were still going ahead with their scheduled conventions. International Spa was one of those clients that decided to cancel their meeting.
However International Spa, American Health Care Association and Tableau have all confirmed that they will proceed with their conventions which are scheduled at the Mandalay Bay in October. The show of support will be a huge boost for the Mandalay Bay brand as well as for the city of Las Vegas.
The timing of the IMEX event comes at a critical time as the commitment from convention and meeting space organizers will help Las Vegas return to normal. In a statement, IMEX Chairman Ray Bloom said "We think it is very fitting that we should have come to Vegas this week and also extremely fitting that the entire global meeting and events industry are sharing Vegas with us all this week."
MGM Resorts has invested heavily into expanding its convention and meeting space as Murren believes that this will be the backbone for MGM going forward. The company is expected to have nearly 4 million sq feet of convention and meeting space by the start of 2019. To put that into perspective, 4 million sq feet is close to 70 football fields when combined.