Melissa Burr Leads Push For WSOP To Have More Mixed Games
The World Series of Poker (WSOP) Online Bracelet Series is on its second month and is continuing to run on GGPoker, after the first part of the festival concluded on WSOP.com on July 31. The announcement of the online series initially came as positive news, especially for players and fans…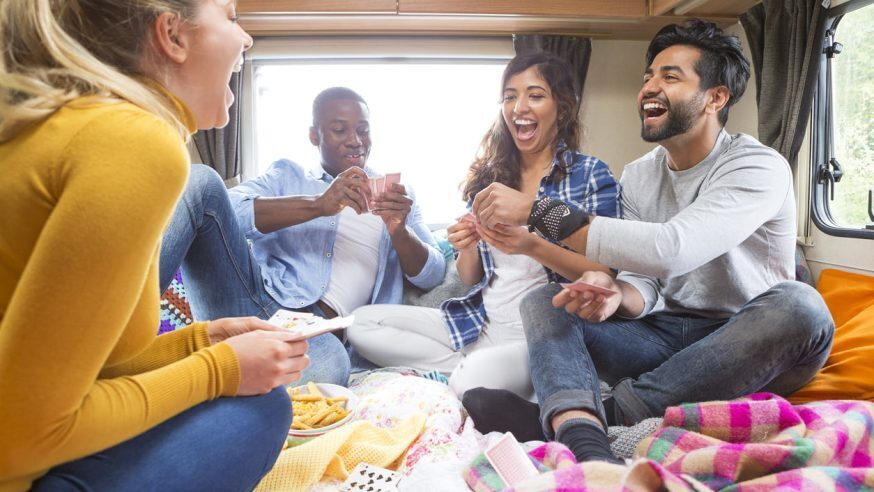 The World Series of Poker (WSOP) Online Bracelet Series is on its second month and is continuing to run on GGPoker, after the first part of the festival concluded on WSOP.com on July 31. The announcement of the online series initially came as positive news, especially for players and fans whose bracelet journey had been delayed by the COVID-19 pandemic.
The traditional live festival was postponed until fall, but organizers managed to find a way to continue the action by hosting a massive series at the virtual felts. However, when the schedule was released, not everyone was impressed, especially as the line-up of events are limited to mostly no-limit hold'em and pot-limit Omaha, with only one mixed games event being included.
Poker Pros Disappointed At Lack of Mixed Games 
While the WSOP already gave a heads-up about the limited formats owing to software issues and constraints, many think organizers could still have done a better job offering a more diverse schedule of events, despite the series being held online. Among the poker pros raising concerns over the apparent omission of mixed games in this year's Online Bracelet Series is Melissa Burr.
The American poker pro, who has more than $300,000 in total live earnings, thinks the WSOP shouldn't underestimate the importance of mixed games, even though the format usually does not come with huge prizes, compared with the traditional NLH and PLO. Burr lamented WSOP's failure to offer players the opportunity to compete and hone their skills in other disciplines apart from the traditional formats.
Burr penned an open letter to the WSOP, laying out the long-term benefits that players can enjoy if they are more exposed to mixed games. She said organizers should take this into account when drafting schedules for future festivals.
Mix Games Help in Player Development
To become successful, it's always best to not put all your eggs in one basket. Similarly in poker, players don't need to limit themselves in one discipline. According to Burr, poker is naturally an evolving game that requires players to be flexible in what they know. If NLH is currently the most popular format, it will only be a matter of time before it gets replaced by a new format or variant.
This means players must learn new games every now and then and not stick to just one format. When they expand their skills, they're also opening themselves up for more opportunities and new perspective on poker. Burr believes mix games will players that needed life skill to stay afloat and face future challenges.
Mixed Games Improve Instincts
Another benefit that players can get when exposing themselves to mixed-games formats is developing reliable poker instincts that will enable them to make the right decisions even without the help of charts and solvers.
If players get to try their hands at different formats, they prevent themselves from being stuck on a monotonous game play, which in turn makes them flexible and well-rounded. Playing mixed games develops poker intuition, which essential as the games become more complex.
Mixed Games Help In Character Building
Playing mixed games requires a great deal of character and fortitude as it becomes a gamble when you get into the real battle. Unlike other formats, there are no stake categories involved like small stakes or mid-stakes, the player just have to be willing to take risks.  While these type of format is usually common in live settings, organizers can actually promote mixed games online so online poker players will also get the opportunity learn and master the game.
Burr said the WSOP is very well in a position to allow players to be more exposed to this exciting format by including it in their tournament schedules. She said if the company wanted to become the top online poker site, it should consider offering more mixed games, just like what the other poker rooms are doing. If they do that, it will be a win-win situation for both the brand and the players.