Matt Savage: How a Life of Calculated Risks Led to a Poker Legacy
Matt Savage started his career in poker in 1992, a career that almost didn't happen because the casino manager told him, "You don't belong in this business." I discovered this when I began looking at his list of accomplishments and talking to Savage himself. The World Series of Poker recently…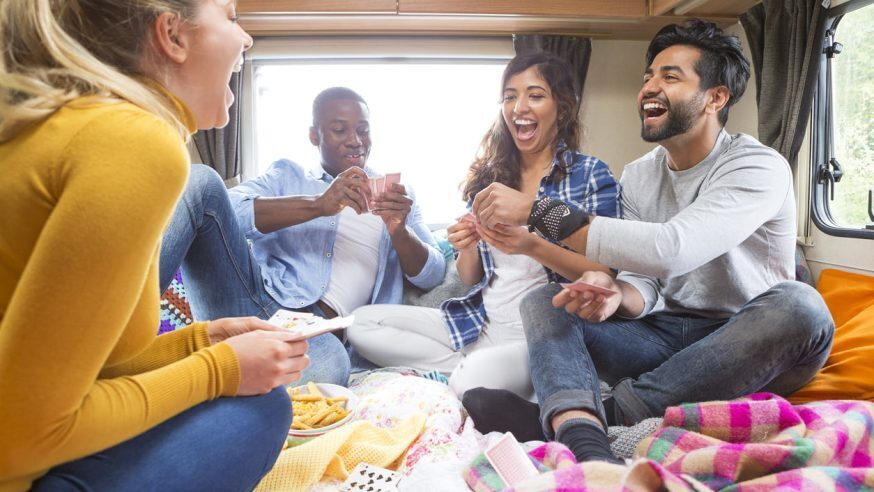 Matt Savage started his career in poker in 1992, a career that almost didn't happen because the casino manager told him, "You don't belong in this business."
I discovered this when I began looking at his list of accomplishments and talking to Savage himself.
The World Series of Poker recently opened its public nomination process again for the Poker Hall of Fame, and I was sure that Savage would make the list of nominees again. He had been nominated six of the past seven years, and he came close with final votes more than once, but he has yet to find a place in the Hall of Fame.
Most potential HOF nominees are relatively simple to research, at least regarding their poker tournament accomplishments. And their participation in cash games, especially at the highest stakes, is often public knowledge.
Someone like Savage is different. Sure, he has some tournament results on his Hendon Mob page. He won a few tournaments through the years, final tabled more than a few – fifth place in the 2009 WSOP Stud Hi-Lo bracelet event stood out. But Savage is one of the HOF nominees chosen for his overall contributions to the game.
To be precise, the Hall of Fame criteria states that non-players must have "contributed to the overall growth and success of the game of poker, with indelible positive and lasting results."
I knew of some of his accomplishments in poker, but once I started creating a list, I knew there was more to the story than I had known, more than most people probably know.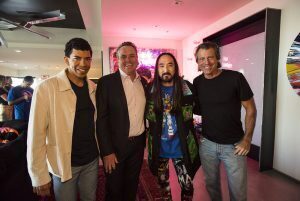 Running the Bay Area
Born and raised in San Jose, California, Matt Savage was a baby of the Bay Area. He was driven, even as a teenager. His desire to work met with his natural competitive spirit easily when he worked at a bowling complex in his teenage years. He practiced and set out on a path to become a professional bowler.
The only thing that eclipsed that bowling urge was his walk into a poker room. Card rooms were (and still are) legal in California, and Savage tried his hand at playing. While he had a knack for the cards, he wasn't the winning player he hoped he would be. So, in the early 1990s, he got a job at Garden City Casino, starting as a chip runner.
That drive to do more and increase his income convinced Savage to learn to deal poker. He then obtained employment as a dealer at Bay 101 in 1994. While he loved working with people and working at the tables, carpal tunnel syndrome stood in the way. His hands began to ache, and he knew that his dealing days were limited.
Still at Bay 101, Savage soaked up everything there had been to learn about poker and running the poker room. So, when the tournament director there went on vacation, Savage requested to stand in. He quickly moved from floor person to assistant tournament director and then took a position as the TD at Lucky Chances Casino, another Bay Area cardroom.
That was only in 1998, not too many years after he walked into his first card room.
Savage's mind was always racing, though. He was always thinking of ways to make things better, to improve the game for players and make poker rooms run more smoothly.
Running an Association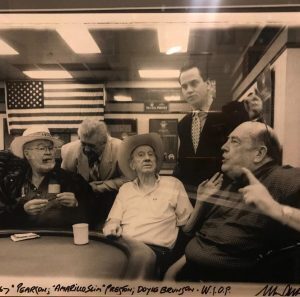 He had only been a tournament director for a few years when he went to the World Series of Poker in 2001 with an idea. He spoke to Ben Thompson, WSOP Tournament Director, and his son Robert, who also worked for the WSOP, about creating an association for tournament directors, one that could come together and start to standardize some tournament rules.
The Thompsons laughed at the young Savage, full of ideas.
People had thought of it before. It wasn't going to happen. Coordinate tournament directors all over the United States – much less the world – and create standardized rules upon which they all agree? Ha. Ha.
Not one to be discouraged, though, Savage went back to the Bay Area and continued researching the idea while working as the Lucky Chances TD.
Later that year, he attended the World Poker Industry Conference (WPIC) in 2001. Considering Linda Johnson was one of its organizers, Savage took the opportunity to meet with her and Jan Fisher, as well as one of the leading TDs of the era, Dave Lamb. The four of them agreed to launch the Tournament Directors Association, a nonprofit group aimed at working with poker tournament directors – and poker room managers and dealers and players – to develop a uniform set of rules for tournaments worldwide.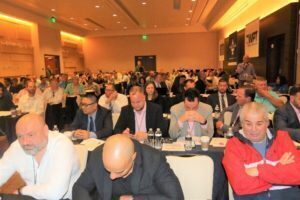 Those first four members of the TDA Board of Directors organized the first TDA Summit at the end of the WPIC, albeit rather informally with a couple dozen tournament directors and industry people. They set a few rules and encouraged TDs to spread the word and adopt the new standards.
Over the years, the TDA summits grew quickly. By 2009, they held the fourth TDA Summit in Las Vegas with more than 125 members from 22 different countries. That was only the attendance, as the TDA itself had already grown to include about 1,300 members of the poker tournament industry in 39 countries.
Today, the TDA consists of more than 3,000 tournament staff members in 63 countries and nations around the world.
Running the World Poker…
After the World Series of Poker saw the popularity of the TDA, Poker Hall of Famer Tom McEvoy ensured that the WSOP hired Savage as a Tournament Director in 2002. He held that position for a few years, but he and the WSOP parted ways after the 2004 World Series.
Savage needed more freedom. He was not only running the TDA but was launching his own company called Savage Tournaments. This was a way to provide cardrooms with qualified tournament directors, floor staff and dealers for special events. He could also help poker rooms with sponsorships, obtaining necessary equipment, and working with television companies and media.
There was also a startup company that caught his eye called the World Poker Tour. With friends Johnson and Mike Sexton helping get the new tournament television show off the ground, Savage worked to partner some of his favorite casinos with the WPT. He coordinated Lucky Chances to be a part of the World Poker Tour's first season and set up Bay 101 to become a long-term partner starting with the WPT's second season.
Savage and the World Poker Tour formed a business relationship that only grew over the years. He ran a number of tournaments that hosted WPT Main Events, from the PartyPoker Million aboard a cruise ship to the Aruba Poker Classic at a seaside resort.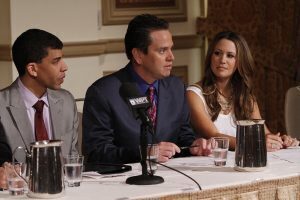 It was no surprise, then, that the WPT officially hired Savage in 2012 as Executive Tour Director. He has served in that role for more than a decade. While he doesn't physically direct tournaments much anymore (due to Covid-19 prompting Commerce Casino to reduce its tournament footprint and Bay 101 to cancel tournaments altogether), he remains a key liaison between casino partners and the World Poker Tour because of his longstanding relationships with casinos across the globe. But he's not above the nitty-gritty details, as he still works with those casinos to help set structures and schedules. He also travels to many of the Main Tour and WPT Prime stops to ensure smooth operations on the tournament floor and handle "talent" duties.
Running the Firsts
As evidenced by Savage's TDA ideas, he has always had a knack for looking deeper than most into the industry. When a person lives and breathes poker, he can soak up everything he sees and hears from staff and players around him. By channeling that into action, he can promote change.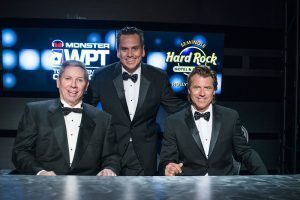 Some of his innovations have changed poker in ways that today's players don't realize. Some of his work in poker was news to me as well, only coming to my attention with this article's research and talks with Savage.
Many tournament structure improvements through the years happened at his hands. He was the first to implement 60-minute, 75-minute, and 90-minute levels at the WSOP to create deeper play "when it matters most," he explained.
He introduced late registration for tournaments and encouraged multiple starting days for tournaments like the Main Event. Savage started paying out more players and incorporating flatter payout scales.
Of course, Savage famously introduced reentry tournaments as alternatives to rebuys. His original idea was to encourage reentries on subsequent days, with each flight of a tournament offering players a new start. Many casinos took that to a new – and sometimes over-the-top – level with unlimited and consecutive reentries. Though he has tried to discourage that on a wider scale, he still believes that the original reentry concept was beneficial for players and card rooms alike.
Savage introduced concepts like the All-in or Fold tournaments, escalator structures, Ironman tournaments, and the Bay 101 Shooting Star bounty tournament, the latter which ran since 1996.
Through the Mansion Poker Dome concept, he helped develop an entire television idea around speed poker, not knowing then that the pace of play would later become a major area of concern in the game.
Even in the arena of projecting poker to the masses, Savage was one of the first commentators to work with Fox Sports Net in the early 2000s to help produce episodes of poker during the online and then-ongoing poker boom. He also did some commentary in the early days, though he admits now that wasn't his strength.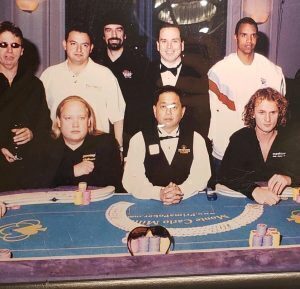 Always with the goal of expanding poker globally, he traveled the world with Fox Sports Net to make sure television featured the stars of the game, many that remain known to this day. He convinced the Monte Carlo Casino to embrace televised poker tournaments, even meeting with the Monaco gaming regulator to demonstrate how the game's integrity is maintained throughout broadcasting. He also attended the Aussie Millions, bringing them the 6-max-at-36 format while doing in-house commentary.
Savage also worked with Elton Tsang in Macau to convince the gaming regulators there to allow tournaments in their casinos. Explaining TDA rules in detail and ensuring the games would be regulatable, he set the stage for the Asian Poker Tour to rise. And PokerStars then went in and begin running events in Macau.
One of the first people to consider live reporting from a cell phone, Savage embraced live reporting tools and their evolution over time. He and Rob Perelman implemented livestreaming of poker games and tournaments whenever possible.
Alongside Tom McEvoy, he worked to rid poker tables and tournament areas of smoking, first at the World Series of Poker and then beyond. Savage also credits Casey Kastle and others for fighting for years to get smoking out of the game.
In the same vein, Savage has long advocated for the respectful treatment of dealers and female players in his poker rooms. He has enforced a no-tolerance policy for abuse since 1998.
Through the years, he has participated in more than 400 episodes of televised poker and worked in 27 countries.
Still in the Game
These days, people may not see Matt Savage physically zooming between tournament tables and announcing level changes. But his presence is in many places at once.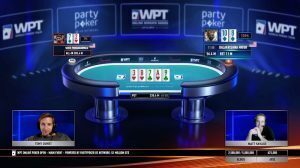 He still serves as Executive Tournament Director for the World Poker Tour, handles livestreaming for ClubWPT, and commentates on multiple online tournaments with Tony Dunst and other pros. He also recently took on a position as the Head of Gaming and Poker for The Sporting News, with the goal of incorporating poker reporting into mainstream sports outlets.
Over time, Savage has transitioned to more behind-the-scenes roles. His time is often best utilized to make deals, help with tournament structures and series schedules, or advise casinos and card rooms.
There is still little downtime for the man who spreads himself thin.
He still receives multiple requests daily – more so during the summer months – for tournament advice and rulings. Years ago, he spent time on poker forums and social media, answering questions and working players through situations and proper rulings per TDA rules. In recent years, it has become commonplace to receive personal texts at all hours of the day and night. From players in large tournament series to small card rooms, from Macau to private games in Hollywood, people want the Savage ruling to settle disputes.
All the while, Savage is busy organizing the 2022 TDA Summit and working to incorporate sponsors so there can be refreshments and snacks. (It will be at the Aria in Las Vegas July 1-2, and all TDA members are welcome to participate. There are also other ways to submit questions or topics for discussion, via the TDA website.)
When possible, Savage participates in charity tournaments, whether as a player or tournament director or emcee.
Still Building a Legacy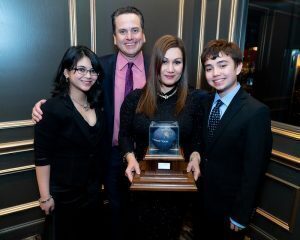 Often, people talk of a legacy as something they leave behind, something they consider near the end of life. It can be an uncomfortable topic before then.
I asked Savage about his legacy. It is top of mind, especially at this time of the year, as voting recently opened for the annual public input for Poker Hall of Fame nominees. While recognition is important to anyone in his or her career, Savage looks at it a bit differently. His first words took him to his family.
"I think a lot about the sacrifices I've made for my family. If I can't be proud of my career, then what was it for? I want my family to be proud. I want the poker industry to be better because of my contributions. I want my work to mean something."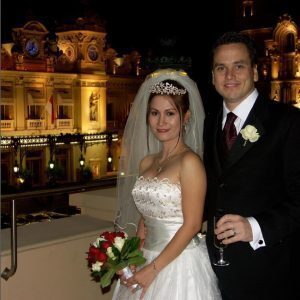 Savage's work and family have always been intertwined. He met his wife, Maryann, in poker, even proposing to her at the 2004 WSOP Main Event final table. She and their children have lived the poker life alongside him. They travel with him when possible but enjoy his time at home, too. During the pandemic, he worked from home more than ever and built even closer relationships with his family.
For him, all of this is about them. Savage can't have a conversation without mentioning his family. He notes how fortunate he is to have them and how much they inspired his work through the years.
Savage is also proud of his own career as it stands on its own. He took risks. He gambled. And all of it came from a passion for the game, for the people in the game, for his friends and family.
"The passion stems from the people. It's always been important to meet as many people as I can from all walks of life. It's a part of the game, a part of the traveling. And I'd like to think that, in the end, I have had a positive impact on them and the game."