Mandalay Bay Victims Prefer To File Lawsuits In California To Get a Fair Hearing Against MGM Resorts
More than a month has passed since the deadliest shooting on U.S soil took place on October 1 massacre in Las Vegas, Nevada after Stephen Paddock opened fire from the MGM Resorts owned Mandalay Bay Hotel and killed 58 concertgoers and injuring over 500 people who were attending the Route…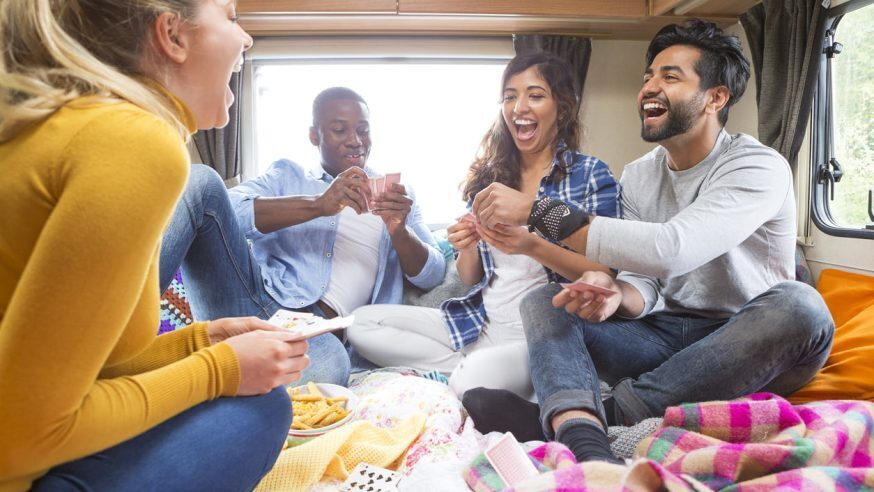 More than a month has passed since the deadliest shooting on U.S soil took place on October 1 massacre in Las Vegas, Nevada after Stephen Paddock opened fire from the MGM Resorts owned Mandalay Bay Hotel and killed 58 concertgoers and injuring over 500 people who were attending the Route 91 Harvest Festival organized by Live Nation. Now over 450 victims have filed multiple lawsuits seeking damages from Live Nation and the Mandalay Bay Resort and Casino.
Lawsuits: Overview
The lawsuits that were filed earlier this week have named Mandalay Bay and MGM Resorts International as the defendants. MGM Resorts International has been pulled in to this as the fairgrounds used for Route 91 are also owned by an MGM subsidiary. The lawsuits also named Live Nation- the festival promoter and Stephen Paddock's estate as defendants. Live Nation is based in Beverly Hills, California and focuses on promoting entertainment shows and concerts across the world.
Mandalay Bay has been accused of breaching its duty of reasonable care. The authorities at the hotel failed to notice Paddock stashing guns in his room at the hotel. They also did not call the police immediately after Paddock shot Jesus Campo, a security guard which gave him additional time to prepare his attack against 22 thousand concertgoers. The lawsuits allege that Route 91 did not have sufficient exits and trained staff. It was mainly due to these reasons and the lack of preparation that resulted in the large number of casualties.
A number of these lawsuits were filed in California because a number of the victims reside in California but also because their legal counsel encouraged them to file in California and not Nevada because they wanted to be sure that the courts were not influenced by the clout of MGM Resorts International.
Most of the complainants were concertgoers but there were a few security guards who also signed up to pursue legal action against the Mandalay Bay and Live Nation.  Apart from the bullets that caused harm, there were also many who were trampled during the mass attack and over 100 were seriously injured. There were also reports that over 250 people were battling post-traumatic stress disorder and a large number of the victims receiving treatment were not in a financial position to take care of their medical expenses.
Lawsuits involving mass shootings usually tend to go after gun manufacturers and ammunition dealers but the lawsuits filed regarding the Mandalay Bay shooting has placed the emphasis on MGM Resorts and Live Nation for failing to have proper security protocol and emergency evacuation procedures in place.
MGM Resorts: Response
While MGM Resorts International is empathetic about the entire incident they are not surprised by the number of lawsuits being filed. The company issued a statement condemning the incident and also stated they will respond to victims through a legal channel that is most appropriate given the situation. MGM Resorts received a lot of criticism in the last couple of weeks for being tight lipped about the shooting and not releasing any information. Chad Pinkerton, who is one of the lawyers representing the victims, believes MGM Resorts kept a low profile deliberately.
In a statement, Pinkerton said "My instinct tells me that's going to be because they wanted to control the environment and message before the public and media was involved. Certainly they didn't know they were going to have an evil act such as this, but they could have anticipated it, they could have foreseen it."
There continues to be a lot of confusion and speculation regarding the Mandalay Bay shooting as there are many questions that remain unanswered. To add to the drama, media houses were unable to get hold of security guard Jesus Campo who was the first person that Paddock shot at the Mandalay Bay. Campo was scheduled to meet with media and give his version of what happened but suddenly disappeared and remained tight lipped over the incident.
While conspiracy theories float around and some suggest that Paddock was part of ISIS, it is highly unlikely that we will be able to know for certain what exactly happened and why. However the victims want to make sure that they are compensated and MGM Resorts is held responsible for not doing enough to protect and safeguard them.