Macau's Melco And Wynn Casino Resorts Are Favoured By VIP Gamblers
Macau is the biggest gambling hub in the world and home to some of the world's best casinos. All of the top casino operators in the world have a stake in Macau's gaming industry as they look to target the lucrative VIP gaming segment in the region. Recent stats show…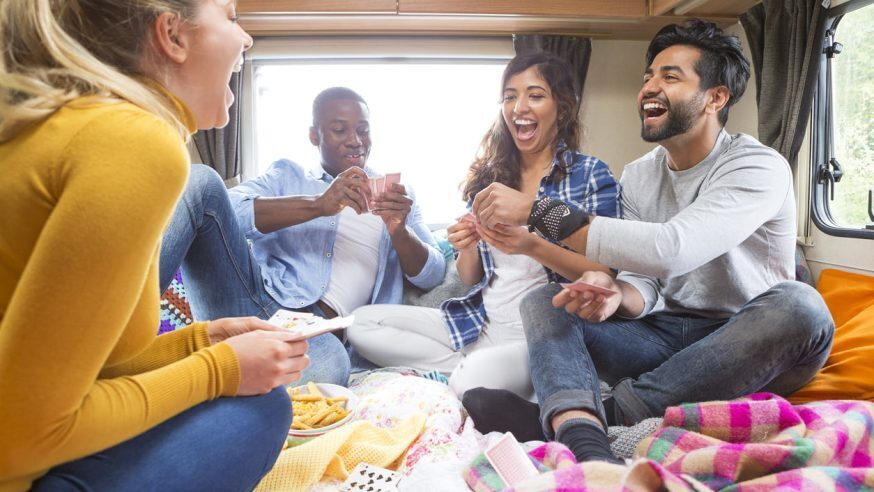 Macau is the biggest gambling hub in the world and home to some of the world's best casinos. All of the top casino operators in the world have a stake in Macau's gaming industry as they look to target the lucrative VIP gaming segment in the region. Recent stats show that VIP gamblers and high-rollers have shown a preference to playing at  properties operated by Wynn Macau and Melco Resorts and Entertainment.
 VIP Segment Starting To Thrive Again
 The anti-corruption crackdown launched by Beijing in 2014 resulted in a collapse of Macau's VIP gaming segment as the high-rollers did not want to take a chance of playing in Macau and being pulled up by the authorities. The fettered out in August 2016 and Macau's VIP segment began a slow recovery. Things have improved a lot since then and based on recent data by the Gaming Inspection and Coordination Bureau (DICJ), first-quarter aggregate VIP GGR for 2018 was nearly MOP42.96 billion (US$5.31 billion) compared to MOP35.49 billion in the same quarter in 2017.
Investment bank Sanford Bernstein said that the return of VIP gamblers could be partially credited to the continuous improvement of China's overall economic profile and the recovery of the VIP junket system that was tainted by multiple high-profile thefts in 2014. Because of the continuous growth of the VIP sector, Sanford said in a separate note that it's raising its 2018 GGR year-on-year predictions for Macau from 11 percent to 14 percent overall. They are also expecting the VIP gaming segment to grow at least 12 percent.
In a statement, Sanford analysts Vitaly Umansky, Zhen Gong, and Cathy Huang said, "Into mid-May, Macau has continued to surprise on the upside this year. The resilient strength in VIP has continued to surprise, but we are expecting a deceleration in VIP growth as we move into the latter part of 2018 (partly on more difficult comps)."
Melco And Wynn Casino Resorts
According to a study made by Sanford Bernstein titled "Link to our China Consumer: Where to Play, How to Win…Premium Is the New Mainstream," higher-end customers and punters are choosing to stay and play in Melco and Wynn properties in Macau. In the same way, lower-end customers tend to stay away from properties operated by these companies.
The study analysed 23 consumer stocks that were identified in the premium portfolio of Asian markets and found that Melco Resorts and Wynn Macau both held the biggest percentages when it comes to respondents that were earning greater than CNY15,000 on a monthly basis.
A look at the average Chinese customer at a casino in Macau would show that punters tend to be male, around 36 years old, lives in Tier 1 or Tier 2 centers in China (these are economically developed cities such as Beijing, Tianjin, Shanghai, and Guangzhou), and earns  CNY19,000 per month.
The study also found that Melco Resorts tend to attract the younger segment. Those aged 21 to 29 make up 38 percent of Melco's patrons. Wynn Macau, on the other hand, is the favourite of older punters, and those aged 40 years and above make up at least 58 percent of the Wynn market.
It is interesting to note that Melco and Wynn's customer profiles do not match the customer profiles of Macau's premium players. Premium players tend to be aged 35 to 44 and earn more than CNY25,000 per month. At the moment there are around 3 million premium players and this segment is expected to grow to around 190 million in the next years.
Melco Customizing Offerings To VIP Clientele
Melco is responding to the interest shown by its VIP clientele by creating more high-end offerings for them. The newest Morpheus hotel that will be housed inside the City of Dreams complex is set to open in June and will become Melco Resorts' newest flagship luxury hotel.
The Morpheus hotel will house 770 rooms, six duplex villas, and three pool villas for those who want to level up their stay at the City of Dreams. The unique architectural design of the hotel screams luxury, and is designed by the late Dame Zaha Hadid.
These luxurious new offerings will make Melco more attractive to the older premium segment, which Sanford Bernstein suggests operators should be working to attract if they want to grab a share of the bigger premium market in the next three years.