Local Amateur Appears on TV Playing with Poker Pros
Gene Drubetskoy, a 33-year-old amateur poker player from Reisterstown, responded to a casting call for a new television show, called Poker Night in America, which is trying to rejuvenate cash poker game TV shows in the US. Drubetskoy works as a mortgage consultant. The producers of Poker…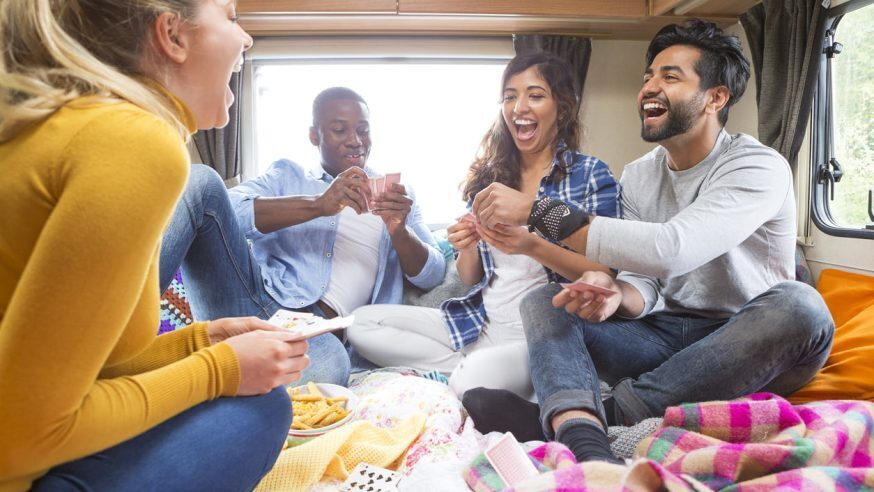 Gene Drubetskoy, a 33-year-old amateur poker player from Reisterstown, responded to a casting call for a new television show, called Poker Night in America, which is trying to rejuvenate cash poker game TV shows in the US. Drubetskoy works as a mortgage consultant.
The producers of Poker Night in America had invited poker pros from different parts of North America to take part in cash poker games, which were scheduled to be held at the Maryland Live poker room. They then introduced a local amateur into the field to make the show more interesting than ever. Nolan Dalla, the creative director of Poker Night in America, said: "We bring the stars, but we want to make new stars, too. This is a dream, to play among the best and be seen on television. We're serious about giving new talent a chance."
Click Here For Sites Still Accepting USA Player
Drubetskoy was among the three amateur poker players who were selected to take part in the first session. The Poker Night in America crew planned to film two days at the Maryland Live poker room late in March. This was how Drubetskoy got the opportunity to appear on TV playing poker at stakes he had never played before. The game had a minimum buy-in of $5k and the stakes were $50 and $25.
The amateur, who is regular recreational player at the Maryland Live poker room, said: "It's like just another day at the office. There isn't much difference; it's just poker." The game was played at the Rams Head Center Stage, which was converted into a poker room with one table for the shooting. Players stood the chance of winning up to $68,500 in the game, and Drubetskoy found himself playing with nine poker stars, who had won a total of nine World Series of Poker (WSOP) gold bracelets.
Drubetskoy said: "It's my dream to have an opportunity to play with these guys and sit with the best. I mean, it's like if you play a sport, you always wonder if you are good enough to be one of the best and play with the pros."
While he did not desire to become a pro, he very much wanted to match skills with them. Some of the pros were Gavin Smith, Matt Glantz, and Greg Merson. Drubetskoy adopted a simple style of play, folding more than playing. He began winning medium pots without being aggressive, but it remains to be seen if he would win.