Lena Evans and Others to Appeal PayPal Arbitration Ruling
Original Poker Connection The original poker connection to this case was Chris Moneymaker. As a private citizen and fan of fantasy football, he and some friends coordinated a fantasy football league. As a group, they put a little more than $12K into Moneymaker's PayPal account as a hold during the…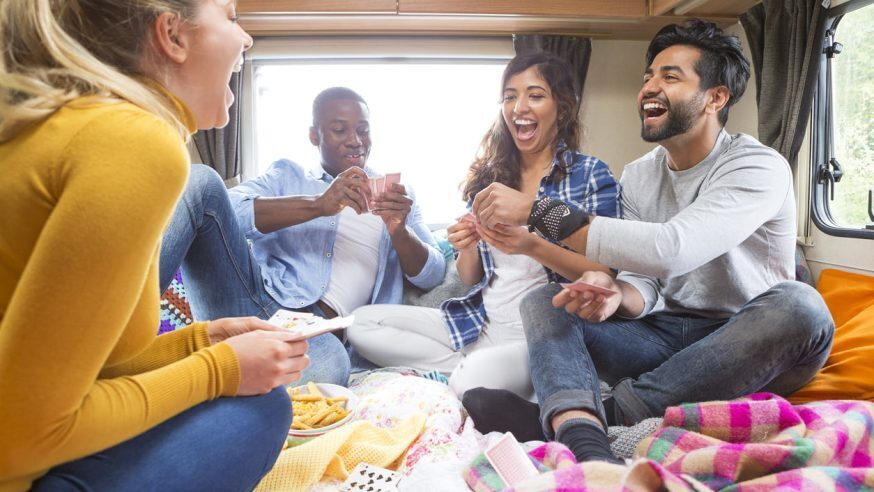 Original Poker Connection
The original poker connection to this case was Chris Moneymaker.
As a private citizen and fan of fantasy football, he and some friends coordinated a fantasy football league. As a group, they put a little more than $12K into Moneymaker's PayPal account as a hold during the 2020 NFL season.
In November 2020, PayPal froze Moneymaker's account. They said it potential violated their terms of service, and they planned to do an investigation.
In April 2021, PayPal informed Moneymaker that he did, in fact, violate their terms by gambling. They provided no other information or the results of their investigation, only a notice that they seized the money – all $12,228.55 of the fantasy football money.
Moneymaker attempted to talk to someone at PayPal to no avail. So, he contacted an attorney, Eric Bensamochan, a Beverly Hills attorney who had a fondness for poker. He also represented Todd Witteles in a case against Mike Postle, which they won.
Bensamochan looked into the case and found that PayPal regularly conducts supposed investigations and seizes funds. The company points to the terms of service and claims a violation that allows for the confiscation of money in PayPal accounts. Bensamochan and Moneymaker put out a public notice on social media, asking to talk to anyone who had a similar experience with PayPal for any reason.
As the calls began rolling in, PayPal suddenly and without explanation refunded Moneymaker's funds, calling it a "refund of AUP violations." (AUP is the company's Acceptable Use Policy.)
Passing the Baton
Moneymaker no longer had a case, as his money was returned, though he wanted to stay involved. "It's about the principal of stealing other people's money and hiding behind thousands of words of legal mumbo jumbo that no one reads," he said at the time.
2/3 I guess @paypal chickened out and gave me my money back when they heard about the lawsuit and backlash. Unfortunately, for @paypal I have been contact by over 50 people that you have done this too. The lawsuit I am filing will continue!! pic.twitter.com/wUYOzsVyRy

— Chris Moneymaker ⭕ (@CMONEYMAKER) June 16, 2021
Meanwhile, Bensamochan had received so many calls that he had to hire more staff to handle the responses. Bensamochan's law firm had the pieces of a class action lawsuit coming together. By the end of 2021, he had three primary cases upon which to base the class action. They partnered with Schreiber & Schreiber and filed a class action complaint in the US District Court of the Northern District of California.
That case, filed on January 13, 2022, showed plaintiffs as Lena Evans, Roni Shemtov, and Shbadan Akylbekov, "individually and on behalf of all others similarly situated." The defendants were PayPal and "Does 1-25, inclusive."
The complaints were listed in the original filing as follows:
Conversion
Civil RICO
Violation of the Electronic Funds Transfer Act
Breach of written contract
Breach of fiduciary duty
Violation of California Business & Professions Code
Unjust enrichment
Declaratory relief
Accounting
The filing demanded a jury trial to examine "PayPal's inequitable and unconscionable conduct."
PalPay seized funds from all plaintiffs' accounts "without cause and without any fair or due process." The company never informed them of the reasons for the seizures but did suggest that the customers would "have to get a subpoena" to find out why it happened.
The plaintiffs challenged PayPal's Acceptable Use Policy, their application of it and some of its clauses, and the overall unlawful business practices using that policy as a defense.
PLON Poker Connection
Some may recognize Lena Evans, the lead plaintiff in the case. She is a longtime member of the poker community and founder of Poker League of Nations (PLON). She founded the nonprofit group in 2017 to encourage the participation of more women in poker, to promote poker as a game that welcomes everyone. Evans had other businesses as well. She had used PayPal for more than 22 years.
PayPal seized her funds in November 2020. The money in the account was from the retail business end of PLON. PayPal held the funds and did not contact Evans again until May 2021, at which time they told her they confiscated the funds in the amount of $26,984 due to her violation of their terms of service. They provided no further information, and Evans was unable to contact anyone at the company to discuss the matter further.
The other two named plaintiffs had similar experiences with different businesses. Roni Shemtov sold yoga clothing on Ebay. PayPal seized $10K from her account in 2017 and another $32K in 2019. And Shbadan Akylbelkov and his wife used an account under their business name Azyk Logistics. PayPal seized more than $172K from that account.
If #PayPal has taken money from you and put you in a financially compromised situation, please reach out to us.

We want to hear your stories of how PayPal taking money has caused issues for you and/or your family.

Feel free to DM us or email us at christian@eblawfirm.us

— Eric Bensamochan (@BensamochanFirm) April 8, 2022
Initial Filings
After the plaintiffs' attorneys filed the case, the San Jose Division of the US District Court of Northern California assigned the case to the Honorable Susan van Keulen, though it was later reassigned twice, finally to the Honorable Beth Labson Freeman, who presided over the case.
PayPal filed its first official motion in March 2022. It was a memorandum in support of its motion to compel arbitration. It was an expected move that PayPal point to the arbitration clause in its terms of service under the rules of the American Arbitration Association and pursuant to the Federal Arbitration Act.
"Plaintiffs have failed to initiate arbitrations of their disputes in violation of the UA (PayPal User Agreement) and refused PayPal's demand that these claims be brought in arbitration."
The plaintiffs' law firms asserted, in part, that the arbitration clause in the PayPal User Agreement is "unenforceable based on unconscionability." They claimed that the seizure of funds is unlawful and the arbitration clause itself violates the anti-class action provision in California law, not to mention that arbitration fees are exorbitant and exceed the cost of litigation. In fact, they claimed that the entire user agreement was "illusory" and, thusly, void.
Initial Ruling
Judge Freeman issued her ruling on June 2. She granted PayPal's motion to compel arbitration and dismissed the case without prejudice.
She based her decision on the Federal Arbitration Act (FAA) and the interpretation of it that California laws do not allow for private injunctive relief because PayPal is incorporated in Delaware. From that, she ruled:
The FAA does cover this dispute, as it is a dispute or claim between the plaintiffs and PayPal that includes both federal and state statutory claims and common law claims. Plaintiffs signed the agreement with said clause upon opening their PayPal accounts.
The plaintiffs have not shown that the arbitration agreement is "procedurally unconscionable" because there was an opt-out provision but the plaintiffs plainly agreed to it.
The plaintiffs failed to show "substantive unconscionability" and that the agreement to arbitrate is "valid and enforceable."
Appeal Imminent
Bensamochan told us that his clients will appeal to the Ninth Circuit by the deadline of July 2.
He plans to cite a recent SCOTUS ruling and bill signed into law by President Joe Biden.
The Supreme Court of the United States ruling is very recent. The case of Southwest Airlines v Latrice Saxon produced a unanimous decision from the Supreme Court in favor of Saxon. She was a baggage-handling supervisor who made a bid for overtime pay but did not feel it should be required to do so through arbitration. SCOTUS agreed with her, saying that a 1925 federal law forcing arbitration did not apply to this case because the employee was exempted based on workers being engaged in foreign or interstate commerce.
President Biden signed a bill into law in March of this year that banned arbitration agreements for claims pertaining to sexual harassment and sexual assault. While this is not as close of a precedent for the PayPal case, it does open the door for reconsideration of mandatory arbitration to give complainants more control over the way their disputes are heard.
"We're not down for the count," Bensamochan told us. "There will be an appeal."
UPDATE:

The courts have granted PayPal's motion to compel us to arbitration.

What this means for us and you (our clients) is specified in the link below.

We will continue to update you on the case via the website and social media.https://t.co/iDsSl8g2xx

— Eric Bensamochan (@BensamochanFirm) June 3, 2022