Leigh Wiltshire Wins Sky Poker UK 6-Max Poker Event
Professional poker player Leigh Wiltshire has become the champion of the Main Event of the Sky Poker UK 2014 Six Max Poker Championships after beating a player field of 500. The poker tournament, which lasted for five days, offered a first-place prize of $184,604. The Welsh poker player…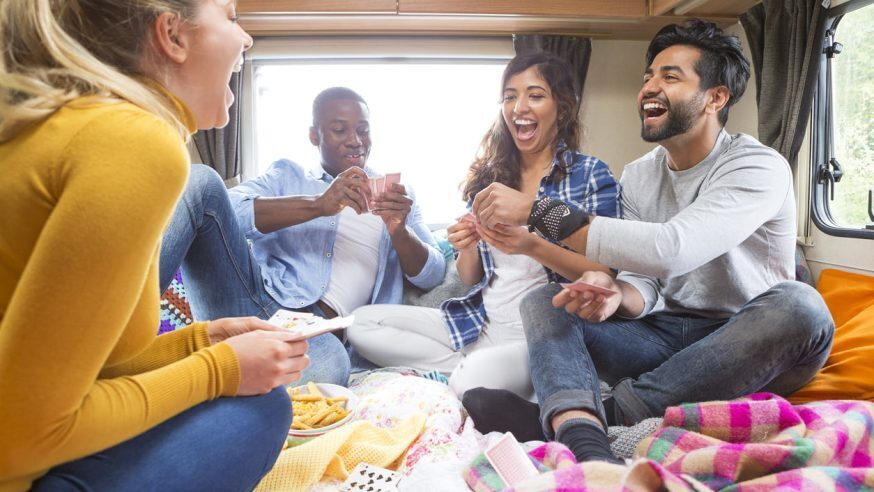 Professional poker player Leigh Wiltshire has become the champion of the Main Event of the Sky Poker UK 2014 Six Max Poker Championships after beating a player field of 500. The poker tournament, which lasted for five days, offered a first-place prize of $184,604.
The Welsh poker player now has a total of $203,774 in live poker tournament winnings. Delighted with his latest victory, he tweeted: "In for a penny, in for a hundred and ten thousand pounds. Thanks @SkyPoker @rob_yong @Dusk_Till_Dawn_ #JustBonkers."
Click Here For Sites Still Accepting USA Player
The Sky Poker UK 2014 Six Max Poker Championships Main Event had a buy-in of £1,000 and was held at the Nottingham-based Dusk Till Dawn Poker Club. The player field of 500 generated a prize pool of $755,198.
When the poker action boiled down to six finalists, Abhishek Khaitan turned out to be the chip leader with a stack worth $11.78 million. The second biggest stack worth $4.54 million was held by Andy Young, and the third biggest stack worth $4 million was held by Stephen Devlin. While Leigh Wiltshire held a stack worth $2.08 million, Paul Haycock had a stack worth $1.95 million. The shortest stack worth $675,000 was held by Neil Strike.
Paul Haycock was the first to bust as he bet all-in and was defeated by Devlin's straight. A few minutes later, Neil Strike followed him. The poker action continued for three more hours till Andy Young called it quits. It was Wiltshire who not only eliminated Young from the table, but also Stephen Devlin. There were now just two players, Abhishek Khaitan and Wiltshire, playing for the championship title.
When the heads-up match began, the chip leader was Wiltshire. While Khaitan held a chip stack worth $7 million, Wiltshire held a chip stack worth $18 million. The heads-up play continued for three more hours before both Khaitan, who held a ten pair, and Wiltshire, who held a King and Queen, bet all in with a King, Six, Queen, Four, and King on the board. Luck, however, deserted Khaitan at showdown and he had to be content with finishing second and collecting the second-place prize of £70,000. The championship title and the first-place prize of £110,000 went to Leigh Wiltshire.
The player who finished third was Stephen Devlin, who took home a prize of £40,000. Andy Young finished fourth and collected £27,500. Neil Strike and Paul Haycock finished fifth and sixth and took home £20,000 and £16,000, respectively.