Legalization Of Online Poker Imminent After SCOTUS Sports Betting Ruling
The Supreme Court (SCOTUS) decision to give US states the power to legalize and regulate sports betting is expected to be game change for the overall gambling industry. Gaming analysts are bullish that other forms of gambling such as online poker soon follow suit. The SCOTUS decision has…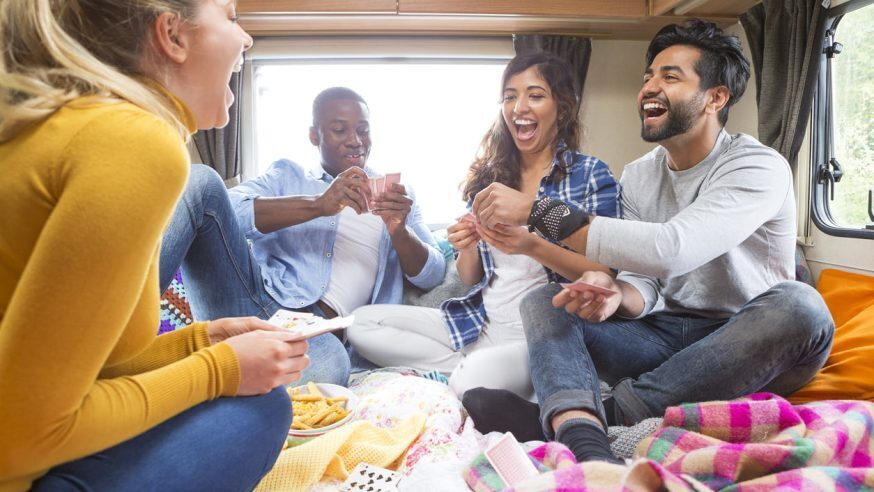 The Supreme Court (SCOTUS) decision to give US states the power to legalize and regulate sports betting is expected to be game change for the overall gambling industry. Gaming analysts are bullish that other forms of gambling such as online poker soon follow suit.
The SCOTUS decision has given all states the option to create legislation and permit sports betting in their states. As many as 32 states across the country are expected to push for the legalization of sports betting and should sports betting legislation be approved, it will be only a matter of time before legislators push for these states to also approve online poker.
Sports Betting and Online Poker
Both sports betting and online poker are industries that bring billions of dollars into the government budget. The US casino industry estimates that Americans bet at least $150 billion on sports each year, and because of lack of regulation and legalization, only $5 billion of this is wagered legally through Nevada sportsbooks.
Online poker, on the other hand has brought considerable revenue to states that have legalized the game. New Jersey, the state with the biggest and healthiest online poker playing market, has posted a record of $1.8 million in just one month this year. In 2017, their year-long revenue from online poker was $24.25 million.
These numbers prove that both sports betting and online poker could be profitable for both players and the government, if regulated properly. Just like sports betting, online poker players will find ways to access poker websites even though they are illegal. Regulating this market means the government can protect its players a lot more and also profit legally from the industry.
Effect of Sports Betting on Online Poker
Technically speaking, there is no direct correlation in terms of what's written in law regarding the striking down of PASPA and the legalization of online poker. But the fact remains that if sports betting does get rolled out across the country, it furthers the case for online poker because sports betting has stronger tendencies towards gambling than online poker which requires more skill than chance.
In terms of state legislation, the legalization of sports betting could also affect online poker since many states are now interested in introducing package gambling legislation to their parliaments, instead of submitting for individual types of gambling—much like in the case of Pennsylvania, where their recently passed gambling bill expands regulation to a wide variety of gambling products, including online casino games and online poker.
In fact, according to a recent survey made by the Poker Players Alliance (PPA), sports betting and online poker are two intertwined interests. The non-profit poker advocacy group found that 68 percent of their members who are supporters and players of online poker are placing wagers on sports and more than 90 percent are in favor of federal sports betting laws.
PPA Believes This Is The Right Time For Online Poker Legalization
Currently, only Nevada, Delaware, and New Jersey have existing regulations that allow online poker. Pennsylvania will soon join the fray after passing its expanded gambling bill last year. There are close to 10 other states who are also debating the possibility of legalizing online poker and these include California and New York.
The Poker Player Alliance (PPA) has campaigned for years to get online poker legalized throughout the country. The PPA has suffered a number of setbacks in recent times due to funding issues but the PASPA repeal has given the organization a fresh breath of life in its efforts to push for the legalization of online poker.
In a statement, Rich Muny, president of the PPA, said, "The future of sports betting will continue to rely on internet and mobile technologies, and this is also true for all gaming. Now more than ever, states should take control of unregulated internet poker and sports betting and create systems that protect adult consumers and provide governments with new streams of revenue."
Things should be a lot more clear for the online poker industry by the end of this year because it should take a few months for the 32 states interested in sports betting to get their regulations in place and officially roll out sports betting. Once this is done, online poker campaigners will be in a better position to renew their push for online poker legalization.