Las Vegas Could Turn Into The Global Hub For Emerging eSports Industry
Casinos in Las Vegas are always on the lookout for the next big thing that will rock the gaming industry and put them ahead of their competition. While the trend in recent times has been to look at introducing new games, upgrading software, expanding facilities and launching creative promotions –…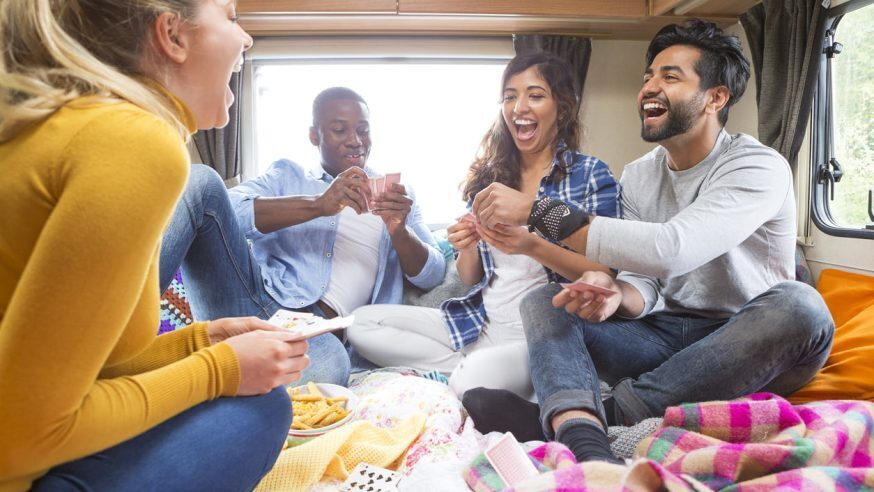 Casinos in Las Vegas are always on the lookout for the next big thing that will rock the gaming industry and put them ahead of their competition. While the trend in recent times has been to look at introducing new games, upgrading software, expanding facilities and launching creative promotions – this time around casinos are looking at getting involved in a new gaming niche known as the eSports industry.
NEA Looking To Promote Nevada
eSports has been around for quite a few years now but only in recent times has its popularity increased in the United States. Late last month, the Nevada Esports Alliance (NEA) hosted its first meeting to discuss the future of the eSports industry and had key executives representing different eSports stakeholders present at the meeting. Some of these stakeholders included the Nevada Film Office, Las Vegas Convention and Visitors Authority and Caesars Entertainment Corp.
Newzoo, a company that specializes in global market intelligence covering the eSports, global games and mobile markets provided something interesting states about the potential of the growing eSports industry. Newzoo research showed that the eSports industry across the globe brought in $532 million in 2015 and will generated nearly $1.1 billion in 2019. This lucrative eSports industry will provided a much needed revenue boost for casinos across the world who are looking at ways to get involved.
Nevada wants to lead from the front and put in place gaming regulations that encourage eSports to flourish in the state. The NEA will also play its part in helping to promote Nevada as the global hub for the eSports industry as it looks to bring together partnerships with casinos and eSports tournaments.
Vegas Casinos Want In-Play Betting
Las Vegas casinos are looking to capture a piece of eSports action by hosting popular eSports tournaments. The casinos are also looking for ways to be able to allow patrons in-play betting while eSports games are taking place in their premises. Hosting eSports tournaments is an interesting process as casino operators will have to train their staff on this new gaming niche which is just beginning to flourish.
Different eSports tournaments attract different audiences and casino operators will have to figure out these differences and then prepare their offers to reach the end customer. A 2017 report released by Newzoo states that eSports fans across the globe are expected to spend a total of $637 million on eSports tickets and merchandise before the end of this year.
Johnathan Wendel who is a top eSports player, better known as FATAL1TY believes that if eSports is to grow in popularity and gain more global recognition then viewers must be able to do more than just watch eSports tournaments. Wendel believes that casinos must have a separate area for eSports tournaments and another area allotted for eSports players and fans to interact and get to know more about these tournaments and games.
Casinos want to start offering betting options on eSports tournaments and a number of online gambling websites currently do. A Narus Advisors and Eilers & Krejcik report released in 2016 estimated that the eSports wagering market in 2017 will generate around $3 billion in revenue and climb up to $12.9 billion by 2020. What is interesting is that eSports in-play betting is currently illegal in Nevada.
eSports Regulation Issues
Jennifer Roberts who is the associate director for UNLV's International Center for Gaming Regulation believes that Nevada is the perfect market for the eSports industry. She believes that gaming regulators need to come up with robust regulation to merge betting and the eSports industry which will create a new and lucrative gaming market for the state.
For this to happen, the Nevada Gaming Commission will have to work closely with gaming regulators, eSports publishers and a number of technical experts to ensure that a transparent setup is put in place. That could be an issue as eSports publishers do not want their games to be promoted as 'gambling'.
The Esports Integrity Coalition led by Ian Smith signed an agreement with the Nevada Gaming Control board earlier this year and will look on putting together a set of conditions that will allow the eSports industry to operate transparently in Nevada.