Lance Garcia Wins $565 Buy-in Colossus
The $565 buy-in of the Colossus event, which formed part of the World Series of Poker (WSOP), attracted a field of 22,374, giving everybody just 1 in 22,374 chances of winning. The lucky winner turned out to be Lance Garcia of Houston, who bought into the event thrice, and…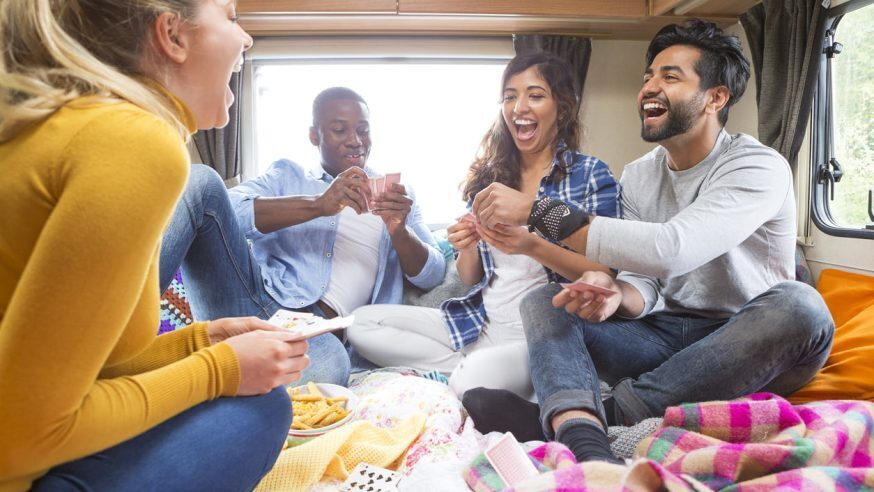 The $565 buy-in of the Colossus event, which formed part of the World Series of Poker (WSOP), attracted a field of 22,374, giving everybody just 1 in 22,374 chances of winning. The lucky winner turned out to be Lance Garcia of Houston, who bought into the event thrice, and finally succeeded in creating a full house at the final table. He got to take home a pot as large as $638,880.
He said: "It hasn't set in that I've won the biggest tournament in poker." Later, he posed for photographs with friends and family members. Urging competitors to encourage more people to get involved, he said: "It's always good for the game."
Click Here For Sites Still Accepting USA Player
Colossus is one of the 68 poker events on the WSOP schedule. The WSOP, the biggest series of poker events in the world, began last week and will last for 51 days. Usually, the Main Event attracts the most attention, but this time, the new Colossus with its affordable buy-in attracted huge crowds of players. The prize pool of $11.2 million was distributed among 2,241 players, a fact that not only surprised players, but also upset them, especially when they realized on Sunday that the first-place prize wouldn't even be bigger than $1 million.
WSOP spokesperson Seth Palansky said: "Never did we think a winner getting 1,130 times his investment five days later would be construed as a negative."
At the end of six days, the player field had boiled down to nine. On Wednesday, the game continued beneath studio lights. A large number of fans watched from seats arranged in the style of stadium in one of the convention halls of the Rio All-Suite Hotel and Casino. During the first two hours, three players folded.
The player who finished fourth was Aditya Prasetyo of Massachusetts. On the previous day, he had built up a considerable chip stack, but his Nine of Clubs and Ace of Clubs lost a King pair and received absolutely no assistance from the community cards. Prasetyo, a former chess player, usually plays cash poker games and tournaments, but had participated in such a enormous event for the first time.
One of those who won cash prizes was Jimmy Fondren, a resident of North Las Vegas. He finished 1,345th and took home $2,315. He later said that he felt that all the chips stacked on the table symbolized the 20 players who attempted to reach that place and did not succeed.