Ladbrokes In Hot Water Over Rigged Bets And Alleged Customer Profiling
Ladbrokes, one of the biggest bookmakers in the UK has come under fire for allegedly rigging bets and implementing exploitative customer practices. Ladbrokes has been accused of profiling bettors, encouraging losing gamblers to bet more while closing down winning accounts. The discovery was made public following an investigation by…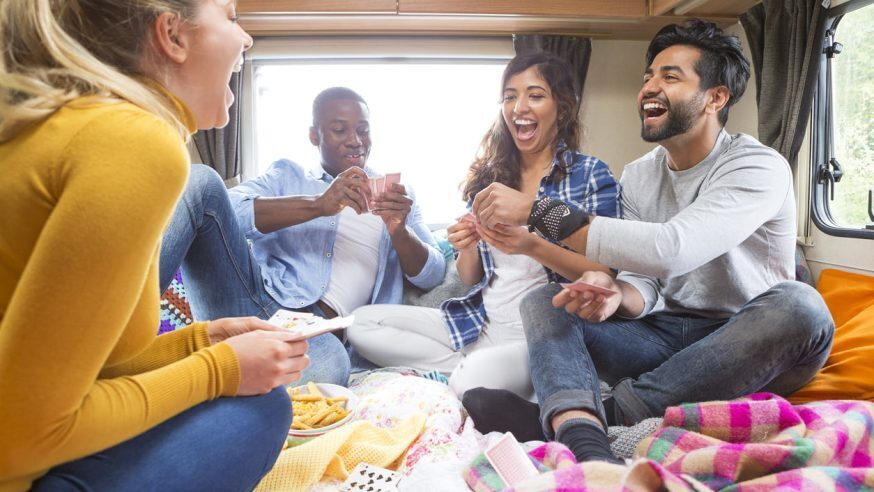 Ladbrokes, one of the biggest bookmakers in the UK has come under fire for allegedly rigging bets and implementing exploitative customer practices. Ladbrokes has been accused of profiling bettors, encouraging losing gamblers to bet more while closing down winning accounts. The discovery was made public following an investigation by Sunday Mail which exposed Ladbrokes' customer audit system.
Losers Encouraged, Winners Restricted
Leaked documents show the manner by which the company performed its client risk assessments, after which customers are profiled through a stake factor band. High Value Customers (HVC) are persuaded to gamble more and are allowed to place up to 5x their intended stake. The company lures non-suspecting punters through numerous promotions.
After heavy losses, Ladbrokes showered customers with special odds, cash-back incentives or complimentary tickets to sporting events to entice them to continue betting. It's also been revealed that Ladbrokes effectively shut down the accounts of bettors who won big, setting limits to the stake amount that proficient punters were allowed to bet.
Stake Factor Profiling
Internal documents show that the company's Client Risk personnel were in charge of evaluating customers and assigning an appropriate Stake Factor (SF) which refers to customer value. Customers gamble according to a system-generated standard bet determined by SF.
New accounts were initially allowed to place any amount they want (stake factored at 1.0). However, if they're eventually profiled as unprofitable business, the company ultimately limits the level of stake they can place to as low as 0.01%. Punters who usually lose were permitted to put down between 200% and 500% of their intended stake.
Widespread Practice
Politicians, campaigners and bettors believe the practice is not confined to Ladbrokes alone, saying it is rampant in the betting industry.
Sunday Mail spoke to a problem gambler who disclosed how she lost all of her life savings and eventually spiraled into debt after playing on the bet365 website. Yet another professional gambler told the Sunday Mail of how he was now prohibited from placing bets at most of the major online betting websites.
Tom Brownlee is a statistician who has a history of huge wins. Mr. Brownlee said he has to secretly enter shops in order to place bets. The punter thinks the practice is utterly unfair and unscrupulous, considering that winning gamblers like him were being blocked from placing bets while gambling addicts were encouraged to keep losing.
It emerged last week that a city accountant who is an obvious gambling addict was offered free Wembley tickets after losing £125,000 while gambling online. Casumo and LeoVagas were allegedly named as the online casinos that were involved in this deal.
Campaigners Raise Concern
Following these recent revelations, campaigners believe some bookmakers resort to illegal techniques to gather customer data. Brian Chappell of Justice for Punters said the leaked document owned by Ladbrokes is proof of the unfair practices adopted by gambling companies, putting both professional and vulnerable gamblers at a huge disadvantage.
Chappel said UK regulators should now look closely at this issue which has long been mistaken for fair business practice. New rules that were purposely put in place to effectively crack down on money laundering and fraud are now being used by bookmakers to profile customers. These gambling companies also obtain information by monitoring the web betting habits of punters and seeing if they visit odds-comparison sites.
The latest discovery shows that bettors are being profiled the moment they register for an account. Inverclyde MP Ronnie Cowan who works as vice-chair of the All-Party Parliamentary Group on gambling-related harm expressed concern on the deeply troubling practice and promised to meet with one of UK's major online bookmakers next month to hold a discussion on their customer practices.
Gambling addiction is considered a serious issue in the country, with two people taking their lives every day due to problem gambling. Scotland appears to have the worst problem when it comes to betting, with 200,000 Scottish punters affected.
Ladbrokes Defends Stake Factoring
Ladbrokes denied the allegations that have surfaced and claimed that the document obtained by Sunday Mail is an old one and has nothing to do with their present trading platform. The company said majority of their customers are allowed to place their bets, with some betting restrictions only being imposed on a minority of punters for risk management purposes. Ladbrokes went on to say that stake factoring is commonly uses as a risk management system by most betting companies.