LA Times Dips into J4 Poker Scandal
POLICE CONTACTED; CHARGES PRESSED When Hustler Casino Live (HCL) and its High Stakes Poker Productions that runs it began their investigation, they ran through the tapes of the livestreamed game. And they found something they were not looking for. One of their employees, Bryan Sagbigsal, stole $15K worth of poker…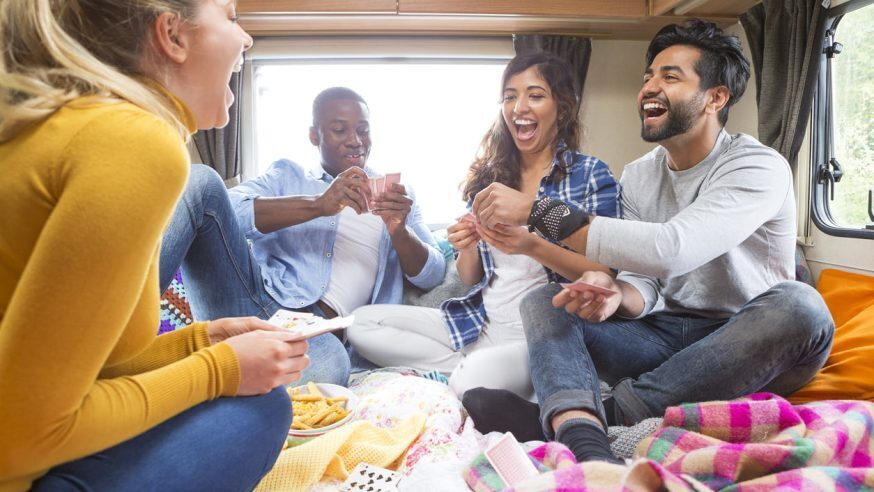 POLICE CONTACTED; CHARGES PRESSED
When Hustler Casino Live (HCL) and its High Stakes Poker Productions that runs it began their investigation, they ran through the tapes of the livestreamed game. And they found something they were not looking for. One of their employees, Bryan Sagbigsal, stole $15K worth of poker chips from Lew's stack that night.
HCL explained their finding and that they fired Sagbigsal. At that time, Lew decided not to press criminal charges against him with the Gardena Police Department, as the police initially told her Sagbigsal had no criminal record.
However, Lew later discovered that he did, in fact, have a record. And a source told her that she may not have been her only victim. While she did not divulge her source, she noted that the information, along with his record, changed her mind. She contacted the police to press charges.
UPDATE: pic.twitter.com/FeW70h0g34

— Robbi Jade Lew (@RobbiJadeLew) October 8, 2022
In the process, Lew said she was willing to give her phone to the police of HCL to verify the legitimacy of the DMs he sent to her after his firing. The messages, which thanked her for not pressing charges and over-complimented her), led some to speculate that she wrote the messages to herself, due to the over-the-top compliments and the use of a double-negative by both of them.
Speaking of Scams: Beanz
Darren "Beanz" Attebery stepped into the mess recently. To be fair, Adelstein brought his name into it, as Beanz was a regular on the HCL show and one who had borrowed money from her. Reportedly, Beanz was responsible for bringing Lew to HCL in the first place and had a "colorful" past.
Subsequently, we did find legal documents accusing Beanz of scamming the government for about $100K in a PPP (Paycheck Protection Program helping small businesses survive the pandemic) loan. He took the money for a charitable organization and gambled it away. He did own up to the scam, saying that he intended to use the money for the charity but made mistakes. On Ingram's podcast, he even said that he was preparing to change his plea to guilty and deal with the fallout, despite having a family to support.
Beanz also admitted to still owing Lew the $20K that he borrowed from her.
So this whole thing is a circle that should be looked into says @berkey11. Well here's that the reality of said circle.
1. @berkey11 vouched for me to Hustler Casino and got me on.
2. I vouched for Robbi and got her on.
3. Robbi vouched for RIP and got him on.

Butterfly effect

— Beanz (@DarrenAttebery) October 2, 2022
Even more, he spilled a lot of beans (forgive the pun) about his gambling problems. He said that when his son died of a fentanyl overdose, he didn't even have the money to go to the funeral because he gambled away that entire PPP loan and had nothing left.
After all that, however, it appeared that Beanz was simply a person with a lot of problems, and Lew was simply another person to whom he owes money.
Enter Cali Gambling Regulators
This week, Hustler Casino Live posted an update noting that Hustler Casino – different than the HCL entity – was in contact with the California Bureau of Gambling Control about "the hand" and the subsequent investigations. The Bureau did give HCL permission to continue livestreaming its games as the investigations continue.
This should say "has been contacted by"

— Hustler Casino Live (@HCLPokerShow) October 12, 2022
They later clarified that High Stakes Poker Productions, owned by Nick Vertucci and Ryan Feldman, is not in contact with the Bureau. Hustler Casino is, however, in contact. It then said it retracted its previous statement, noting, "The BGC does not give advice on how to operate a business."
It is now verifiably unclear as to the point of the Bureau of Gambling Control stepping in at all if it has no say over how the livestream runs.
ROBBI PASSES LIE DETECTOR TEST
Many people had pressured Lew to take a lie detector test. Eric Persson, one of the players on HCL the night of "the hand," was certain that he should be the person who oversaw the process.
Instead, however, Lew set something up with Las Vegas Polygraph and Investigations. She took the test on October 12. She later spoke on Ingram's podcast to provide details about how the test ran and what questions she answered. In the end, the independent lie detector administrator determined that her answer about cheating on HCL were truthful.
Another day in the office??? Depends who you ask! 🤷🏻‍♀️ 4 UPDATES to report:

1) Spent afternoon @ Hustler Casino. Met w/ Lead Detective H.G. to submit concrete evidence to finalize arrest for B.S. (Twitter Messages from me, Employee info from Nick). Photos from LA Times coming soon pic.twitter.com/vrZ0U7sdEJ

— Robbi Jade Lew (@RobbiJadeLew) October 14, 2022
As expected, there were people in the poker community that doubted the process, the administrator, the questions, the results, and everything having to do with it. That is the nature of the scandal at this point.
Mike "The Mouth" Matusow and his genius take pointed out that Robbi's name was spelled Rabia on the lie detector paperwork. Though his shallowness couldn't conceive of an explanation, someone else had to chime in to correct him and note that Rabia is Lew's birth name.
Her name at birth was Rabia Hussein. Sister's name is Samia. They go by Robbi and Sam. I would expect lie detector tester to ID her and not use nickname. Conspiracy theories out of control and detract from legitimate evidence or productive discussion to make poker better.

— Rogen Chhabra (@rogenchhabra) October 14, 2022
Unsurprisingly, Matusow never apologized.
He Said, He Said
Two weeks into the scandal, and the insults are flying.
Matt Berkey took time on his Only Friends podcast to speak to experts and break down the security systems in place for major poker livestreams and recorded poker shows. His opinion was that Hustler Casino Live did not have the safest security setup and should shut down its stream until the end of the investigation and the implementation of better security.
Vertucci took that personally and accused Berkey of speaking out against HCL only because Berkey prefers to play on the Live at the Bike cash game stream. Berkey noted that he is never paid to play on that stream, so there is no financial incentive for him to side with one livestream entity over another.
@TheRyanFeldman @BartHanson @Joshuamacciello Matt clearly has another agenda here other than what he is saying. Matt, please just do your thing however, you want to do it. We wish you luck.

— THE NICK VERTUCCI SHOW (@NickVertucciNV) October 11, 2022
Meanwhile, Allen Kessler had questioned DGAF's poker history and intentions on social media, prompting even the mostly-quiet Adelstein to tweet in defense of DGAF.
Evidence?

What is my recourse against people like this using their large social media to spread this nonsense/tarnish my (and the show's) reputation? https://t.co/yzuwJy7w9a

— DGAF (@DGAFPokerPlayer) October 8, 2022
After days of allowing those accusations and "questions" to flow and gain momentum, Kessler finally tweeted, "I apologize to DGAF if any of my prior tweets gave off the impression that I thought he cheated. I've said all along I was undecided, and that I needed strong proof, and other than him playing well in a few hands, I haven't seen anything that indicates any foul play."
LA Times Profiles
The Los Angeles Times decided to dig further into the scandal. While they didn't exactly come up with any evidence, they did publish detailed profiles on Lew and Adelstein. Both are worth the read.
New from the LA Times:
An afternoon with Robbi Jade Lew, the woman at the center of the poker cheating scandal https://t.co/7VSnjhrluC

— Kevin Mathers (@Kevmath) October 7, 2022
The moment I was very likely cheated in the J4 hand, my professional life was always going to be forever altered. I'll live w/ some peace at least knowing the $135K will be in the hands of a great cause. I don't know when I'll choose to play poker again.https://t.co/XRoqKlch26

— Garrett Adelstein (@GmanPoker) October 14, 2022
Another Winning Summary
After Caitlin Comeskey's first video about the scandal went viral, she posted a follow-up. And the poker world anxiously awaits her next one.
the investigation continues… PART 2 @Joeingram1 pic.twitter.com/Tw4gF9YNcR

— Caitlin Comeskey (@CaitlinComeskey) October 12, 2022