Key Points To Consider Before Playing At Bitcoin Friendly Poker Sites 
Bitcoin is currently the largest cryptocurrency in terms of market capitalization and data storage capacity and is preferred by most businesses, including online poker sites. Pros & Cons A few years ago, poker players simply couldn't imagine using Bitcoin while playing at online poker sites. This was because…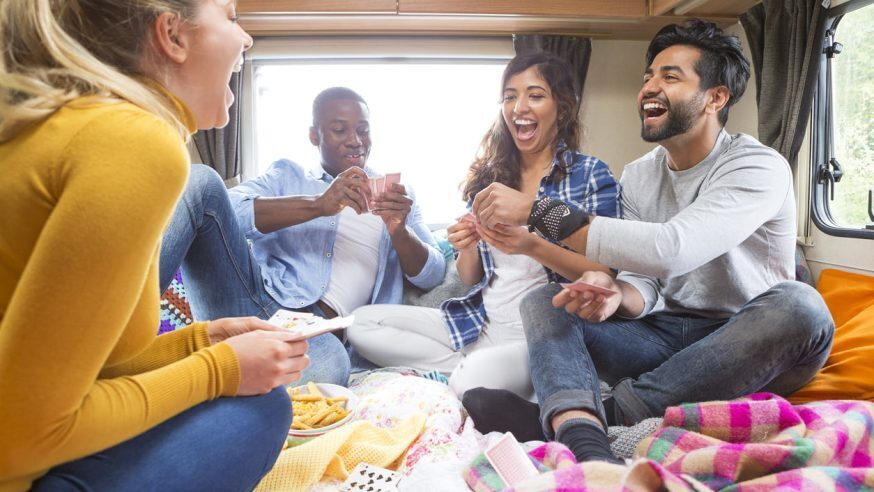 Bitcoin is currently the largest cryptocurrency in terms of market capitalization and data storage capacity and is preferred by most businesses, including online poker sites.
Pros & Cons
A few years ago, poker players simply couldn't imagine using Bitcoin while playing at online poker sites. This was because iPoker operators were initially reluctant to accept bitcoin as a mode of payment but they came around pretty quickly. A lot of players are now using bitcoin to play online poker as it offers a safer and more convenient way for them to move their funds. It also benefits the operators as well, because it helps them deal with their customers in a more secure and transparent manner.
While there are clear benefits in playing online poker using Bitcoin, there are also a number of risks involved. Hackers have become more sophisticated these days. They always find a way to infiltrate even the most secure sites.
Some of the downsides of using bitcoin when playing online poker is that a lot of poker operators limit the withdrawal limit of bitcoin winnings. Scammers also target bitcoin players, especially those who are not familiar with how to use bitcoin.
As a player, you must be responsible enough in making sure you're playing at the right Bitcoin poker site, and that your transactions are well protected. So if you are looking at playing more frequently with bitcoin at online poker sites, you need to consider these questions:
Is Bitcoin Poker Allowed in Your Jurisdiction?
This is the first thing you must consider when planning to join Bitcoin poker sites. Are they allowed in your country? Each government has different laws and regulations when it comes to online poker and the use of cryptocurrency when playing online games, so make sure you don't go beyond the rules.
Remember that online poker rooms offer cryptocurrencies as an additional payment method. So if your chosen site accepts Bitcoin and online poker is legal in your current location, then there's no need to worry about legal repercussions.
Is Your Preferred Bitcoin Poker Site Fair To Its Customers?
This is another important point to watch out for when joining Bitcoin poker sites. Online poker sites operate differently from land-based casinos. In the virtual world, it is not easy to tell if you are being ripped off. Among the relevant features of poker rooms accepting Bitcoin is the "Provably Fair" system, allowing players to double check the results of their game.
All of your games and transactions are stored and recorded in a public ledger where you can monitor all your results. Blockchain technology prevents online platforms from manipulating the outcomes of any game, via the Provably Fair system, so players are given an extra layer of protection and can ensure that the games they are playing in are safe and fair.
Be Careful About Bitcoin Addresses
If you'd like to play online poker using Bitcoin, you must also continue to learn and improve not only your skills in the game but also your understanding about how bitcoin works.
When it comes to sending and receiving Bitcoin, make sure to double check the addresses. One careless mistake of entering the wrong address will result in your funds being lost and irrecoverable.
Are You Okay With Restrictive Withdrawal Policies?
Also, take time to check the terms and conditions of the Bitcoin site you want to sign up to. Some sites are placing strict withdrawal limits which prevent players from taking out huge winnings simultaneously. This policy can affect the value of your funds due to Bitcoin's volatility. So if you still cannot withdraw all of your winnings and the value of Bitcoin drops, those funds could transform into losses.
So do check if the site's Bitcoin withdrawal policy is alright with you. If it is, then you're good to go!