Key Aspects That You Must Learn Before Switching Over To A Full Time Poker Career
A couple of decades ago, most poker players played the game to make some money on the side and have fun with friends. Things have changed significantly during the last decade as poker operators host land based and online poker events on a weekly basis thereby giving players from…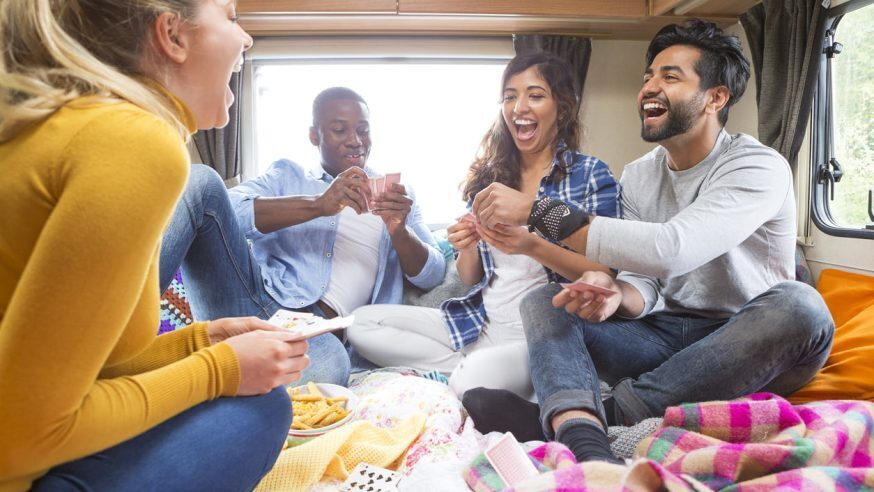 A couple of decades ago, most poker players played the game to make some money on the side and have fun with friends. Things have changed significantly during the last decade as poker operators host land based and online poker events on a weekly basis thereby giving players from all over the world an opportunity to make a living playing poker full time.
Thousands of young poker players know they can make now play poker full time and not have to work a regular job. While the proposition does seem attractive, there are a lot of aspects that one must carefully consider before deciding to take up poker as a full time career.
If you love poker, you can either turn your passion into something that would produce a great deal of profit, or just play the game for the fun of it. The second option is a no-brainer. The first one will require you to consider a number of things.
Are You Prepared To Go Full Time?  
Perhaps, one of the most common goals of this generation is to do what you love and make a living out of it. Poker professionals were once amateurs who never stopped learning. They started playing poker because they love it and have real passion for it, and, after years of hard work and learning the ins and outs of the game, plus a lot of guts, they decided to move on to the next stage — pursuing a poker career and earning massive income as a result, but with a lot of risks involved.
If you really are serious about making a career out of poker, you need to study the complexities of the game and be prepared for possible downturns. You need to be mentally, emotionally and financially stable before jumping on board.
Building A Poker Bankroll
One of the most important aspects of being a poker professional is bankroll management. Before starting your poker career, you need to have sufficient funds. You must have an initial capital to pay for cash or tournament buy-ins.
Building a bankroll from scratch is not an easy feat. Poker players usually start from the bottom, playing low-stakes games and freerolls, and then move up to higher stakes. If you're starting off with a small bankroll, you need to be really tight in your playing and avoid making quick and careless decisions. One wrong move can significantly impact your bankroll.
Poker has a lot of variants that also require different bankroll levels. No-limit Hold'em requires a 25-40 buy-in range, while you must prepare a larger bankroll for Pot-Limit Omaha with 60-80 buy-ins.
For multi-table tournaments, you must prepare 200-300 buy-ins, as the format is much more complicated and unpredictable. How you manage your bankroll depends on whether you're playing live poker or online. The key here is to study and get some advice.
Emotional Variance
Variance in poker does not only apply financially but also emotionally. How do you handle yourself during difficult situations? Do you easily get annoyed? Are you prone to acting carelessly and making mistakes when pressure hits you? These are some questions you need to ask yourself before deciding to take the plunge.
The journey isn't easy – you'll encounter a lot of downswings along the way. They're inevitable in every endeavor, so be prepared.
Assessing Your Salary
Making estimations as to how much money you will make out of playing poker can be tough. But you can do so by assessing your current win rate.  This may sound complicated to you at first but this will help you big time in the long run.
Your most current win rate will help you determine how you will perform in games over a given period of time. It is important that you know how to calculate your income from poker to make sure you're on track for your goals.
Win rate is often determined by getting the number of big blinds won or lost per 100 hands. The formula is BB/100, or you can also replace big blinds with money to make it cash/100.
If you want to be a successful poker pro, you must devote ample time and effort to measure your progress and keep a record of your performances. And of course, you should always aim to improve in every game and work hard enough to achieve your desired "salary".
Justin Bonomo, Daniel Negreanu, Erik Seidel and all of the world's most successful poker pros didn't just sit there and waited for their luck. They've made it happen and you can too!