Kentucky Supreme Court Puts PokerStars On The Block For $870 Million
PokerStars, the biggest online poker website in the world has had a good 2020 when compared to most land based and online poker operators. COVID-19 shutdown the land based poker industry for months but correspondingly boosted the online poker traffic for top poker rooms such as PokerStars. While 2020…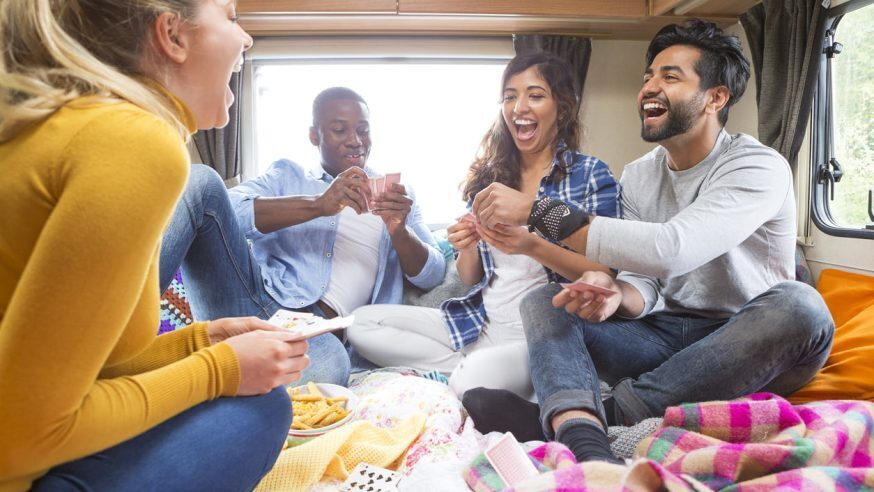 PokerStars, the biggest online poker website in the world has had a good 2020 when compared to most land based and online poker operators. COVID-19 shutdown the land based poker industry for months but correspondingly boosted the online poker traffic for top poker rooms such as PokerStars.
While 2020 has been good for PokerStars, it is ending on an interesting note.
PokerStars Hit With $870 Million Fine
The Supreme Court for the Commonwealth of Kentucky has changed an earlier ruling by the Kentucky Lower Appellate Court and ordered PokerStars to pay out a whopping $870 million fine. The fine was imposed on the Stars Group, which is the parent company of PokerStars and now part of the Flutter Entertainment group.
This is the background of the PokerStars fine. The online poker operator provided services in Kentucky between 2006 and April 2011. This was a period when the US's Unlawful Internet Gambling Enforcement Act (UIGEA) came into effect. PokerStars was technically not allowed to offer online poker services in the state but this law was hardly enforced.
The Department of Justice (DoJ) enforced the law in April 2011 in what would later be infamously known as Black Friday. This was when the largest crackdown happened in US history against online gambling sites. PokerStars was one of the main operators that were forced to shut shop.
Kentucky decided to take legal action against the online poker operator and demanded millions of dollars in compensation. A state circuit court ruled in favour of the state but PokerStars appealed to the Appellate court and had the decision overturned. However, the state of Kentucky appealed in the state's highest court which is the Supreme Court.
The Supreme Court of Kentucky reversed the decision and ordered PokerStars to pay over $870 million. However, this amount is going to be a lot higher as the state will calculate interest on this amount at a 12 percent rate and this means the total fine amount has already surpassed $1.2 billion.
The Appellate Court had earlier ruled that the proposed fine or compensation amount was way too much. PokerStars allegedly made around $18 million in profit during this period for which it is being prosecuted. However, the state is demanding a fine that is more than 50 times the operator's total profit.
Given the fact that this ruling comes from the Kentucky Supreme Court, it is a serious ruling as there is no higher court in Kentucky for PokerStars to file an appeal.
PokerStars To Approach U.S. Supreme Court
PokerStars and its parent company Flutter Entertainment are not going to part with such a huge amount of money without a fight. The only course of action for Flutter and PokerStars is to approach the U.S. Supreme Court and see if it can get the case dismissed.
However, this is not going to be an easy process as the U.S. Supreme Court generally does not accept appeals so easily when a state Supreme Court has made a decision on a case. Stats show that the U.S Supreme Court accepts less than 1 percent of all such cases where a state Supreme Court decision has already been made.
Flutter Entertainment Releases Statement  
Fluttery Entertainment will have to make this lawsuit one of their priorities in 2021 as there is over a billion dollars at stake. Flutter released a statement and said that it had consulted with legal experts and has been made aware that there are a number of legal options available.
Flutter said that they are confident whatever fine the court ends up deciding on will be only a fraction of the enormous fine that the Kentucky Supreme Court has sanctioned. Flutter went on to say that they were surprised and disappointed with the ruling. Flutter assured its shareholders that its balance sheet continues to hold good as they close 2020 and enter 2021.