Joseph Hebert Wins US Leg of 2020 WSOP Main Event – Will Face Damian Salas on Jan 3
The domestic portion of the 2020 World Series of Poker (WSOP) Main Event is now in the books and Joseph Hebert from Metairie, Louisiana outclassed his co-finalists to take home the top prize of $1,553,256. The 38-year-old now advances to the special heads-up finale where he will take on Damian…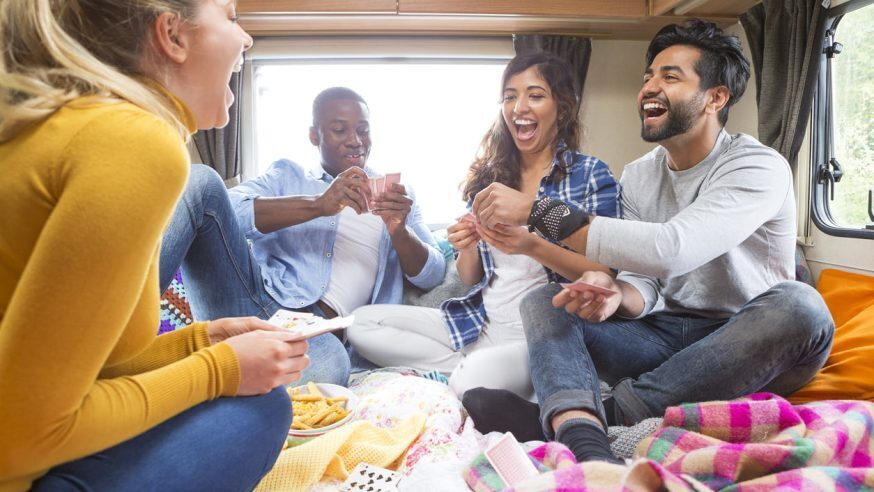 The domestic portion of the 2020 World Series of Poker (WSOP) Main Event is now in the books and Joseph Hebert from Metairie, Louisiana outclassed his co-finalists to take home the top prize of $1,553,256. The 38-year-old now advances to the special heads-up finale where he will take on Damian Salas, the winner of the event's international leg.
Hebert led the chips when the final table action began at the Rio All-Suite Hotel & Casino in Las Vegas on December 28. He managed to maintain his dominance through to the end, defeating Ron Jenkins heads-up to bring home the trophy. Jenkins walked away with $1,002,340 for his runner-up finish.
Hebert, who had over $660,000 in total live earnings prior to entering this year's biggest poker tournament, is no stranger to the WSOP. In fact, he's been playing regularly and has found considerable success at WSOP Circuit events around the country. He qualified for the $10,000 WSOP Main Event via a $300 satellite on WSOP.com.
Hebert Dedicates Bracelet Win to Late Mother
Winning a WSOP gold bracelet has always been Hebert's dream, and this year, the urge and motivation to turn that dream into reality was stronger than ever as he was playing for his mom Linda who passed away over the summer due to pulmonary embolism. This explains why the 38-year-old was emotional when he realized that he finally made it.
Hebert said the first person that came to his mind right after the final card was dealt was his late mother who he said must be so happy up there watching him making his dream come true. Three days before his mom Linda died, both talked about Hebert's ultimate goal of winning a bracelet, with his mom assuring him that "things will work out".
Final Table Results
The final table took place with just eight players competing, as Upeshka De Silva was disqualified after testing positive for COVID-19. The three-time WSOP bracelet winner took home the minimum final table payout of $98,813 (9th place).
Gershon Distenfeld finished 8th for $125,885, and all of his winnings will go to charity as he earlier promised. Shawn Stroke and Harrison Dobin finished 7th and 6th for $163,786 and $215,222 respectively. Ye "Tony" Yuan walked away with $286,963 in winnings for finishing 5th, while Ryan Hagerty placed 4th for $387,130. Michael Cannon ended up in 3rd place, earning $529,258.
Heads-Up Finale Postponed
Meanwhile, COVID-19 has continued to affect the tournament. De Silva was not allowed to participate in the live final table for having the virus, while China's Peiyuan Sun, who was among the finalists of the tournament's international leg, also was not able to participate in the live final action at King's Resort in Czech Republic due to travel restrictions. Like De Silva, the Chinese player automatically became the 9th-place finisher, walking away with $75,360.
The latest change is that the heads-up finale planned for December 30 will no longer take place as scheduled owing to travel issues. Salas was barred from travelling to the US over the past few days as he was in Europe less than 15 days ago. The Argentinian's flight was re-scheduled on December 30, the original date of the live finale.
Because of that, the heads-up finale has now been moved to January 3.
That means both Hebert and Salas still have few more days to relax and prepare for the final action at the Rio. Hebert and his fiancé and son can spend quality time together and celebrate his victory as they await the final battle.
Hebert, who's been working as part-time waiter at The Galley Seafood in Metairie, Louisiana for the last two decades, said he'd still return to his day job even if he ends up winning the 2020 WSOP Main Event.
Whoever wins the January 3 finale will be declared as the official 2020 WSOP Main Event champion, and will take home the top prize, a gold bracelet and an extra $1 million in cash.