Jonathan Little Stirs Up Another Controversy Over Homeless Woman NFT
Jonathan Little has once again attracted controversy after taking a picture of a sleeping homeless woman and selling it as non-fungible token (NFT). The photo titled "Nap Time" was shared on Twitter by user @DMBakes. Little may have been snapping photos of people without their permission so he can make…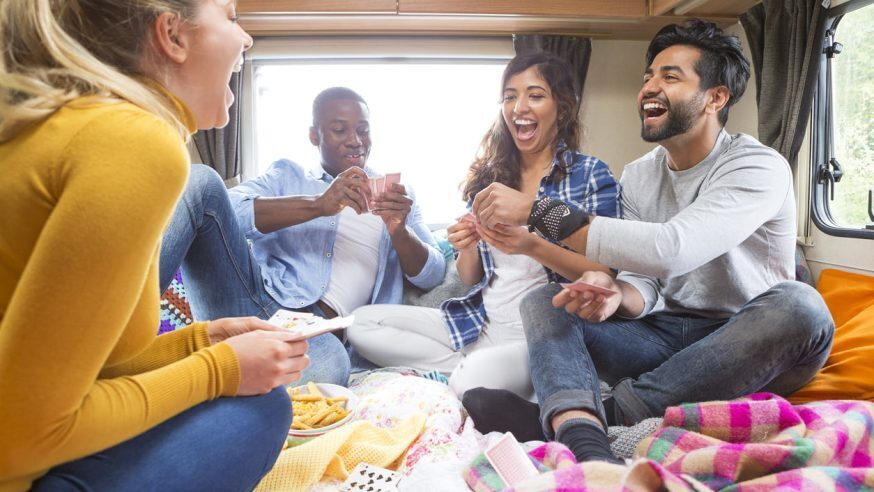 Jonathan Little has once again attracted controversy after taking a picture of a sleeping homeless woman and selling it as non-fungible token (NFT). The photo titled "Nap Time" was shared on Twitter by user @DMBakes. Little may have been snapping photos of people without their permission so he can make money out of them by promoting them as NFTs, an act worthy of condemnation, according to some poker players and fans.
Gross and Embarrassing
Little's disturbing act gained a lot of negative reaction from several pros, with WPT champion Dan Smith describing it as "gross and embarrassing". The "Nap Time" photo, in particular, angered a lot of players and fans including Brandan Kaufman who said pictures of homeless people shouldn't be promoted.
Irish poker pro David Lappin shared a similar sentiment, saying what Little did was a form of exploitation. Lappin also doesn't believe that the photo was staged, or that Little asked permission from the woman before taking a picture of her sleeping.
Two other photos owned by Little surfaced on Twitter – one is a picture of two ladies showcasing their butts, while the other is a photo of a Thai restaurant. Both are also being sold as NFTs on the peer-to-peer NFT marketplace 'OpenSea'.
Little initially defended his actions, saying the pictures were taken to show what Vegas actually looks like. The American poker pro acknowledged that his captions and titles for the photos are not ideal and asked the poker community for some ideas on how he can improve. He also claimed that he pays every person he takes a picture of, including the homeless woman.
The negative comments just kept pouring against Little, with one user saying he must be banned from poker for being "shitty".
Little Issues Apology
Little is an accomplished tournament player with over $7.2 million in total live earnings. He is the winner of the WPT Season VI Player of the Year (POY) award and currently keeps himself busy releasing educational blogs and hosting a weekly podcast.
He is a poker author and the founder of the poker training website PokerCoaching.com. With this list of achievements under his name, many in the poker community look up to him, but his latest acts will discourage a lot of fans.
After attracting tons of criticism on Twitter, Little eventually apologized for his improper and demeaning behavior. He made it clear that he only wanted to show the good and bad sides of Downtown Vegas and meant no offense. He shared that he paid the homeless woman $100 but he now realized it was wrong and degrading.
Little has now deleted the "Nap Time" photo following requests from the poker community for it to be taken down. He also expressed interest in donating to charities focused on helping and feeding the homeless. He thanked all of the people who made him realize that what he did was wrong, adding that he always strives hard to be better.
Past Controversies
This isn't the first time Little has been involved in a controversy. Back in the day, he was dropped by the now-defunct online poker site Full Tilt Poker for allowing other players to use his account, an act that is strictly prohibited across all online poker rooms.
He was also accused of cashing in on the poker scandal involving Mike Postle and Stones Gambling Hall. Apart from that, he also got involved in a voter fraud controversy relating to a Twitter book poll.
Little is also currently banned from Americas Cardroom for his derogatory comments about the site.