Joe Ingram's Accusations Against Americas Cardroom Forces WPN To Issue Refunds
The Winning Poker Network (WPN), which runs the popular Americas Cardroom (ACR) has finally taken steps to address the bots and cheating that poker pro Joe Ingram has regularly referred to via his YouTube videos. Ingram Uses YouTube To Point Out Flaws With ACR Joe Ingram does a…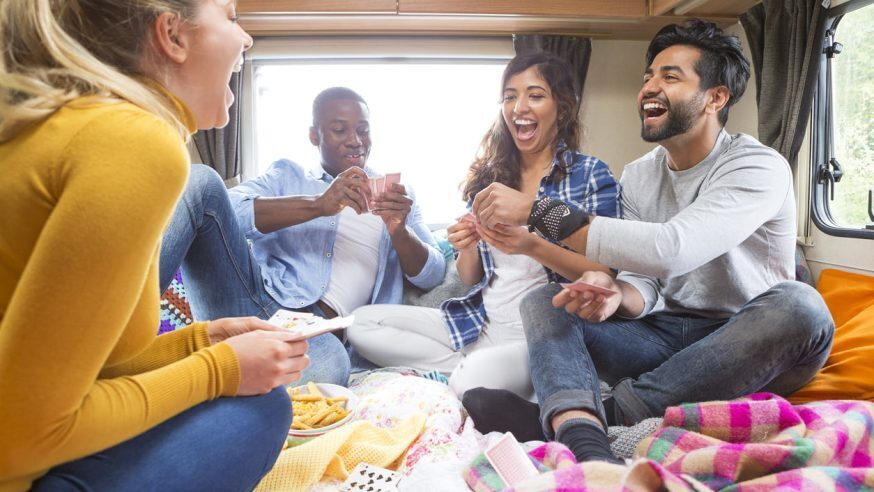 The Winning Poker Network (WPN), which runs the popular Americas Cardroom (ACR) has finally taken steps to address the bots and cheating that poker pro Joe Ingram has regularly referred to via his YouTube videos.
Ingram Uses YouTube To Point Out Flaws With ACR
Joe Ingram does a lot more than play online poker. He runs a popular YouTube channel and podcast called ' The Poker Life' which has a wide following. Ingram has been on the tail of ACR and WPN for over a month, releasing videos on his YouTube channel talking about the lack of vigilance at ACR which encouraged poker bots, colluders, superusers to exploit tournament loopholes and poker players at ACR.
The videos were met with mixed support from the poker community with some saying that his accusations were not supported and that ACR has been the go-to poker room of many Americans for years. A recent video from Ingram addressed these concerns and Ingram shed more light on why he made these accusations. The new video proves that there was actually some merit to his accusations against the WPN.
In a statement, Ingram said, "If you don't know one of your skins is having unlimited accounts, and you don't know about the tournament loophole… When you don't know obvious collusion, bots, etc… It's just an unfortunate situation because Americans have so few options to play online poker."
TwoPlusTwo Magazine Turns Up The Heat
The popular TwoPlusTwo Magazine paid attention to Ingram's videos on the supposed bots, collusions and other loopholes at ACR and decided to reach out to WPN CEO Phil Nagy. TwoPlusTwo Magazine decided to reach out and give WPN the opportunity to address these accusations against ACR as one of the objectives of the magazine and online forum is to keep the integrity in poker.
A week after TwoPlusTwo sent their inquiry to WPN, the magazine's publisher Mason Malmuth said that they were yet to receive any reply from the WPN or ACR. Because of this, TwoPlusTwo has decided to take action and ban all advertising from WPN on the TwoPlusTwo poker forum and close the card room's sub-forum in the website.
Malmuth emphasized that the WPN has been an advertiser on the site and the magazine for 15 year but they took the decision to maintain the integrity of the game and protect players.
WPN Responds A Little Too Late
Ingram is very happy that his actions and videos focusing on the Winning Poker Network and ACR has paid off. He has repeatedly emphasized that he has reached out to Nagy prior to the creation of his videos but received no response from the company.
WPN has been surprisingly quiet about the whole issue, not responding to various businesses and media outlets who contacted them for a statement. The only statement they gave was to US Poker where Nagy expressed his "frustration" with the situation via a long Skype call.
According to Nagy, the criticisms were unfair as his company has been taking poker security very seriously compared to WPN competitors. The only fault that he acknowledged in his statement is the tournament loophole that Ingram pointed out in his previous video, where certain players would find themselves seated at the same table. It was a loophole that many colluders took advantage of. Nagy said that the algorithm for the tournaments was now fixed and the players who were affected by the loophole were emailed about the fix.
The WPN CEO also acknowledged that Ingram contacted him about his concerns but he was unable to respond at that time because he was on a holiday with his family in Macchu Picchu.
Ingram Wont Recommend WPN To His Followers Anymore
Ingram also highlighted in his new video that while the changes are welcome, it was disappointing that it took WPN so long to acknowledge and fix the problems with their algorithms. On top of the tournament loophole fixes, it seems that the three bots Ingram named in his videos were finally banned—but only after the bots managed to play close to a million hands with the highest win rates at the stakes, 24 hours a day and 7 days a week in rotation.
Refunds have also been issued to some players who have been victimized by the loopholes and cheating. One person claiming to be an ACR player said that he was refunded "a tiny bit of money" but he is now unable to access his account.
Despite ACR's efforts to address the concerns Ingram raised, it looks like it's now too late for the company to take action. Ingram says he is now looking for other cardroom options to play poker on and he no longer recommends WPN to his community of followers.