Jason Somerville Leaves PokerStars Citing Exclusivity Issues
Last year saw a huge number of brand ambassadors leaving PokerStars, and that trend seems to continue this year, with Jason "JCarver" Somerville becoming the first to abandon the poker operator leading into 2020. The New Yorker confirmed his departure from PokerStars via a two-minute video on Twitter on…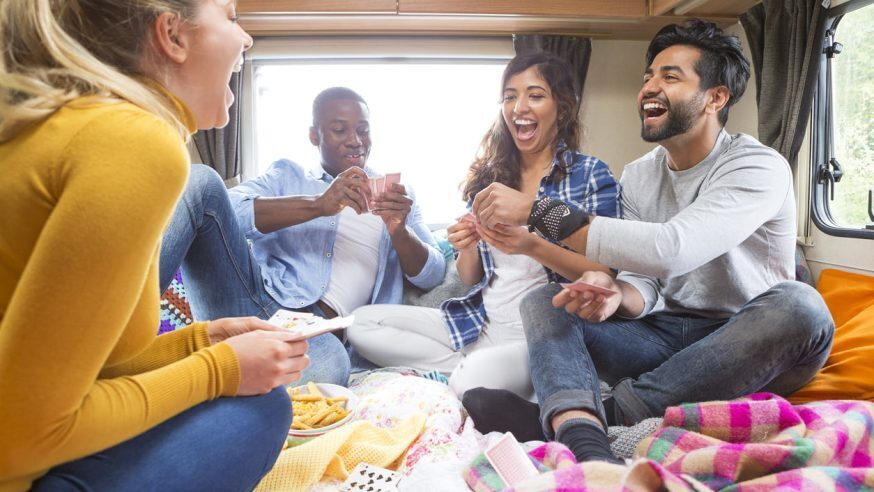 Last year saw a huge number of brand ambassadors leaving PokerStars, and that trend seems to continue this year, with Jason "JCarver" Somerville becoming the first to abandon the poker operator leading into 2020.
The New Yorker confirmed his departure from PokerStars via a two-minute video on Twitter on January 1st, in which he thanked the online poker site for taking a chance on him and his channel Run It Up. He also expressed his admiration for all the hardworking people he has worked with at the company, and praised all the ambassadors, content creators, and everyone representing the brand who he said served as an inspiration for him in building and promoting the game.
In his Twitter announcement, Somerville also hinted at the possible reason for his departure. The 32-year-old said the sponsorship gave him a lot of advantages, but he also pointed out it had some drawbacks.
New Chapter For Somerville
Somerville has been streaming poker for quite some time now, releasing innovative and insightful content for his hundreds of thousands of followers and fans through his Run It Up channel. He revealed he had a hard time dealing with "exclusivity" issues that came as part of his sponsorship deal with PokerStars. He said it placed limits to the type of content he could create and wanted to come out with.
Over the last two years, Somerville diversified his talent and skills and have not solely focused on poker. He revealed he has fallen in love with sports betting and is excited about the possibilities that may result from his combined passion in poker, sports betting and streaming. Though the poker pro did not share much about his next move after his departure from PokerStars, he is likely to produce new content in relation to sports betting and other gambling niches in the future.
Based on his announcement video, it was clear that Somerville no longer wanted to be caged and is keen on exploring more opportunities trusting his gut and passion as he embarks on a "new chapter".
The same could be said about Daniel Negreanu whose departure from PokerStars came as a surprise to many in the poker community. Since May of last year, the Canadian poker pro has let go of the Red Spade logo and is now representing a less popular brand – GG Poker. While he labeled his departure as an "amicable split", Negreanu also indicated he felt he gained more freedom, knowing that he's no longer tied with the company, and that his opinion and thoughts on important subjects would now be considered as his own, and not just because he represents a certain brand.
Exploring New Niches
Somerville is widely regarded as the Godfather of Twitch Poker for starting the poker streaming phenomenon on the video streaming platform where he was able to build and attract a massive community of more than 200,000 followers. There are currently hundreds of channels producing poker content on Twitch, with over a million users registered, and those figures are expected to grow further.
Somerville's split with PokerStars could suggest an end to the company's sponsorship of Run It Up events. The 32-year-old has yet to release a statement about this, though he clarified that their Twitch channel, Runitup247.com, would still be running as a joint project with PokerStars.
Somerville is likely to diversify into sports, as indicated by a series of content in relation to football on his Twitter timeline. His new love for sports betting could also lead him to bigger content creation opportunities, especially now that some states have started to legalize the practice, with a lot more expected to follow suit.
Somerville will keep his fans updated on his plans via his Twitter account and Run It Up channel. He will be at the Peppermill Reno on April 3-13, 2020 for the Run It Up series which is now on its 10th running.
We will have to wait and see what PokerStars plans to do with its brand ambassadors for 2020 and if it has plans to bring on any new faces!