Jaime Staples And Doug Polk Discuss Right And Wrong Time For A Player To Turn 'Pro'
Will $100K a year be enough for you to consider taking a professional poker career? This was the subject of an eloquent debate between two popular Twitch streamers, Jaime Staples and Doug Polk. Staples has made a name for himself in the online streaming community, with more than 100,000…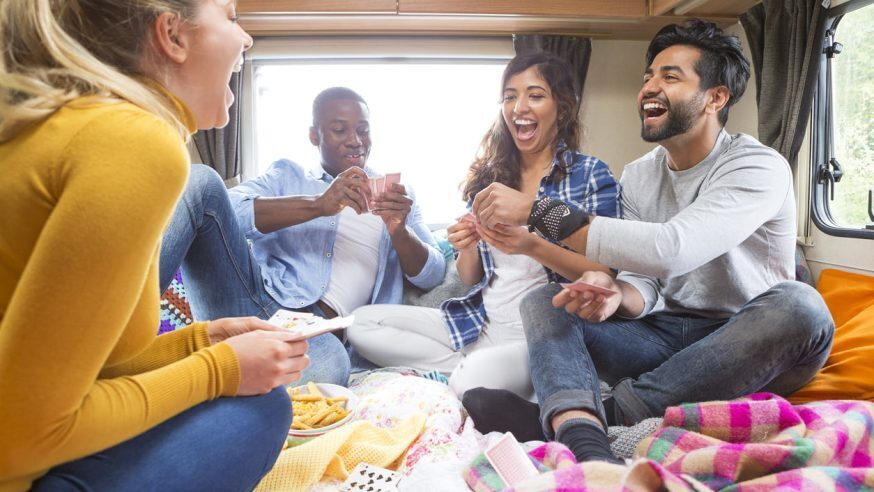 Will $100K a year be enough for you to consider taking a professional poker career? This was the subject of an eloquent debate between two popular Twitch streamers, Jaime Staples and Doug Polk.
Staples has made a name for himself in the online streaming community, with more than 100,000 followers on Twitch, while Doug Polk is a three-time World Series of Poker (WSOP) bracelet winner who also live-streams multi-table tournaments. Both players recently engaged in a Twitter debate on just how much a player should make annually to consider himself a "pro".
The $100K Debate
The discussion was ignited by Staples who posted a tweet questioning the validity of the $100K notion adopted by the regular pros. The Twitch streamer admitted that he has made less than $100K per year for the last five years, but career-wise, everything has been good for him so far. As a form of encouragement to aspiring pros, Staples implied that anyone can turn pro even if they are not making a $100K per annum.
While Staples' views received some positive feedback from the poker community, fellow player and streamer Polk chose to take the opposite side.
Polk Opposes Staples
Polk strongly stood by his belief that a player should not turn to professional poker if his or her yearly earnings fail to reach the $100K mark. He justified his reasoning based on the following cons.
Poor Health Benefits:  When you turn pro, you need to take care of your own health, pay your own insurance and other financial obligations. This requires a steady flow of cash, so if you're earning much less than $100K a year, you may run out of funds to cover for these personal costs.
Unpredictable Income: Poker has a lot of downswings. You may encounter a series of losses, zero wins for weeks or months. You will have to keep on shelling out cash as you buy-in but unfortunately you end up getting nothing in return, no ROI and this cycle could extend to long periods. You can deal with this scenario if you have enough cash saved up from your $100K yearly earnings.  Otherwise, you will only burn through all your funds, with no buffer for those periods when you struggle to win.
Career Advancement: The bigger tournaments which often award mammoth prizes obviously require a much higher investment as the buy-ins are very high. If you want to move up the ladder and avoid getting stuck on one level, you need to build a huge bankroll. If you are earning below $100K a year and take into account the variance and downswings in the game, chances are, you are not going to have enough funds to take part in high stake poker tournaments where the buy-ins are very high. As a result, your career progression is going to be a lot slower than you like!
No Job Security:  While poker is mainly about skills, strategy and mental abilities, a player still needs a little bit of "luck" to win. If you decide to take the path of a professional poker player, you need to understand that it won't give you any job security whatsoever. Your funds must be adequate enough to sustain your career.
If you remove a supportive family from the equation, Polk believes a poker player may even need to earn more than $100K a year if he really wants to be a pro.
No Real Definition of Success
So is money the only benchmark for success in poker? The answer lies in our own perception of what success really means. Some think a player's level of earnings is more than enough to measure whether or not he is successful in his craft, others consider the emotional element of success, such as being an inspiration to your own family and to other people. There are also those who believe overcoming obstacles is success in itself.
Both Staples and Polk shared some really strong arguments and it's quite hard to tell who won the debate, but in the end, the only thing that's certain is that the game of poker is evolving. While poker tournaments continue to offer bigger prizes, the competition at the poker tables has also increased significantly.
So if you are thinking about turning to a full time poker career, do look at both the arguments presented by Staples and Polk – look at the pros and cons and then make your own decision!