Ireland's Gambling Operators Retaliating Over Tax Agency And Compliance Crackdown
The Revenue Commissioners which is the agency that oversees taxes in Ireland launched a crackdown on the gambling industry. The agency targeted gambling operators who did not pay their taxes and operators who were not properly licensed. The crackdown brought a nice windfall for the government as €1.1 million…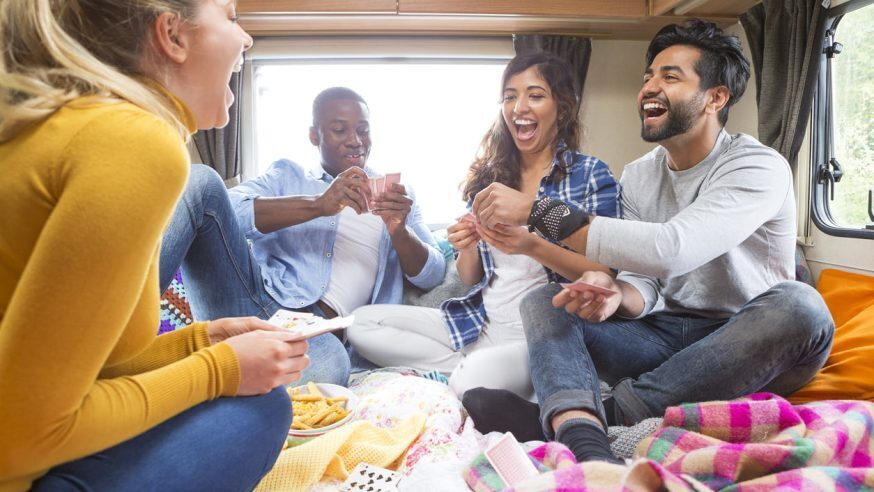 The Revenue Commissioners which is the agency that oversees taxes in Ireland launched a crackdown on the gambling industry. The agency targeted gambling operators who did not pay their taxes and operators who were not properly licensed. The crackdown brought a nice windfall for the government as €1.1 million in unpaid taxes was collected and more than €899,000 was received from licensing fees.
The Crackdown
The Revenue Commissioners issued and renewed a combined total of more than 400 licenses which generated this amount. The crackdown has not gone down well with the gambling industry who have retaliated by claiming that he agency is operating under gambling regulatory laws that were not transparent.
Gambling operators in Ireland are trying to retaliate against the crackdown of their tax agency, saying that the Revenue is operating under unclear gambling regulatory laws.
According to current Irish gambling laws, all casino-style gaming machines, such as video roulette, poker, and blackjack are banned from operating in the capital. Despite this, many such machines have been found to be operating in Dublin and that some gaming premises were also found to not exercise enough oversight to make sure no one under 18 years old can play.
More than 300 interventions have been made, which resulted in penalties and criminal prosecution. Traders who have been found operating without the proper license have had their gaming machines seized by the Revenue.
Wrong Licenses
Some of the machines that were found operating in Ireland bear the wrong the license and registration which technically means that these establishments are operating illegally. The gambling companies who were targeted in the crackdown have not been made public by the Revenue because of confidentiality clauses, but one of the companies guilty of using the wrong license was Dr Quirkey's amusement arcade on O'Connell Street. The establishment had over 100 machines operating bearing the wrong license.
According to Revenue, amusement machines are games that allow players to win just enough that they can use it to play one more time for fun. The prize should be non-monetary and should not exceed 7 euros. Gaming machines are allowed by the Revenue to give out monetary prizes, but they are classified under a different license and are taxed differently.
There is a huge different in licensing rates between amusement licenses and gaming licenses, which is why many establishments try to get away with using amusement licenses instead of the proper gaming licenses. Annual amusement licenses start at only €125, while annual gaming licenses can go for as high as €630. Gaming licenses also come with court certificates that specify certain limitations, including the hours of operation, the number of machines, and the amount of stakes and prizes.
Part of the crackdown includes machines like those at Dr Quirkey's, which were found to bear these amusement licenses even though the machines allow stakes of up to €2,500 and paid out cash prizes. Empire Amusements on Burgh Quay and Amusement City on Westmoreland Street were also found to be operating gaming machines on amusement licenses.
Gambling Operators Retaliate
According to gambling operators and casino owners, the Irish authorities are policing the industry on vague regulations. While the authorities have hit these operators on the basis of tax evasions and no proper licenses, operators are arguing that no clear framework is in place for these licensing schemes. In fact, before the crackdown began, the operators made a legal submission that argued the constitutionality of the present gambling law.
David Hickson, director of the Gaming and Leisure Association of Ireland, believes that laws in their land dates are so old and are long overdue for an update. In a statement, Hickson said, "At the moment, our law dates back to 1956, so we need to update the legislation for a whole host of reasons. Progress towards regulation has been remarkably slow and bedevilled by delays."
Despite their retaliation, the Revenue is adamant about the crackdown and according to a spokesperson, they will continue addressing these forms of non-compliance and all gambling establishments operating without a license or with the wrong license will be prosecuted and their gaming machines will be seized.