iPoker Sites Unable To Completely Stop VPN Usage By Players
The issue about the use of virtual private networks(VPNs) in online poker has taken center stage yet again after Poker Hall of Famer Daniel Negreanu said VPNs should not be a big deal for iPoker sites. Negreanu opened up on the use of VPNs in online poker during the…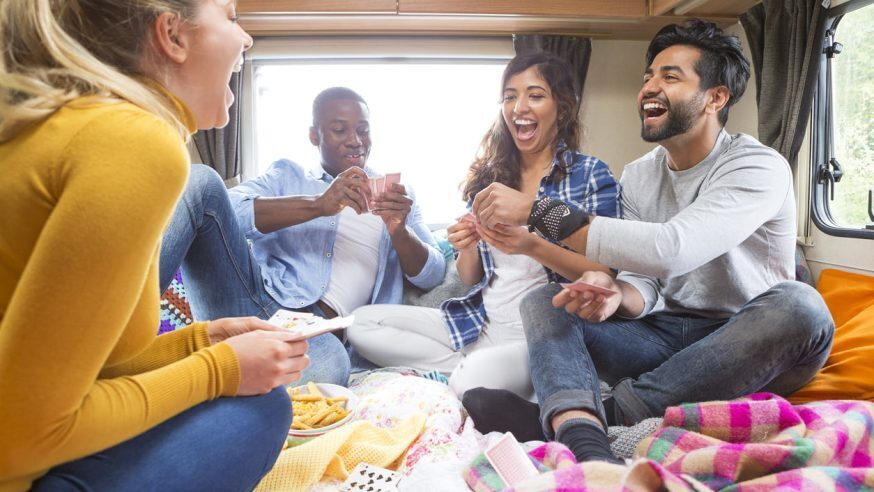 The issue about the use of virtual private networks(VPNs) in online poker has taken center stage yet again after Poker Hall of Famer Daniel Negreanu said VPNs should not be a big deal for iPoker sites.
Negreanu opened up on the use of VPNs in online poker during the latest episode of The Orbit, a brand-new podcast that gathers together some of the game's prominent and influential figures to participate in a virtual round table discussion which is hosted by Robbie Strazynski from Cardplayer Lifestyle.
During the 4th Episode of The Orbit, Negreanu, Run It Once founder Phil Galfond, MPN's Alex Scott, and partypoker partner Rob Yong got together and shared their views on important topics, such as collaboration in the industry, preserving the game's ecology, the current state of online poker, and whether regulation is getting in the way of how it should run.
On the subject of regulation, the panel touched on the use of virtual private networks (VPN).
Should VPN Use Be Blocked?
Every country has its own regulations regarding online poker. Some allow their local residents to access offshore online poker sites, while other jurisdictions prohibit their players from doing so.
To avoid potential legal offences, online poker operators state in their terms and conditions that players should abide by the laws that apply in their respective jurisdictions. Meaning, players must not attempt to gain access to a site that is prohibited in their county. Furthermore, they must not use any unauthorized method to play in an online platform especially if they're from a restricted country.
However, a lot of players breach this policy by utilizing a VPN, a tool that creates an encrypted connection using tunneling protocols, whereby a user's internet protocol address is hidden when they navigate the internet. This way, they can anonymously gain access to sites that are restricted in their areas. Some online poker players use VPNs to hide their respective locations while playing.
The most notable punishment arising from such violation was when PokerStars stripped "wann2play" of their 2018 World Championship of Online Poker (WCOOP) title after it was discovered that they used a VPN and engaged in ghosting practices while playing in the tournament. PokerStars then seized $1.35 million from the winner and returned the funds to the affected players.
Most Sites Prohibit VPN Usage
The world's leading online poker sites do not allow players to use VPN. PokerStars and partypoker do not explicitly mention the tool in their terms and conditions, but they have stressed out that players should not attempt to play on their platforms if such practice is prohibited by the laws in their respective countries.
GGPoker is clearer in its stance against VPN by saying they strictly prohibit the use of tools by users in prohibited jurisdictions to conceal their real location. The site also warned that any players caught using VPNs will be subject to account suspension and that they'll be required to present a Proof of Presence.
Negreanu's Thoughts On VPN
While many would agree that VPN use is unethical, Negreanu has a different view. The Poker Hall of Famer said he won't mind if a player uses a VPN, provided that player is the one using his own account. In other words, it's alright for players to use a VPN as long as they do not resort to multi-accounting or ghosting.
Even while he was still serving as ambassador for PokerStars, Negreanu said he just couldn't understand the logic behind operators catching people that use the tool while playing from restricted countries. The Canadian poker pro said the responsibility of policing VPN users should lie on the country itself, not the online poker sites.  Negreanu said it is a "stupid" rule and just doesn't make a lot of sense especially when most iPoker sites are struggling to enforce this rule.
The six-time WSOP bracelet winner accepts that majority of the sites prohibit the use of VPNs, but he thinks such policy is unnecessary and not worth all the resources the companies have had to pour in to catch VPN users.