iPoker Operators Under Pressure To Ban Russia
Poker players are using social media to urge major online poker operators and tournament organizers to impose sanctions on Russia as the country continues its military operation against Ukraine. In a thread titled "All In Against Russia" on the popular poker forum Two Plus Two, players have expressed their condemnation…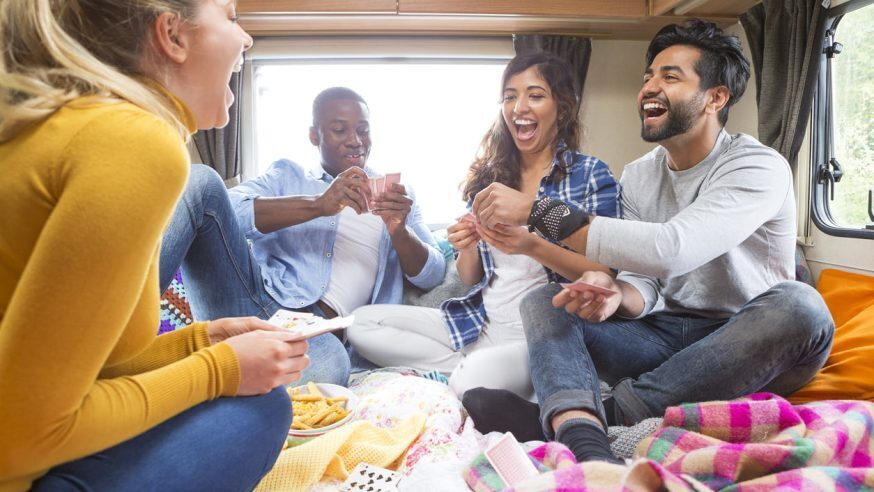 Poker players are using social media to urge major online poker operators and tournament organizers to impose sanctions on Russia as the country continues its military operation against Ukraine.
In a thread titled "All In Against Russia" on the popular poker forum Two Plus Two, players have expressed their condemnation of Russia's ongoing invasion of Ukraine and called on the biggest online poker providers to isolate the country until the hostilities in Ukraine are brought to an end.
Call for Poker Sanctions to Be Imposed on Russia and its Players
In particular, players want poker companies and organizers to cancel any live tournaments that are set to take place in Russia, including European Poker Tour (EPT) Sochi, terminate sponsorship contracts with Russian pros, software developers, or Twitch streamers, and prohibit citizens of Russia from taking part in live tournaments. The players also urge operators to end their cooperation with casinos in Russia and stop offering their online poker services to residents.
The original post highlights the fact that every human being has a moral obligation to denounce unprovoked aggression and enforce sanctions on the oppressor in every possible way.
According to the same post, the world must unite in helping innocent civilians and war refugees find a safe shelter and recover from the disastrous war, but at the same time, Russia must be held accountable for its cruelty against Ukraine. Poker players are also calling on Russian citizens to do their part in convincing their leaders to stop the aggression. While they are largely not to blame for the ongoing war, they should feel responsible for the actions of their elected leaders, the post went on to say.
Poker might be entirely irrelevant in the overall scheme of things, but players want to make their voices heard – that they stand in solidarity with Ukraine in the ongoing war, that poker operators should exclude Russia from all its tournament offerings and services, and that the poker community is all-in against the oppressor that is Russia.
The thread has attracted plenty of support from players, some of whom have decided to change their avatars in support of Ukraine.
While many commenters have sided with the original poster in his call to impose poker sanctions on Russia, some don't agree that Russian players must be banned as not all of them support the war. One commenter presented the argument that if Russians should be banned because of the actions of their leaders, then Americans should be banned as well because the US illegally invaded Iraq and Syria.
PokerStars Cancels EPT Sochi
PokerStars recently announced that EPT Sochi will no longer push through this year. The series was initially scheduled to take place from March 18-27 at the Sochi Casino and Resort, but it was postponed to October shortly after Russian President Vladimir Putin ordered a full-scale invasion of Ukraine. Now, PokerStars has decided to drop the event altogether to ensure the safety of players and staff. In a press release, PokerStars said that EPT will not take place in Sochi until it's deemed safe for staff and players to hold an event in the country.
If the Two Plus Two thread seeking to ban Russia and its players from any poker events and sponsorship deals gets the attention of major operators, then more tournaments scheduled to take place in Russia could be cancelled this year.
The ongoing war in Ukraine has already resulted in thousands of deaths, including civilians. Millions of residents have been forced to leave the country since the invasion began nearly two weeks ago. There appears to be no end in sight to the war, with President Putin remaining undeterred by multiple sanctions imposed against his country.