iPoker Legalization Push Continues To Be Challenged By Senator Lindsay Graham
When the US Department of Justice (DOJ) released a revised legal opinion on the Wire Act in 2011, it looked like the country would finally begin to embrace online gambling, including online poker. A number of states have since taken steps to establish a regulated online gambling market, with Nevada,…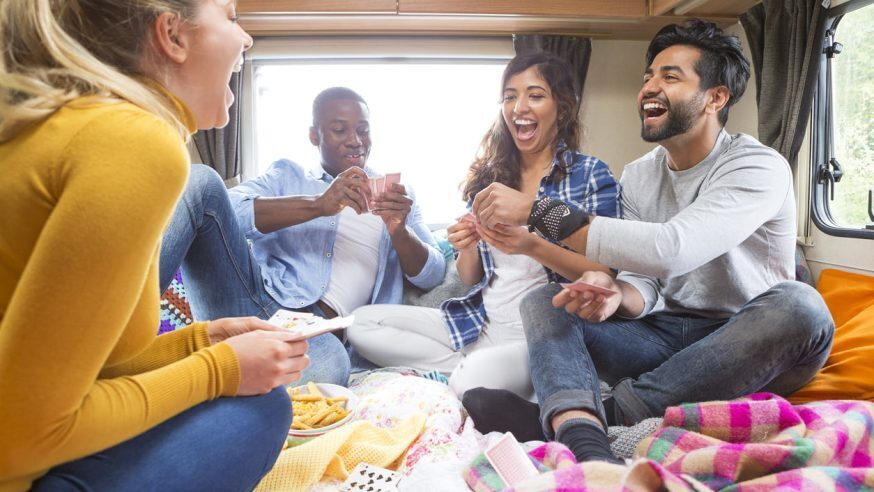 When the US Department of Justice (DOJ) released a revised legal opinion on the Wire Act in 2011, it looked like the country would finally begin to embrace online gambling, including online poker. A number of states have since taken steps to establish a regulated online gambling market, with Nevada, Delaware, and New Jersey becoming the first batch of states in the country to benefit from the move.
However in 2018, the DOJ reversed the Wire Act Opinion, stating that it covers all forms of interstate gambling, including online lotteries and, inevitably, online poker. The 2011 opinion previously concluded that the Act applies to sports betting.  Legal proceedings in relation to the latest Wire Act re-interpretation are currently ongoing, and the outcome of the case could dictate the future of online poker in the US.
If the final judgment ultimately favors the DOJ, online poker would end up being criminalized across the country. If this day comes, the entire poker community would be devastated but those who have shown strong opposition against the legalization of iPoker will definitely celebrate; one of them is Senator Lindsey Graham.
Graham's Persistent Attempts To Criminalize Online Poker
Right now, the decision on whether or not to legalize online poker lies in the hands of individual states. However, Senator Graham has been relentless in his efforts to make iPoker illegal across the country. In fact, in 2014 he put forward an anti-online poker bill called Restore America's Wire Act (RAWA), alongside Rep. Jason Chaffetz.
The legislation's goal was to reinstate the original Wire Act policy criminalizing all forms of internet gambling. Graham did not get that much support for the bill, and it failed to progress from the committee level. But the senator hasn't stopped from there.
After a failed attempt at reintroducing the bill in 2015, he once again tried to ban online poker by inserting RAWA-like language in the 2016 spending bill. Graham even attempted to persuade three attorneys general into revisiting the Wire Act opinion.
Back in 2014, Graham asked AG Nominee Loretta Lynch whether she concurred with the DOJ's 2011 re-interpretation of the Wire Act. Lynch initially said she needed to have access to the full details before coming up with a decision, but she later stated she had no plans on taking any action to revoke the opinion.
Graham then asked another AG Nominee in 2017, Jeff Sessions for his views on the issue. Sessions initially showed support for Graham, but it eventually emerged that Sessions' personal attorney previously worked for Sheldon Adelson. That conflict of interest prevented Sessions from touching on the issue. Graham then went over to William Barr a year later, to see if he could get him to ban online poker.
Ties To Casino Moghul Sheldon Adelson
While Graham has maintained that his strong stance against online gambling is solely his decision and hasn't been influenced by anybody, it's wide believed that his connection with casino mogul Sheldon Adelson could be one of the reasons for his persistent attempts to prevent the legalization of online poker.
Adelson is the biggest anti-online gambling advocate, having poured in significant resources in a campaign that aims to ban the practice. He has funded various lobbying groups to try to ban online gambling, one of them is the Coalition to Stop Internet Gambling.
The Las Vegas Sands Corp Chairman has poured in significant financial contribution for the passage of Graham's RAWA. Adelson is a major backer of Graham's political campaign over the years. In 2013, Adelson hosted a huge fundraiser for Graham's reelection.
The business mogul has been lobbying the government to ban all forms of online gambling, saying it would fund terrorism and destroy families. But many believe his stance is meant to protect his land based casino operation which could potentially suffer if internet gambling is legalized nationwide.