Iowa Tribe May Soon Launch New Online Poker Website
Oklahoma's Iowa Tribe is gearing up to become the first Native Indian tribe in the state to start an international online gaming site, which could encourage other Native Indian tribes to launch similar sites. The tribe's new online gaming site, pokertribe.com, may go live in the first quarter…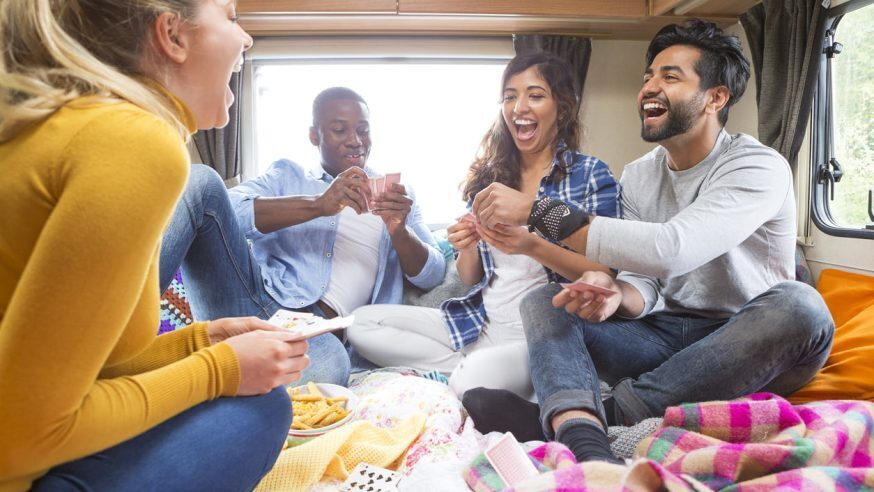 Oklahoma's Iowa Tribe is gearing up to become the first Native Indian tribe in the state to start an international online gaming site, which could encourage other Native Indian tribes to launch similar sites. The tribe's new online gaming site, pokertribe.com, may go live in the first quarter of 2016, giving players from all over the world the chance to play not only online poker, but also other online casino games such as blackjack, bingo, pull-tab, baccarat, and slots games for real money.
Click Here For Sites Still Accepting USA Player
In November, an arbitrator ruled that the tribe will not be violating any state or federal laws by operating an online poker business. The venture would come under the gaming compact signed between the state and the tribe. Last week, the tribe requested a US District Court Judge to certify this ruling.
Governor Mary Fallin's spokesman Michael McNutt has confirmed that the arbitrator's ruling will allow tribes in Oklahoma to launch international online poker rooms if they wish. So far, it cannot be said how much of tax revenue these international online poker rooms will generate for the state. McNutt said that the percentage the tribe owes the state will depend entirely on the player traffic. McNutt said: "The rate depends on how many take part in the tribe's overseas gaming venture."
The tribe has signed a licensing deal with Universal Entertainment Group, which will supply the software to PokerTribe.com.
Universal Entertainment Group Manager Isaias Almira said that the online poker site will be available to players in all US states that have legalized online gambling, including Delaware, New Jersey, and Nevada, as well as players from different parts of the world. Players can access PokerTribe.com from certain airline flights and cruise ships too, he said.
He said: "If the judge agrees to the thing, it could be launched within a matter of weeks. I and our entire team have been working on this for many years."
The Iowa Tribe has casinos in Chandler and Perkins and a travel plaza with slot machine games in Lincoln County. In September, Charles Chapel, a retired judge of the Oklahoma Criminal Court of Appeals, was appointed to act as arbitrator.
In his Nov 24 ruling, he wrote that the "use of the Internet is merely using technology to play covered games as a way to increase tribal revenues. It does not extend or restrict the scope of the games and does not amend the compact in any way."