Interstate Online Poker Now Legal After DOJ Fails To Appeal Wire Act Ruling
Online poker operators who are engaged in interstate online poker operators can now breathe a sigh of relief as there were concerns after the Department of Justice (DOJ) made a push for the Wire Act to be applied to all forms of online gambling which would essentially make it illegal…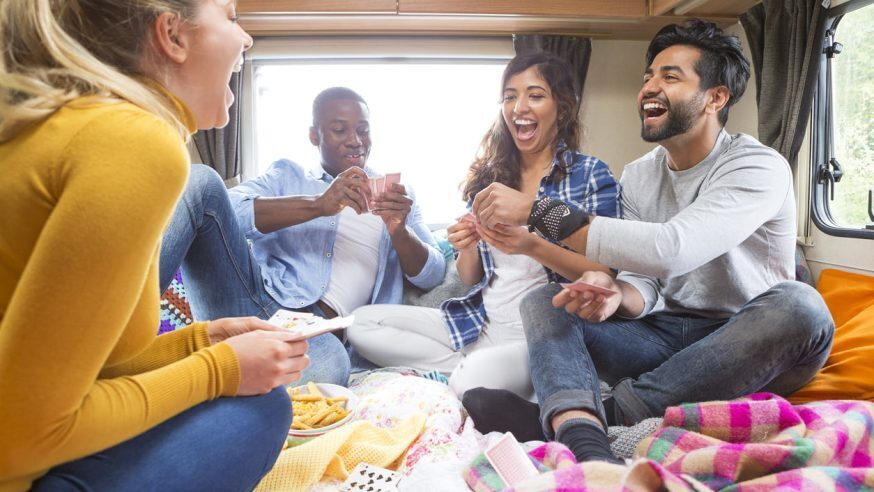 Online poker operators who are engaged in interstate online poker operators can now breathe a sigh of relief as there were concerns after the Department of Justice (DOJ) made a push for the Wire Act to be applied to all forms of online gambling which would essentially make it illegal for interstate online poker to take place.
DOJ Fails To File Appeal
The New Hampshire Lottery decided to file a lawsuit against the DOJ stating that the Wire Act was only applicable to sports betting across the country and did not apply to other forms of online gambling such as online poker. A lower court agreed with the New Hampshire Lottery but the DOJ filed an appeal with the First Circuit Court of Appeals who decided to uphold the ruling of the lower court.
The DOJ had time to June 21, 2021 to file an appeal with the First Circuit Court of Appeals but decided against it. As a result, the DOJ has decided to accept the ruling that interstate online poker compacts do not come under the Wire Act ruling and hence online poker operators who offer interstate online poker games are no longer under threat.
DOJ Back To 2011 Wire Act Stance
To give you a little bit of history behind the Wire Act and the difference stances that the DOJ has adopted, we need to take you back to 1961 when the Wire Act was first passed. The ruling government at that time came out with the Wire Act which stated that it was illegal for anyone to use a wire communication purpose facilitate gambling activities.
One of the main reasons why the Wire Act was introduced was because the mafia was running a massive illegal sports betting market and making a significant amount of revenue from illegal betting.
When the DOJ went after online poker operators in 2011, it relied on the Wire Act to take own multiple online poker operators including PokerStars and Full Time Poker. This clean-up is what the online poker world refers to as Black Friday. A few months later, the DOJ decided to change its stance on the Wire Act and made a ruling in 2011 stating that the Wire Act was only applicable to sports betting and not applicable to any other forms of gambling.
Interstate Poker Push
Since online poker was no longer subject to the Wire Act, multiple states pushed forward with an online gaming compact that would allow interstate poker to take place. Delaware for example had a very small online poker market and it was difficult for online poker operators to stay profitable working only with the Delaware poker market.
An online poker compact between Delaware and Nevada was signed that created an interstate poker pool and made things a lot more attractive for both poker players and poker operators. With more states legalizing online poker in recent years, the push for interstate poker is now stronger than before.
DOJ Changes Wire Act Stance
The DOJ surprised the online poker market in Jan 2019 when it released a memo letting the online gambling industry know that it had changed its stance on the Wire Act and would now once again consider the Wire Act to be inclusive of all forms of online gambling including interstate online poker.
This back and forth by the DOJ on the wire act frustrated both state governments that had an interstate gaming agreement as well as gaming operators who were engaged in interstate gaming compacts. New Hampshire did not have an online interstate poker agreement but the New Hampshire Lottery had its servers in a different state and would have been impacted with the new ruling.
This is why they ended up filing a lawsuit against the DOJ which has now made it clear that the DOJ is once again back to its earlier view that the Wire Act is only applicable to sports betting.