International Coalition Of Gaming Regulators Look To Address Gambling In Video Games
Loot boxes and Skin Betting gained a lot of prominence this year as gambling regulators across the world had to address the concern that emerged from video games that featured loot boxes. This strategy used by gaming companies turned video games into a form of gambling as it allowed…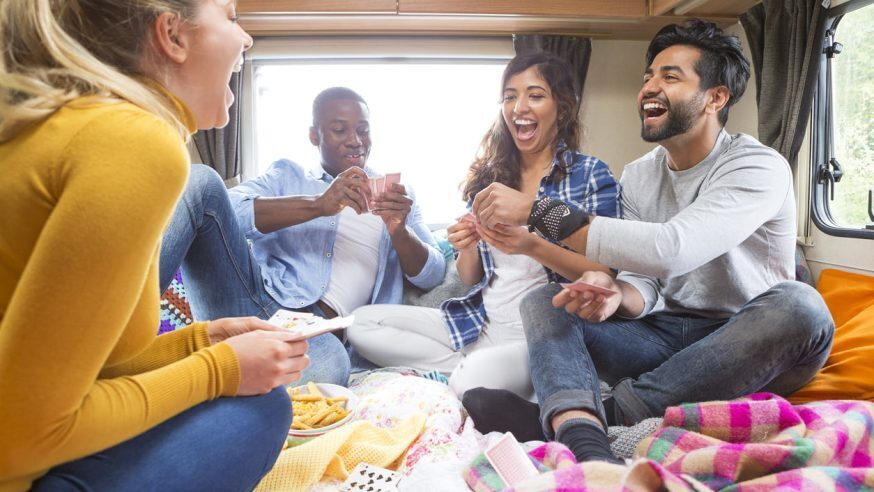 Loot boxes and Skin Betting gained a lot of prominence this year as gambling regulators across the world had to address the concern that emerged from video games that featured loot boxes. This strategy used by gaming companies turned video games into a form of gambling as it allowed video gamers a method of betting and playing for cash.
A number of gaming regulators expressed their concern and turned up the heat on video gaming companies who employed loot boxes in their games. The outcry from gaming regulators across the world did not stop video gaming companies from dropping their loot box strategy as this was one key strategy that helped them bring in their revenues.
International Coalition Of Gaming Regulators  
Efforts have been stepped up to fight gambling in video games and this was brought to the front recently when gaming regulators from a number of countries joined forces and signed a declaration to crackdown on video gaming companies and video games that fostered gambling.
The signatories include France, Ireland, the Netherlands, United Kingdom, Norway, Poland, Spain, Portugal, Austria, Gibraltar, Latvia, Isle of Man, Malta, Jersey, Czech Republic. The United States did not join the coalition but the state of Washington was the only US representative to join hands with the international coalition of gaming regulators. The new declaration is the first international combined effort against gambling in video games.
The group has come up with a new declaration stating their concerns and providing measures to stamp out gambling in digital entertainment. One of their key focuses will be to remove all grey areas surrounding gambling in video games.
Skin Betting, Loot Boxes Among Areas of Concern
The declaration will target video games that allow any form of gambling especially in these four areas of concern: Skin betting, which relates to virtual currency betting enabled by third-party websites will be prohibited. Valve, a leading gaming company has already been ordered to tackle skin gaming by Washington state regulators in June. The use of loot boxes where players make in-game purchases in the hopes of getting randomized rewards will also be regulated going forward.
Loot boxes are now currently banned in Belgium and the Netherlands and some US states may soon follow suit. There will also be a crackdown on social casino gambling where users pay for virtual gambling chips if they can't wait for the in-game currency to replenish.
Big Fish Casino has already been ruled as constituting illegal gambling and similar games are currently facing active lawsuits in the US. The use of gambling-themed content in video games that are available to children will also be looked at. This would also include slot-machine style mini-games like the Casino Kid.
The nature of the games and services mentioned above are very similar to what would fall into the category of online gambling and the international coalition of gaming regulators want to address this at the earliest by bringing in stringent regulations to govern the video gaming industry.
There are no specific actions agreed yet against violators as the signatories are still in the process of analyzing the characteristics of social gaming and video games. It's also been noted that different gambling regulation frameworks will apply in different countries and hence it could take quite a while for all the details to be worked out, reviewed and approved.
Declaration's Wide International Reach
With 15 European countries taking part, the declaration encompasses a population of more than 278 million people or about 54% of the entire EU population. The UK has also taken a notable step in backing the declaration, given its 2017 position paper which stated that loot boxes cannot be considered a form of gambling if in-game items could not be converted to real-world currency.
Declaration Aims To Protect Children
There has been public concern over video games that target children and use these online gambling strategies to promote gambling indirectly. Gaming regulators feel that this must be stopped immediately and that children must be protected from these video games that promote gambling.
Regulators are calling on video gaming companies to do their part in addressing such concerns. Companies in question are urged to coordinate with gambling regulators, take measures and form possible solutions before it's too late.