India's Top Female Poker Pro Shares Her Views On Why Poker Is Becoming So Popular In The Country
Muskan Sethi, a professional poker player from New Delhi has created waves in India's poker industry. She started her professional poker career in 2010.and since then has amassed close to $150,000 by playing both online and live poker games. The 28 year old Muskan will be honoured by the…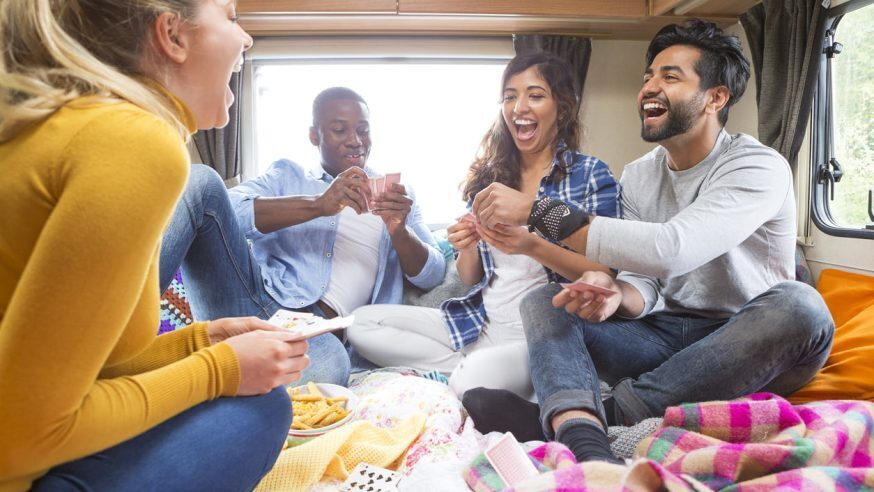 Muskan Sethi, a professional poker player from New Delhi has created waves in India's poker industry. She started her professional poker career in 2010.and since then has amassed close to $150,000 by playing both online and live poker games. The 28 year old Muskan will be honoured by the President of India, Ram Nath Kovind this month for a being a pioneer for female poker players in India. She will be recognized with another 99 women for their exceptional achievements in predominately male dominated fields.
Muskan is also a social worker by profession and donates some of her winnings to charity regularly. She is currently juggling both her roles and has managed to find a balance which has enabled her to succeed in both fields. Sethi said that she was very surprised when she learnt that she was going to be recognized and awarded by the President for her accomplishments in poker. She is excited to meet the President and says that the recognition has motivated her to continue to promote poker in India and encourage women to pursue their passions even if they have to break out of the status quo.
Early Days
Muskan Sethi recently opened up in an interview and spoke about the early days when she was first introduced to the game of poker. She used to watch the World Poker Tour on TV along with her father and became fascinated with the game. As a teenager, she was awestruck watching poker greats like Phil Ivey and Daniel Negreanu on television.  She soon started playing Zynga Poker and her passion for the game increased with each "Poker After Dark" episode on You Tube. She finally decided to take up poker as a career after winning the SharkCage qualifier on Poker Stars.
There are very few families in India who would be willing to support their children, especially girls in choosing poker as a full time career. Muskan Sethi is blessed to have a wonderful family who not only support her choice but constantly encourage her. She said that she received a lot of support from her late mother Bubble Sethi, who was also a social worker, a Polo player, a national awardee, a politician and a film producer who encouraged her to pursue her dreams and passions from a young age.
Poker In India
Poker is considered illegal in most Indian states as it has been classified as a gambling. Muskan says that contrary to popular assumption, poker can be termed as a game of skill and there exists many judicial, legislative and statistical records to prove the same. She says that there are many good poker players in India but because of the legal implications they keep a low profile and prefer to attend poker games that are played in a hushed up manner.
There are a number of poker groups lobbying for poker to be recognized as a sport and be made legal. State governments are also looking at the possibility of legalizing poker since the industry has the potential of generating significant amounts of gaming taxes which will be beneficial to each state. Muskan is optimistic and feels that since India is witnessing a poker boom, there is a higher probability now than at any time before for poker to be legalized.
While it was highly unlikely in the past that Indian parents would approve of their child taking up a full time poker career, things have changed as Indian poker players have proven that they can make a good living playing poker full time. Cash games are now played all over India by entrepreneurs, government officials, bankers and businessmen but most of them are kept rather quiet to avoid the authorities.
Muskan Sethi will get a lot of publicity when the award is conferred on her by the president and she is bound to provide a lot of inspiration to youngsters interested in the game of poker. India's poker market will also receive a boost in the coming months with the launch of three poker leagues and the first edition of WPT India set to take place.