India's Largest Poker Website Collaborates With Bollywood Film Industry To Promote Online Poker
India has a massive underground sports betting industry which focuses mostly on the game of cricket, which many term as the biggest religion in India. Online gambling is permitted in a few states and the most popular game is currently rummy. Online poker is slowly gaining popularity and…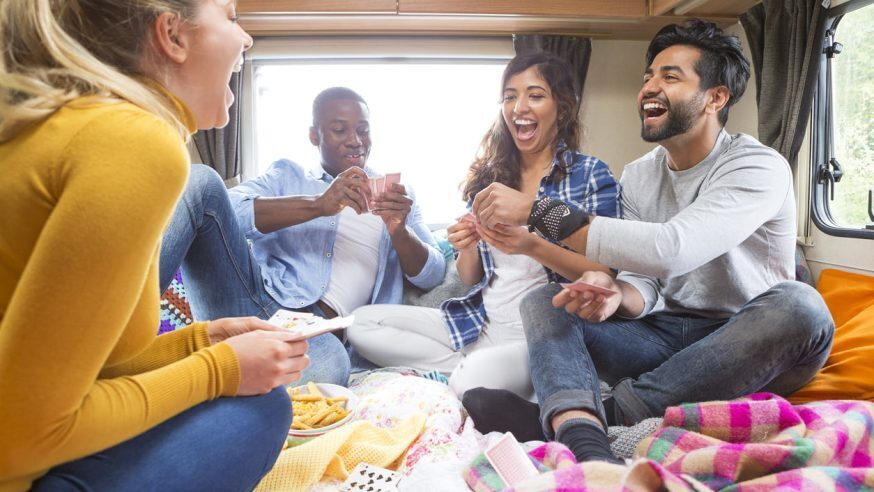 India has a massive underground sports betting industry which focuses mostly on the game of cricket, which many term as the biggest religion in India. Online gambling is permitted in a few states and the most popular game is currently rummy. Online poker is slowly gaining popularity and India's biggest online poker website Adda52.com is looking to aggressively promote poker and build a large database of players in the sub-continent.
Adda52.com recently launched the biggest online poker tournament in India and had over 800 players register for the tournament. One of the prizes that Adda52.com decided to offer was a chance to meet some of Bollywood's A list celebrities who have a massive fan following all over India. The website decided to fly the top 5 poker players to Mumbai and meet with the stars of Sanjay Leela Bhansali's Bajirao Mastani, a movie that is expected to be the best film in 2015.
Click Here For Sites Still Accepting USA Player
The film stars some of Bollywood's biggest celebrities featuring Ranveer Singh, Priyanka Chopra and Deepika Padukone and is expected to be released on the 18th of December. Priyanka and Deepika are considered to be two of the most beautiful women in India and Ranveer is amongst the top 5 male actors in Bollywood. This is not the first time that Adda52.com has collaborated with Bollywood to promote online poker.
The website initially ran a similar promotion in 2014 when it made deals with two Bollywood movies in Action Jackson and Mary Kom. The website flew the top 5 online poker players in 2014 to meet with the stars of these two movies and the promotion was well received amongst Adda52.com's poker players and hence the company decided to run a similar promotion in 2015.
In a statement, Anuj Gupta, Founder & CEO of Adda52.com said "After the overwhelming response we received from our poker patrons for Mary Kom and Action Jackson, we knew that we needed another association with a Bollywood movie. We were looking for the right fit and with Ranveer Singh and Bajirao Mastani, we knew we found it".
The race for the top 5 online poker players in 2015 will concluded on the 13th of December and the players who made the top 5 and qualified for this Bollywood promotion will be announced.  Adda52.com currently offers three different poker variants in Pot Limit Omaha, No Limit Texas Hold'em and Omaha Hi/Lo at various levels.