Indian Poker Market Will Benefit From Having An Established Gaming Regulator
International and domestic poker operators are competing fiercely with each other to capture as much market share as possible in India. Five years ago, poker wasn't a very popular game in India but all that changed in the last few years as the younger generation has taken a fancy to…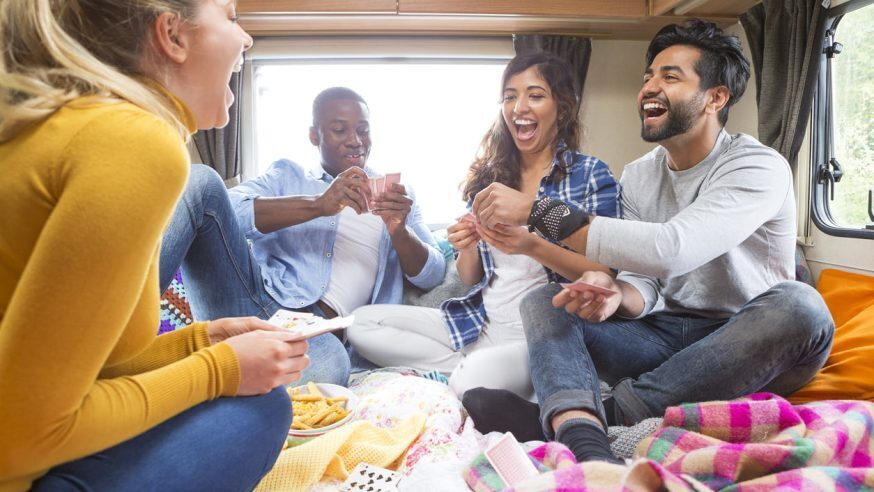 International and domestic poker operators are competing fiercely with each other to capture as much market share as possible in India. Five years ago, poker wasn't a very popular game in India but all that changed in the last few years as the younger generation has taken a fancy to playing poker.
Young Indians have realised that they can login to an online poker room and start playing poker from the comfort of their own homes. The success of Indian poker players in recent times has encouraged more young players to play poker. A number of Indian players have also taken up poker as a profession as they realize they can make a living playing poker and don't have to work a regular job.
IPA Pushes For Poker Legalization
The poker market is growing rapidly in India even though poker is banned in most Indian states as gaming laws categorize poker as a game of chance and hence it is classified as gambling. The Indian Poker Association (IPA) has worked hard to change this perception of poker and promote the game as a mind sport.
The IPA is holding discussions with a number of state legislators in an effort to get them to amend gaming laws and legalize poker. While these efforts are commendable, legislators have a lot of questions and concerns when it comes to poker legalization.
The biggest concern for most state legislators is that poker is a game that is based on chance. Legislators are concerned that if they legalize poker, it could create a gambling addiction in the country as Indians love to gamble.
Legislators Have Reason To Be Concerned
The Indian poker market has received a couple of key setbacks in the last few weeks which has weakened the IPA's position on poker and strengthened the concerns of legislators who believe poker is gambling.
Ashwani Jhunjhunwala who served as a Vice President in Goldman Sachs made the headlines in September, when it came to light that he had tried to steal over 38 crore rupees from the company. Upon investigation, Jhunjhunwala confessed that he was an online poker addict and had accumulated more than 47 lakh rupees in poker debt. Goldman Sachs immediately terminated his services and promised to proceed with legal action against him.
Krunal Mehta made the headlines in October when he committed suicide by jumping into a well. His death received a lot of attention in the global poker community as he left behind a suicide note stating that he had accumulated a poker debt of over 78 lakh rupees at PokerBaazi.com.
These two instances do not portray the online poker industry in India in a positive light. There is very little gaming regulation in India because poker is supposed to be banned in most parts of the country. However, there is no getting away from the fact that online poker operators are flourishing and offering their poker games to millions of Indians on a daily basis.
No Gaming Regulator
At this point in time, the online poker industry in India is relatively unsupervised as there is no official gaming regulator in the country. Online poker operators don't have any watchdog monitoring them and hence they tend to have a little too much freedom. For example, a lot of poker sites in India do not have robust responsible gambling policies.
While you might find some poker rooms having a responsible gambling policy, it is quite likely that the page was put up just to impress players that they are playing at a legitimate site. Krunal Mehta and Ashwani Jhunjhunwala should not have been allowed by the online poker operator to get into so much of debt as this clearly shows the poker operators concerned did not have responsible gambling policies or had them but never followed them.
Before things get worse and more incidents like this impact the poker market in India, state governments should take the initiative to establish a gambling regulation and put in place gaming regulations that will force poker operators to toe the line of compliance and also provide better protection to Indian poker players.