Inaugural Super High Roller Bowl Gets Pros Excited
Poker pros cannot help, but get excited about the rake-less, $500 buy-in High Roller Series, which will be played in Las Vegas during the summer. The event will give away a first-place prize of $8 million. The NBCSN will broadcast the Super High Roller Series, a series of…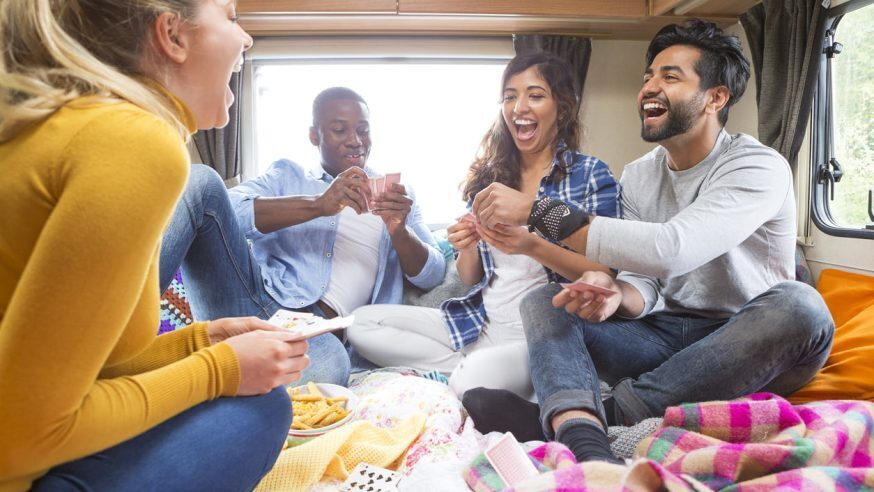 Poker pros cannot help, but get excited about the rake-less, $500 buy-in High Roller Series, which will be played in Las Vegas during the summer. The event will give away a first-place prize of $8 million.
The NBCSN will broadcast the Super High Roller Series, a series of high-stakes poker tournaments, which are scheduled to be held at Las Vegas' Aria Casino and Hotel in the summer. Scheduled between the dates of June 27 and July 4, the event will attract some of the wealthiest and most talented poker players in the world, along with certain well-known celebrities.
Click Here For Sites Still Accepting USA Player
Christina Lindley of Gaming Today interviewed Daniel Negreanu, who will be taking part in the event. Negreanu is also associated with Poker Central, which will broadcast it.
Negreanu said that the celebrity shootout will be played on June 27 – 28 and a freeroll will be held for 10 players. Five professional poker players and five celebrities will take part in the event, the winner of which will take home the entire prize of $1 million.
Negreanu said that the celebrities and the poker pros will play at separate tables. The celebrity winner will then play a heads-up match against the poker pro winner for the $1 million prize. NBCSN will broadcast the event on July 29.
The Super High Roller Cash Game, which will be played from June 29 to July 1, will be the second game in the series. Poker Central will broadcast this event in November 2015. The cash game has a buy-in of $250,000.
Negreanu said: "It will be just like the Golf Channel, in the sense that it will be a channel that airs poker related programming 24/7. This will include old shows that we all love, poker related news coverage, completely new programming such as the Super High Roller cash game, and even poker lifestyle programming."
The Super High Roller Bowl, the third tournament in the series, will be played from July 2 to July 4. The last man standing will win the top pot of around $8 million, along with the championship ring. The Super High Roller Bowl is going to be an annual event, giving away championship rings every year. It has a buy-in of $500,000 and will be a rake-less event with an unlimited player field.
Among the players who are taking part in the inaugural event are Dan Coleman, Daniel Negreanu, Isaac Haxton, Antonio Esfandiari, Phil Galfond, Phil Hellmuth, and Tom Dwan.