Imperial Pacific Making Plans To Open More VIP Gaming Rooms Before The End Of 2017
Hong Kong based Imperial Pacific International Holdings Limited recently announced that it has plans to open more VIP gaming rooms at its Imperial Pacific Resort Hotel Saipan. The casino operator currently has the only casino license issued for Saipan Island which is a part of the Commonwealth of the Northern…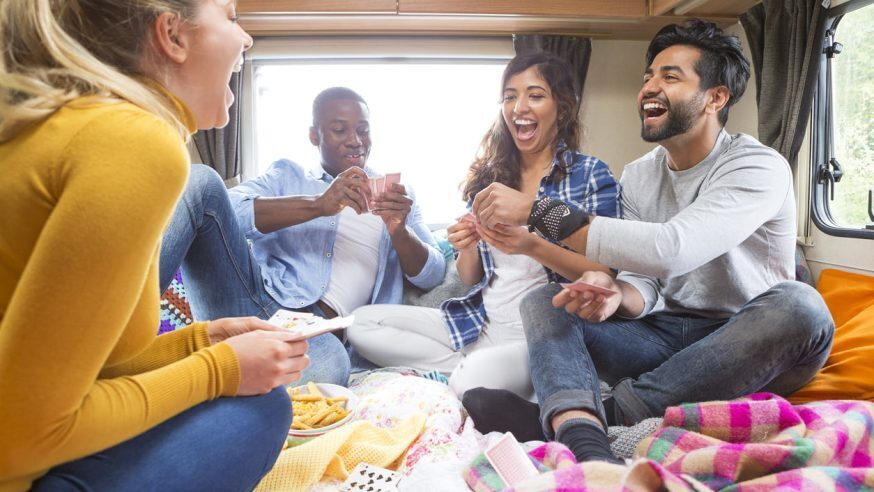 Hong Kong based Imperial Pacific International Holdings Limited recently announced that it has plans to open more VIP gaming rooms at its Imperial Pacific Resort Hotel Saipan. The casino operator currently has the only casino license issued for Saipan Island which is a part of the Commonwealth of the Northern Mariana Islands (CNMI) which comes under the jurisdiction of the United States.
Best Sunshine Does Top VIP Gaming Numbers
The company ran its temporary casino 'Best Sunshine International' for close to 2 years as it prepared to open its permanent facility which faced a number of delays. The temporary casino proved to be a great success for Imperial Pacific and was very successful in attracting VIP gamblers from Asia. The Best Sunshine International temporary casino generated as much as $32 billion for the company in 2016 and more than $2.2 billion in VIP gaming revenue in January 2017.
One of the reasons why the Saipan casino ended up doing so well in 2015 and 2016 was because Macau's VIP gaming industry which contributed more than 50 percent of gross gaming revenues collapsed due to the anti-corruption campaign launched by Beijing. These VIP gamblers were looking at new waters where regulations were a lot less stringent and Best Sunshine succeeded in consistently attracting VIP gamblers. The high revenue generated from its temporary casino raised eyebrows in the gaming industry and there were reports earlier this year that the FBI had paid the casino a visit over money laundering claims.
The company has put all those issues behind and is now focusing on growing its VIP market. Imperial Pacific reported that for the first half of 2017 it recorded a net profit of HKD912 million which was an 8.9 percent increase when compared to the first half of 2015. The company's adjusted earnings before interest, taxation, depreciation and amortization (EBITDA) went up by 26.2 percent to reach HKD1.62 billion.
VIP Gaming Continues To Do Well At Permanent Casino
Imperial Pacific has stated that its VIP table games has continued to grow steadily and for the first half of 2017, its unaudited VIP table games rolling had reached HKD196.3 billion which was an increase of 55.4 percent when compared to the same period in 2015. It's VIP gross gaming revenue in the first half of 2017 was HKD7.09 billion and the win percentage was 3.61 percent.
The Saipan casino has continued to attract VIP gamblers from Mainland China, South Korea, Saipan, Macau and Hong Kong. Unlike most of the casinos in Macau which rely on junket operators to ferry in VIP gamblers, Imperial Pacific sources the majority of its VIP gamblers via its own marketing efforts. As a result, the company is able to give back to its top VIP gamblers by offering them allowances and commissions which are based on a percentage of the rolling chip turnover.
VIP Gaming To Be Given More Importance
Imperial Pacific will invest in expanding its VIP gaming rooms but did not confirm how many more VIP rooms it expects to add by the end of 2017. The company did confirm that it has plans to work with junket operators and invite them to partner with the casino and bring over more VIP customers.
In a statement, Imperial Pacific said "With the gaming capacity to be further enhanced, we expect to commence collaboration with gaming promoters after they are granted junket operator licences on the Island of Saipan. Due to CNMI's low tax regime, we believe we will be able to offer very competitive commission rates to our gaming promoters."
It will be interesting to see just how well Imperial Pacific manages to do with its VIP gaming revenues in the second half of 2017. This is because Macau's casino industry has experienced a recovery and Beijing has eased up on its anti-corruption crackdown. VIP gaming in Macau is unlikely to return to its heydays but junket operators are once again looking to bring VIP gamblers back to Macau.
The Imperial Pacific Resort Hotel Saipan is an attractive proposition for VIP gamblers as it allows them a luxury vacation and the ability to spend quality time at a casino which gives importance to its VIP clientele.