HPO Regional Main Event Scheduled for April 4
Pennsylvania's Hollywood Casino, a part of the Penn National Race Course in Grantville, has been hosting the Hollywood Poker Open (HPO) from March end. The HPO is a live poker event with 11 featured tournaments, and the $1,115 buy-in regional Main Event, the last tournament of the HPO, will…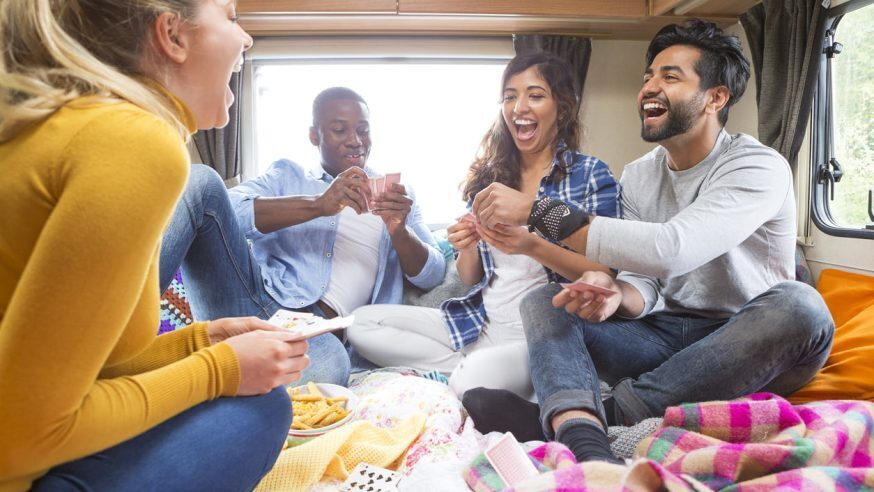 Pennsylvania's Hollywood Casino, a part of the Penn National Race Course in Grantville, has been hosting the Hollywood Poker Open (HPO) from March end. The HPO is a live poker event with 11 featured tournaments, and the $1,115 buy-in regional Main Event, the last tournament of the HPO, will be played on Saturday.
The 2-day Main Event will begin on April 4 at 12:15 p.m. and some of the best professional poker players of the locality will be taking part in it. Chris Moneymaker, the champion of the World Series of Poker (WSOP) Main Event of 2003 and the ambassador of the HPO, is already in Grantville. This means that several players will be getting the opportunity to play with one of the best poker players in the world. Bill Kridle, Eric Sisson, and Gilbert Thurston are among those players who have been in Grantville throughout the week and are likely to take part in the Main Event.
Click Here For Sites Still Accepting USA Player
Last year's HPO champion was Bradley Yazici, who defeated a 37-strong field to win the first-place prize of $22,752. That year, the Main Event had a buy-in of $1,800. This year, the buy-in is much more affordable and the HPO is already a popular event, owing to which the field is bound to be larger.
The event will be reported live by PokerNews' team of live reporters. The Regional Main Event will be streamed live for players' benefit on PokerNews' live blog. Players can also update their chip counts and hands directly in the live blog through My Stack, an app released by PokerNews. This app can be downloaded free of charge on players' Apple or Android devices.
Players can win seats to the Championship Event, which will be held at the end of the season at Las Vegas' M Resort Casino Spa, during this event.
Bill Bruce, the tournament director for the HPO, said: "We plan to not only give away hundreds of seats to the Championship again, but will also implement similar seat winner promotions to the Regional tournament series as well. These HPO tournament fields are such a great mix of travelling poker professionals and local promotion winners which makes the tournaments really attractive to all levels of poker players."
The HPO includes the Ladies No Limit Hold'em event, which will be held on April 5 at 5:15 p.m. The Seniors No Limit 2 tournament will be played at 11:00 a.m. on April 5, Sunday.