How To Use Your Poker Skills To Invest In Cryptocurrencies
Poker and cryptocurrency may seem like two very different worlds, but anyone who has tried pursuing a career in both fields will know that they are similar in some aspects. Poker is similar in essence to cryptocurrency in that both mainly rely on skills. When it comes to playing…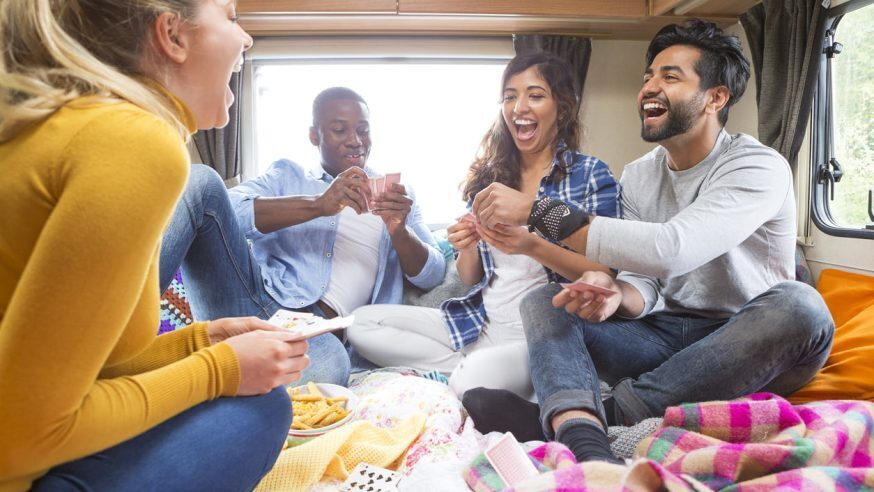 Poker and cryptocurrency may seem like two very different worlds, but anyone who has tried pursuing a career in both fields will know that they are similar in some aspects.
Poker is similar in essence to cryptocurrency in that both mainly rely on skills. When it comes to playing poker, skills don't always translate to huge profits as you also need a touch of "luck" to be able to achieve your desired results. The same thing goes for cryptocurrency. Outcomes are generally unpredictable in both worlds and that's where the challenge and fun come from.
Poker has been around much longer than cryptocurrencies but it's interesting to know that those involved in both industries share similar skills and mindsets.
Below, we list some key skills associated with poker that are transferable to the crypto world, though you don't necessarily have to be a poker player to become a crypto trader and vice-versa.
Knowing How To Read Your Opponents
One of the most important skills needed in poker is knowing how to read your opponents. You must be able to spot those poker tells while playing at the table, as they often give you a clue of your opponent's play style. Their behavior and body language tells a lot about the cards they're holding. Knowing how to decipher them gives you an edge.
The poker set up is very much different from the crypto world. Crypto traders are not necessarily competing with fellow traders. Rather, their main opponent is the market itself, and the asset they're holding. Similar to reading the behavior of poker players at the table, crypto traders also need to study the market. They need to analyze price movements, and perform extensive research on the coin they're investing in.
Taking & Managing Risks
Both poker and cryptocurrency need risk-takers. Your goal is to maximize your profits, and oftentimes, this would require you to take some risks and find ways to increase your odds of winning. But risk management is also very important so you don't end up burning through your hard-earned money all at once.
Setting Limits
We've been told time and time again to only spend what we can afford to lose. This remains true for both poker and cryptocurrency. Knowing how to set limits is an important skill that has long-term benefits. Wins aren't always guaranteed, and it's always a bad idea to chase your losses. If you've already reached your limits, just stop. You can try again next time.
Focusing on your Present Performance
While you can always learn from your past performances, it's not wise to use them as a way to determine your future results. For example, when you're playing poker and you've been on a losing streak for quite some time, you might think you're going to win during the next sessions if you just continue playing. If you do this, you'll most likely end up incurring more loses.
Likewise in the crypto world, history doesn't always repeat itself. So be flexible enough to take into account different possibilities. Focus more on the current performance and look for ways on how you can achieve a better outcome.
Observing Discipline
Poker players and crypto traders need to maintain discipline and not let their emotions ruin their game. This is particularly important when dealing with pressure. Regardless of the level of stakes you're playing, or the amount you're willing to invest in a certain coin, you must know how to perform under pressure.
You must stay calm and keep your cool so you can make the right decisions. Master your emotions and focus on your goal.
So to sum it all up, to succeed in poker one has to have mental toughness, patience, and self-control, knows how to analyze things, and must be brave enough to take risks — the very same qualities needed when you also want to become a successful cryptocurrency trader. If you are confident of your poker skills, you should try and use it to trade with cryptocurrencies.